Does anyone know anything at all about an abandoned train restaurant (Riverside Country Dining and Cocktails) on Route 46? I have no idea what town it is in...perhaps Great Meadows? It's before Blairstown, I think...I honestly am not sure. When I drive from Denville to Stroudsburg, PA I take 46 all the way down and it is very close to Pennsylvania. Near Hot Dog Johnny's.
Anyway, it's a train attached to a building. One tiny "no trespassing" sign. In the train, all the tables are set as if people are going to come dine in a few hours. Inside the building, two apartments, a bar, a restaurant room, a kitchen, and all the fixings. And by "fixings," I mean glasses, ingredients for cooking, ice cream toppings, drink mixes, and even fryers. Fryers with the grease still in them, moldy green and white. Beyond the kitchen there is an apartment, perfectly intact. Upstairs, another apartment - bathroom, bedroom, and kitchen. A room for a restaurant with chairs upside down on the table as if people were coming in the next day. Pictures of the french quarters in New Orleans.
Everything was so greatly intact, it was difficult to believe that anyone homeless lived there. Spiderwebs on everything.
On the train in the date "2008." After doing a bit of research, I discovered that the train's company, Gulf Mobile and Ohio, had primary routes from Mobile, AL and New Orleans, LA to St. Louis and Kansas City, MI as well as Chicago, IL. No mention of New Jersey at all. Also, seeing that the train is from 2008, it's relatively modern yet I can't find any information about this restaurant ever existing online. Anywhere. Nothing.
Hoping someone knew anything about this place, I've been wondering about it for quite some time...
Following are some photos...unfortunately I have no photos of the inside because I only had a film camera with no flash.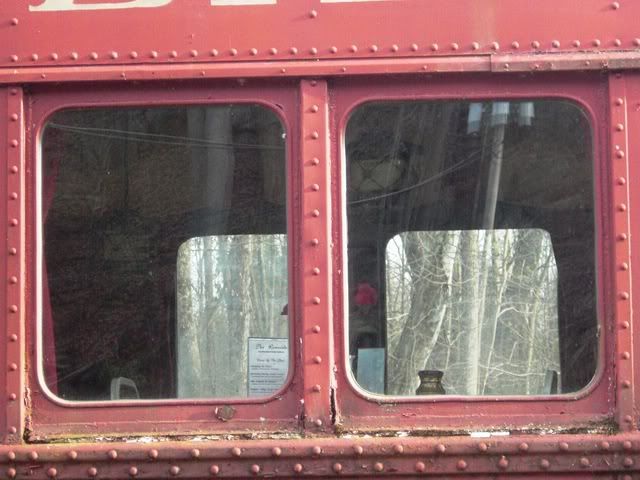 Inside the train - tables all set.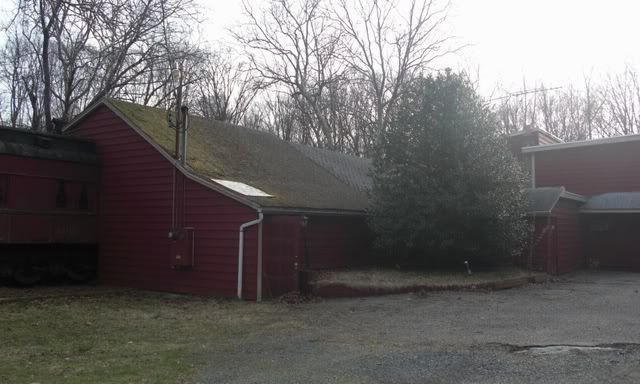 The welcoming, opened front door.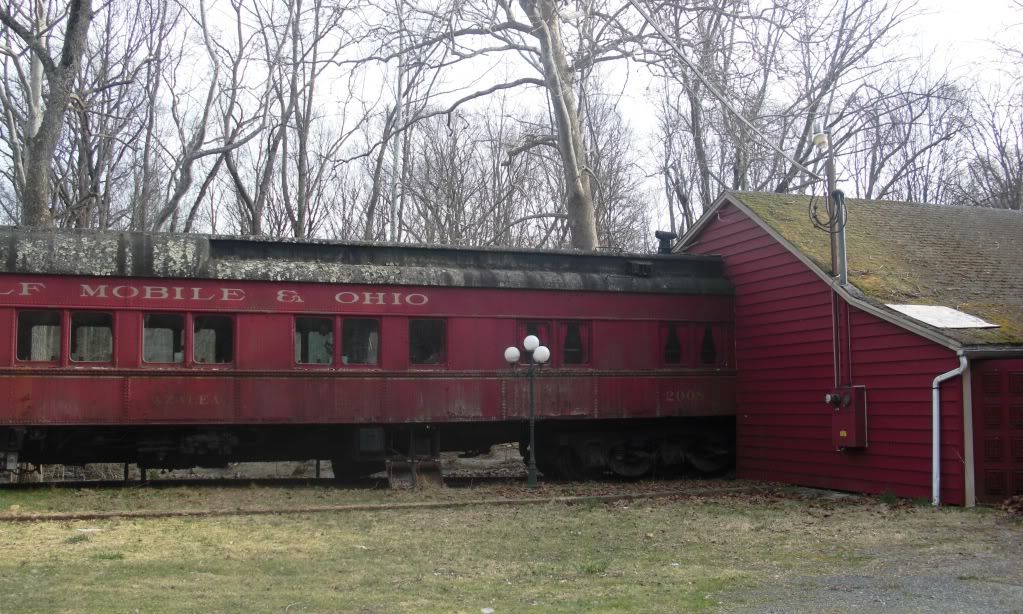 Upon passing at night, there is a tiny light on the electrical box...is somebody still paying for their electricity?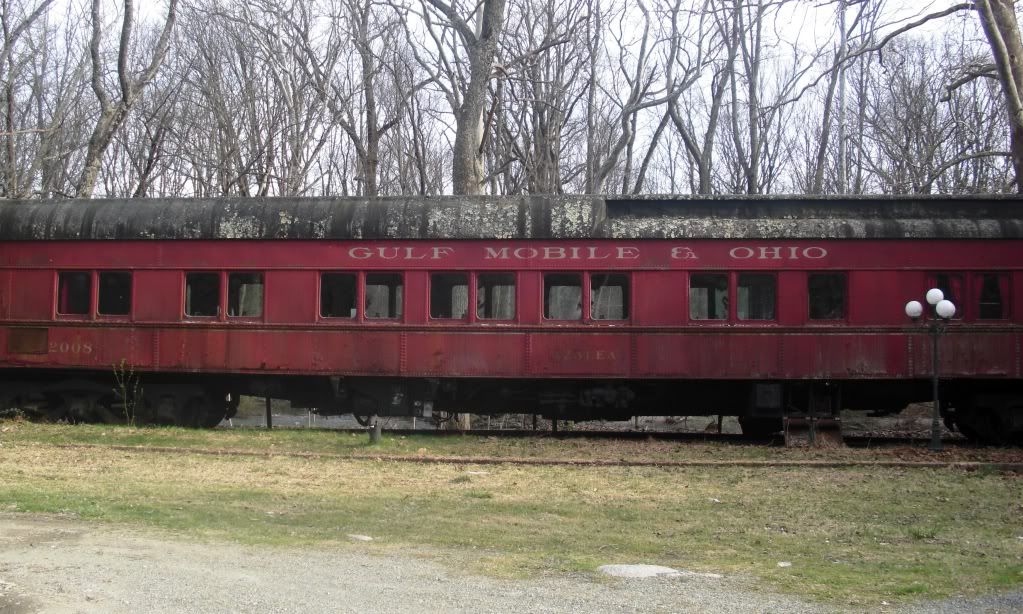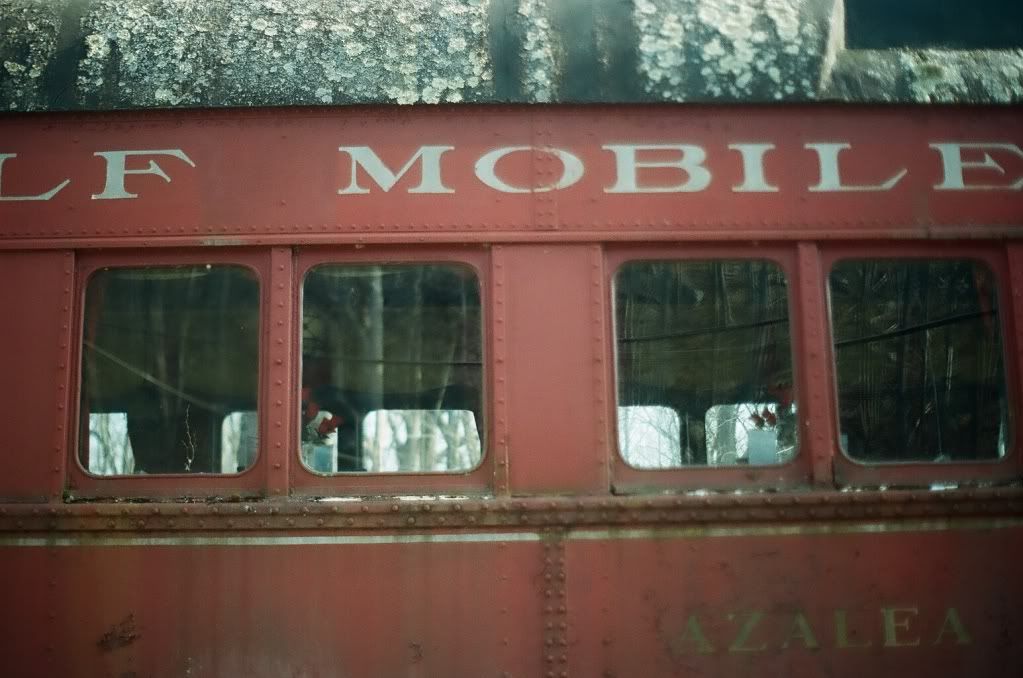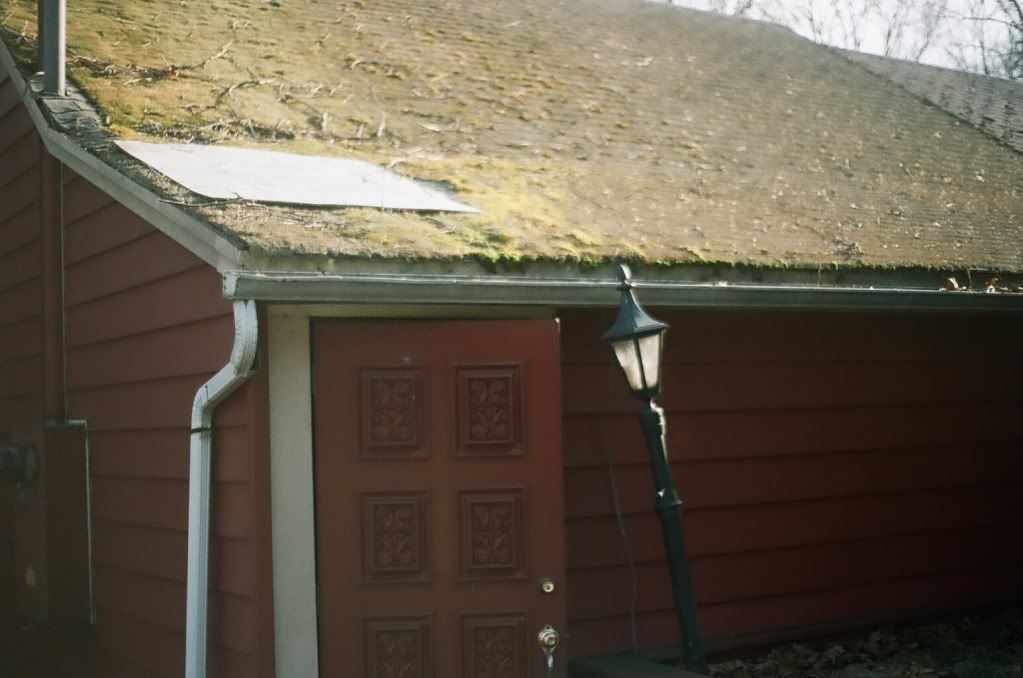 A bit odd to me, not that the rood caved in, but that someone would put a piece of wood over the hole. Perhaps homeless people do reside here?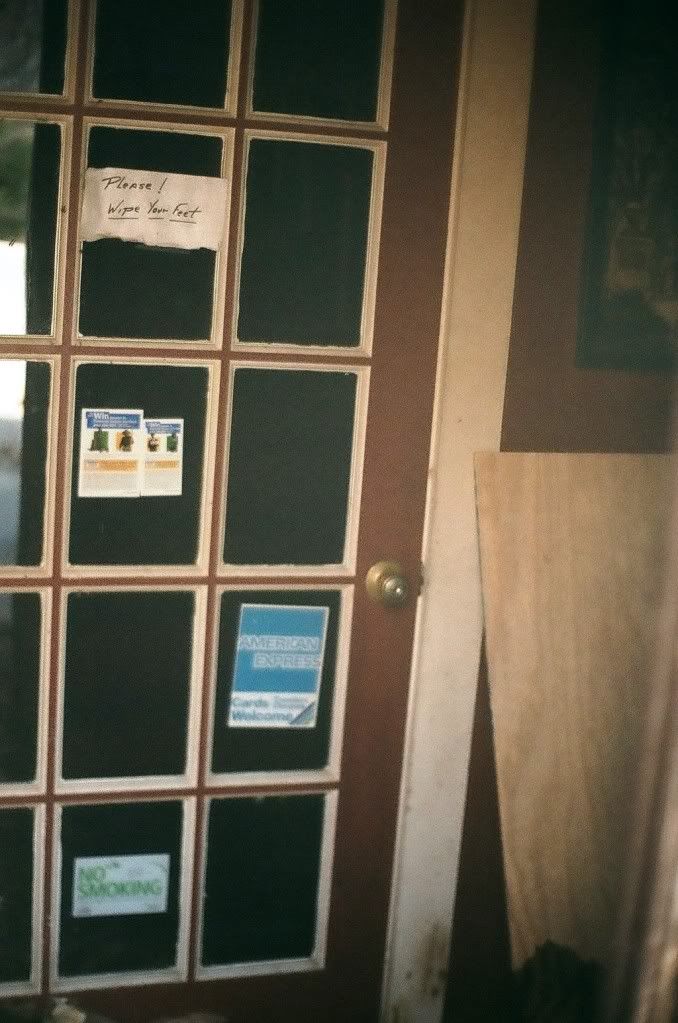 My only photo of the inside. This door was locked.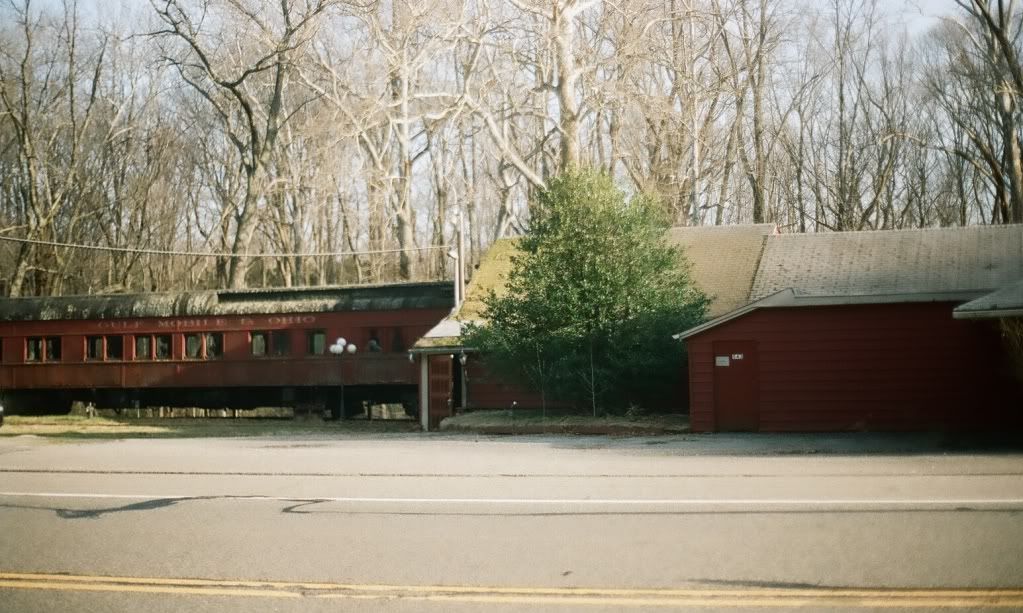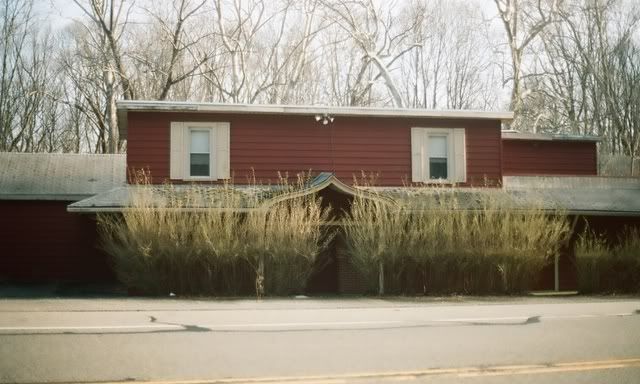 We exited through this entrance - which lead to the bar. We had no flashlights besides cell phones and most of the building was very dark even though we ewre there in broad daylight. There's always that fear of being stabbed in a dark, abandoned building when no one knows that you're even there...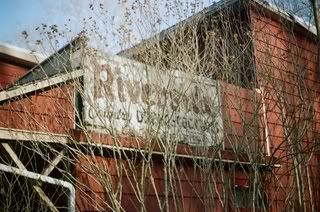 Any information would be wonderful. Thank you!