My last post of 2016..fitting as its the only time people attend church..trying to catch up with god..(yea that dont work)
Built in 1875  Late Gothic style in a rich area..it becaame a active community church in the 1990's and became empty now abandoned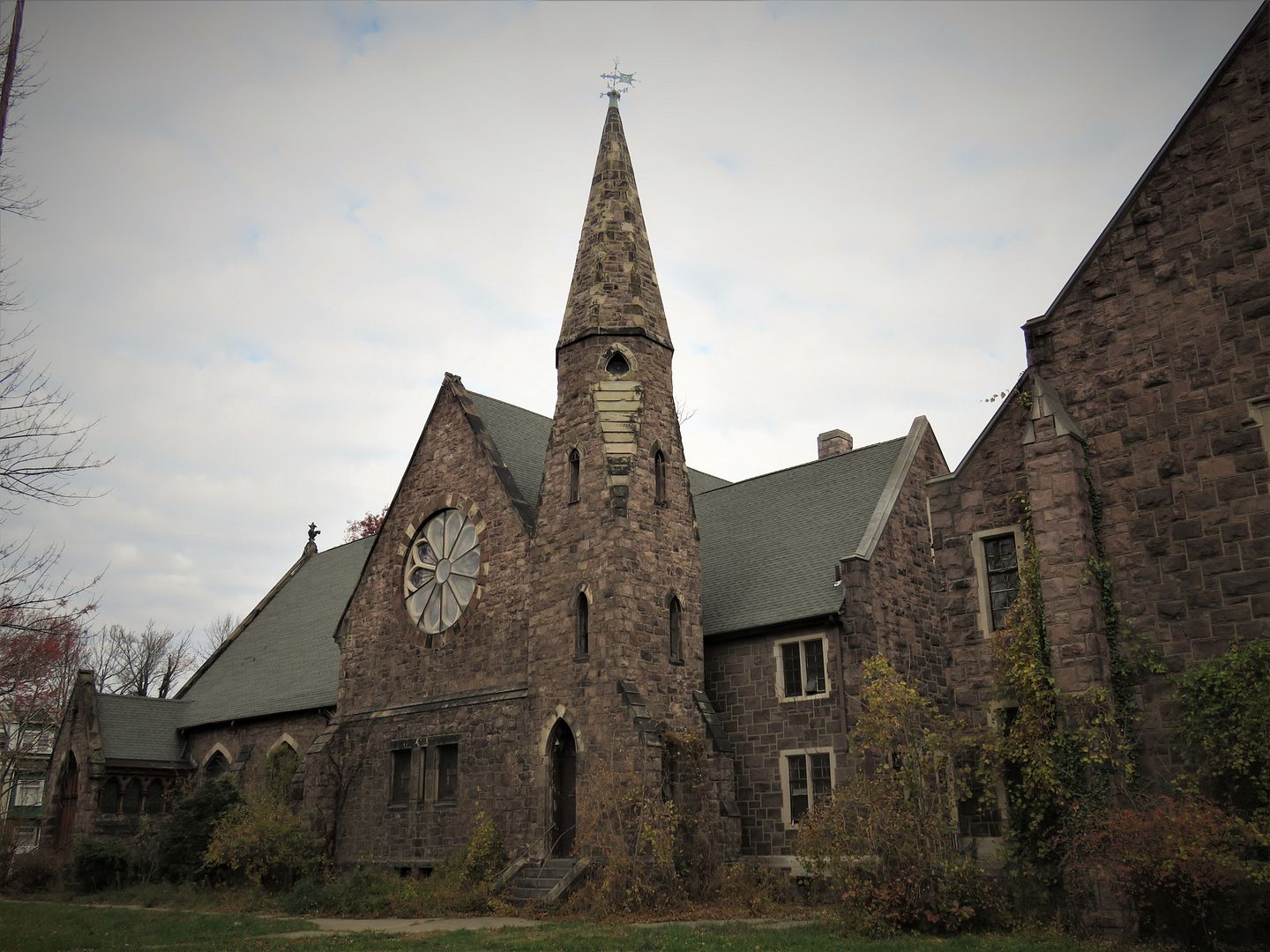 The last owner had given me permission to go inside but he never told me when to come over....
I went in twice..the 1st time i had no flashlite...i walked around in the pitch  dark completely alone...
Its a rare oppentunity to explore a place like this...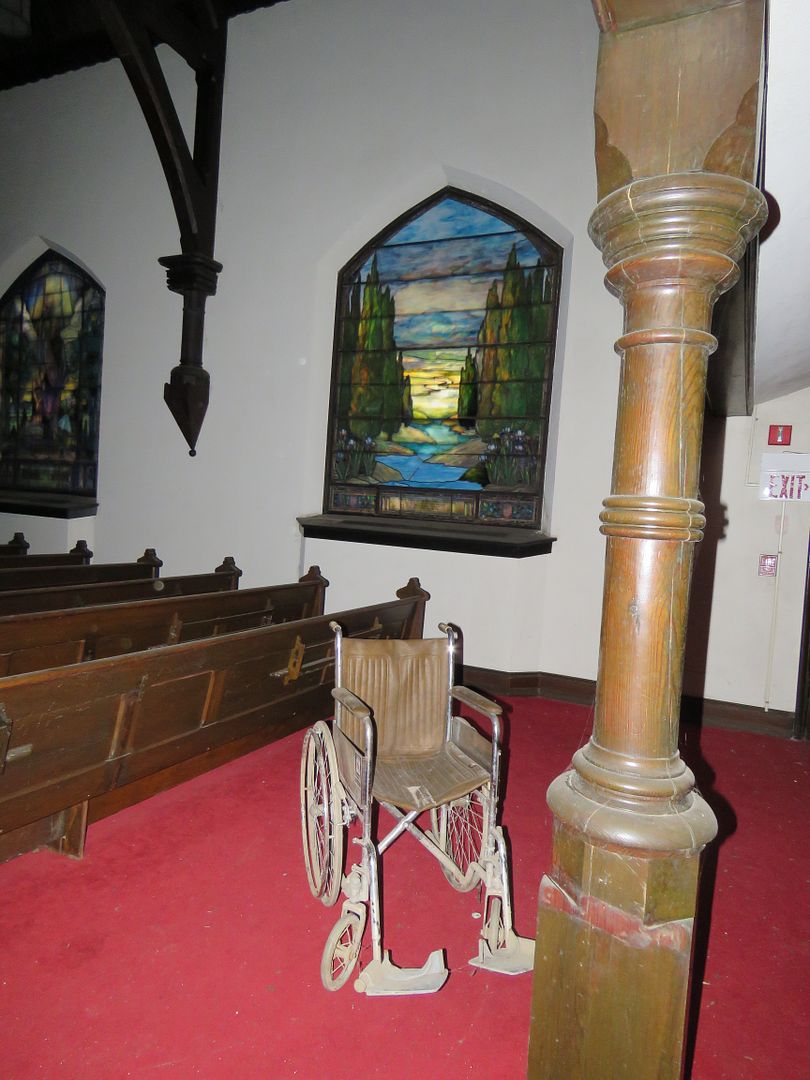 Each stained glass window was a custom job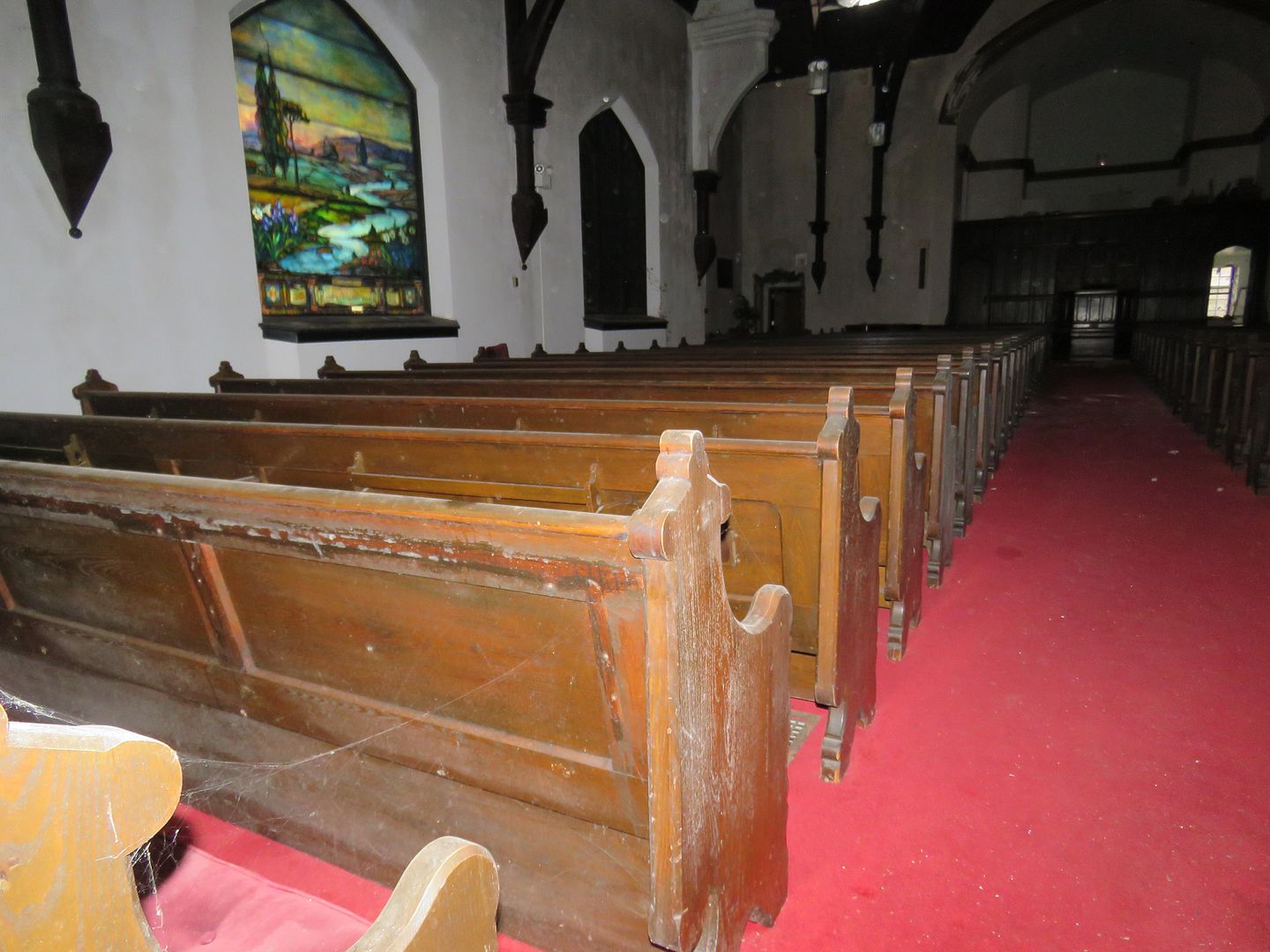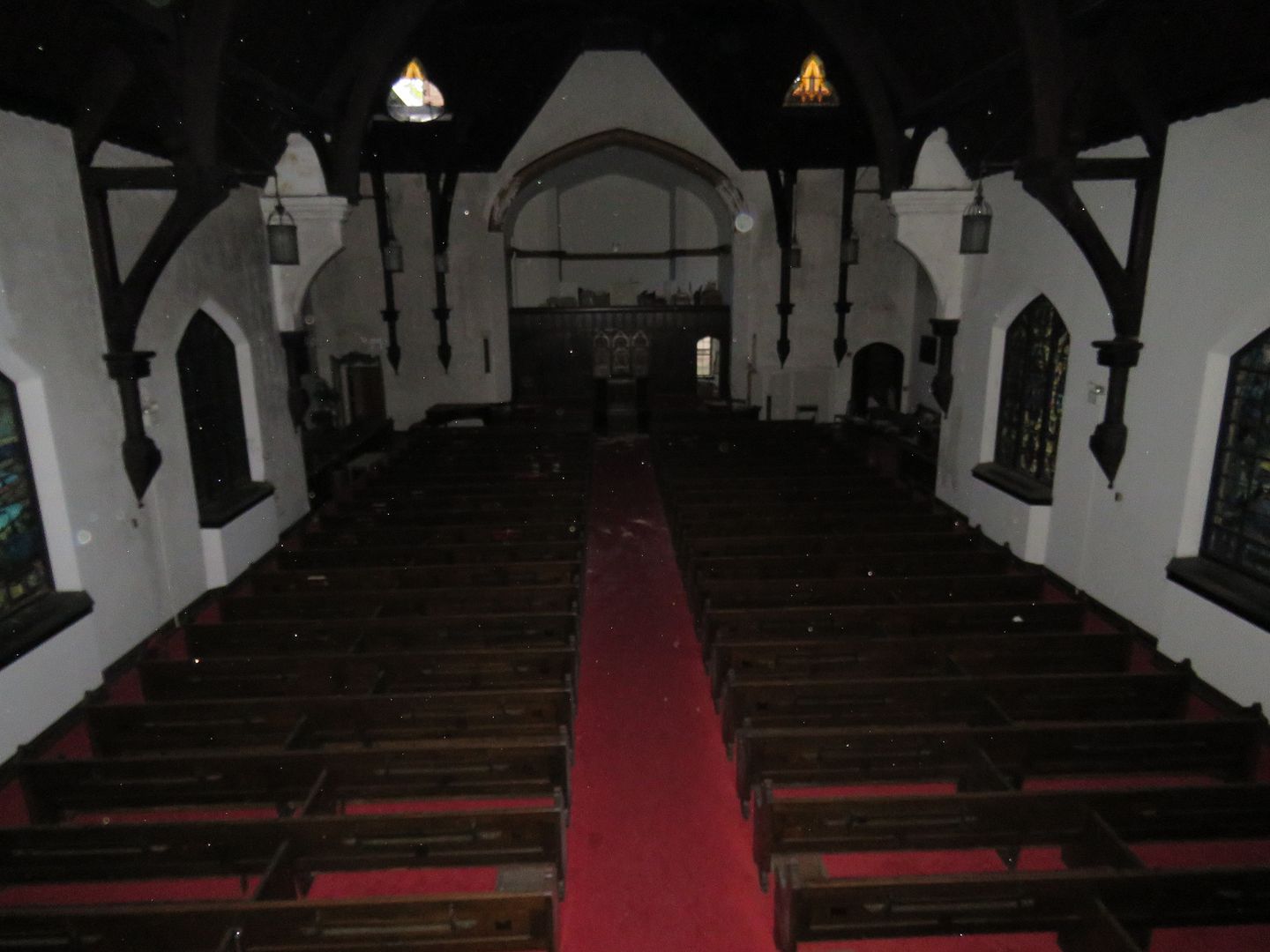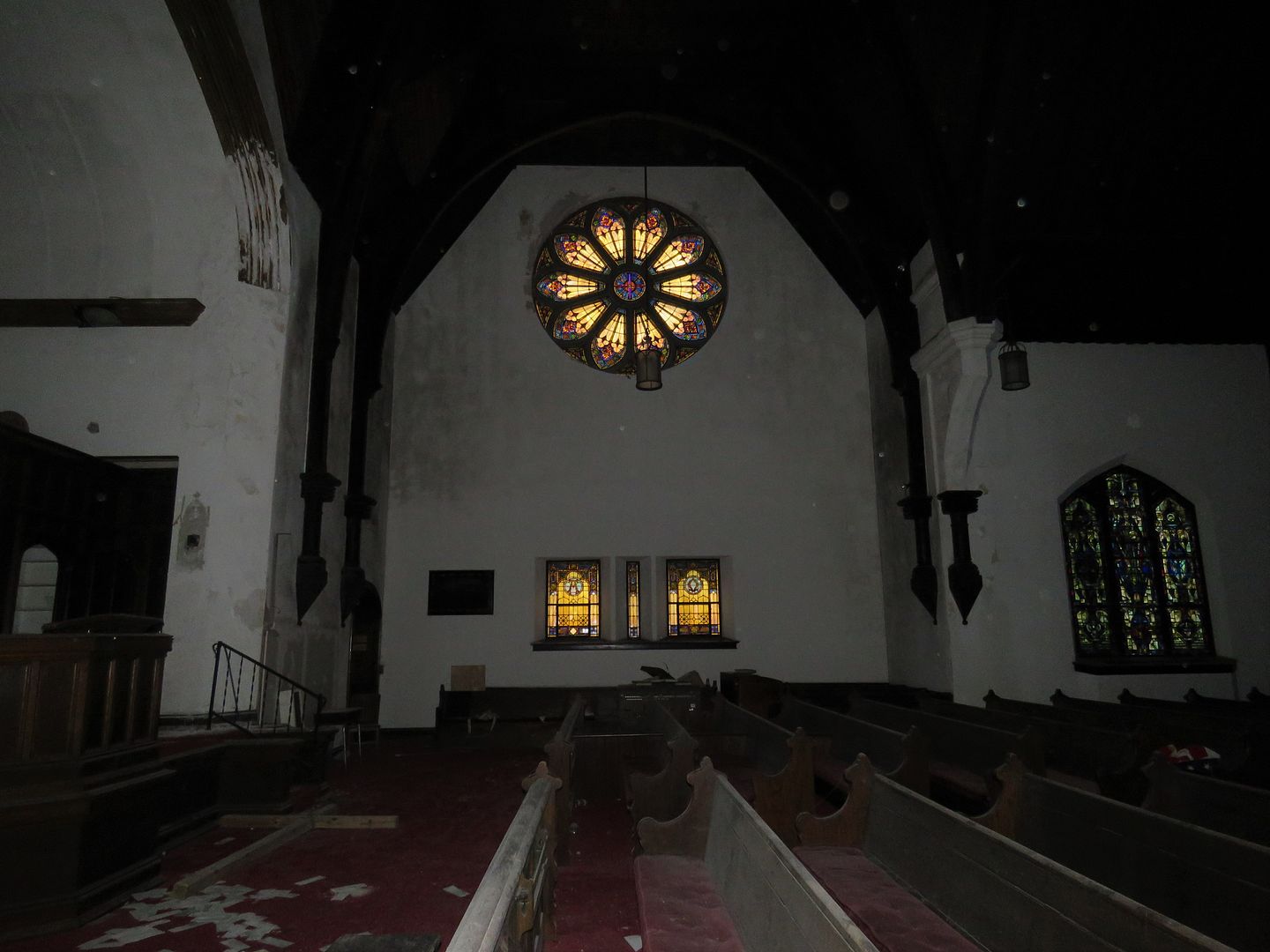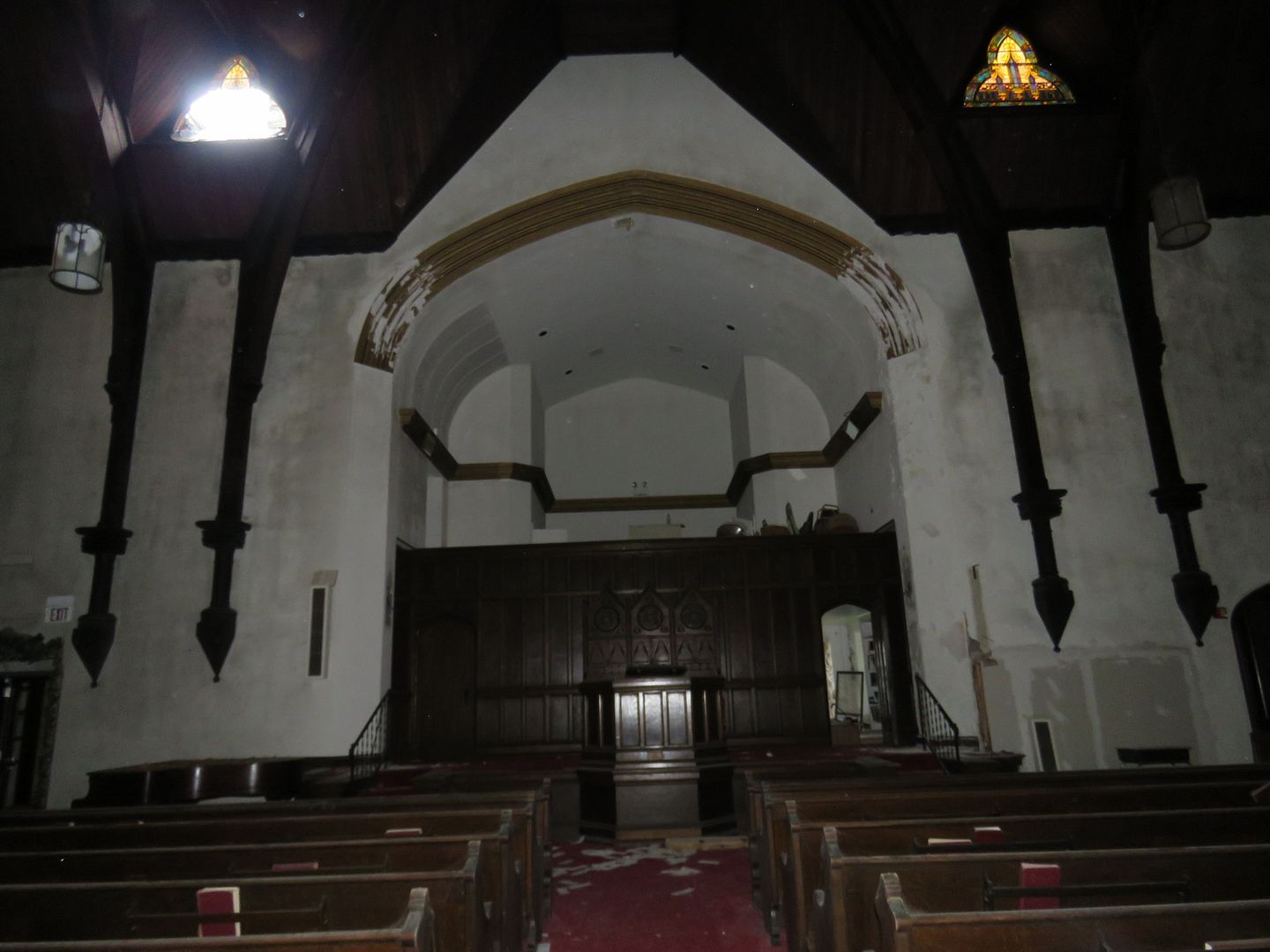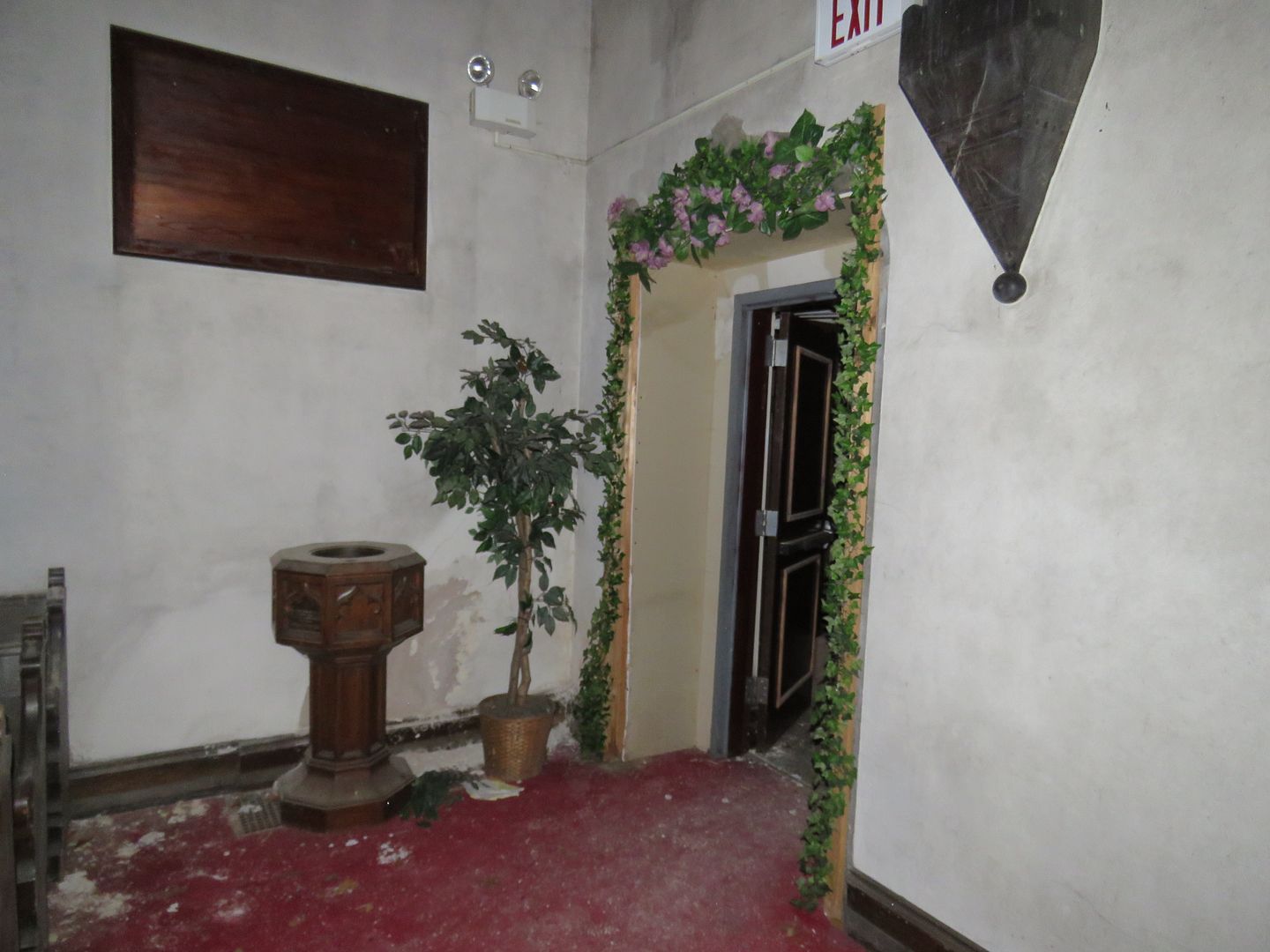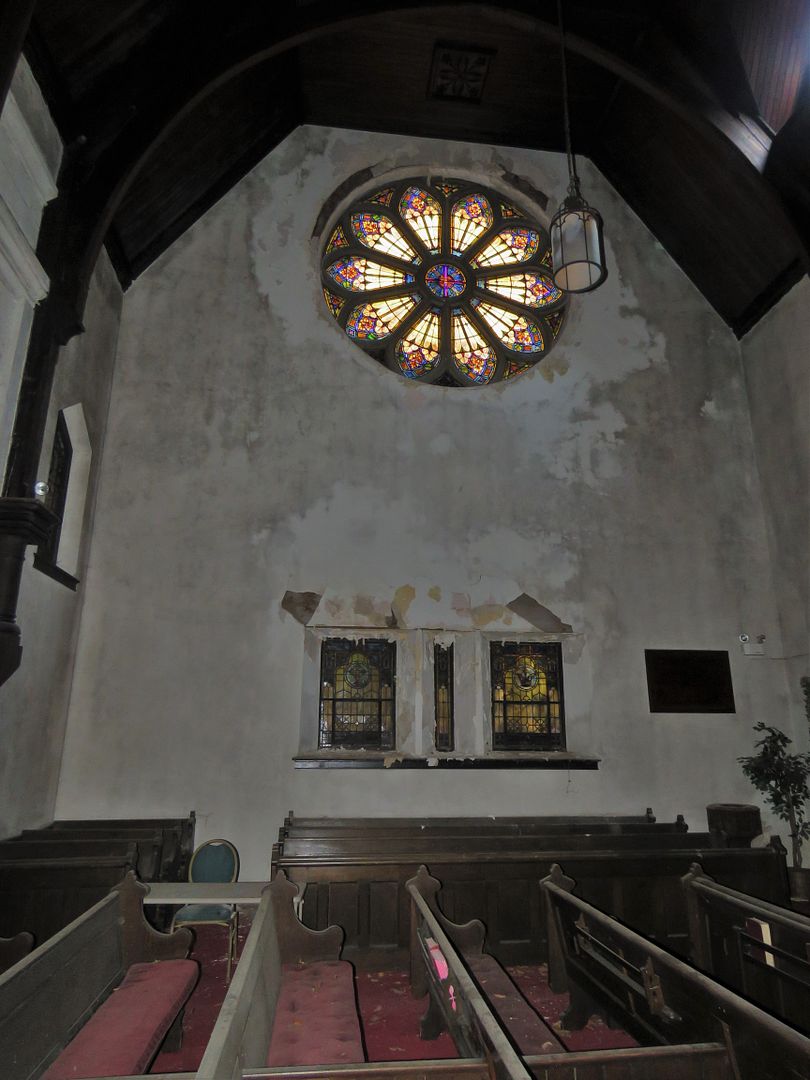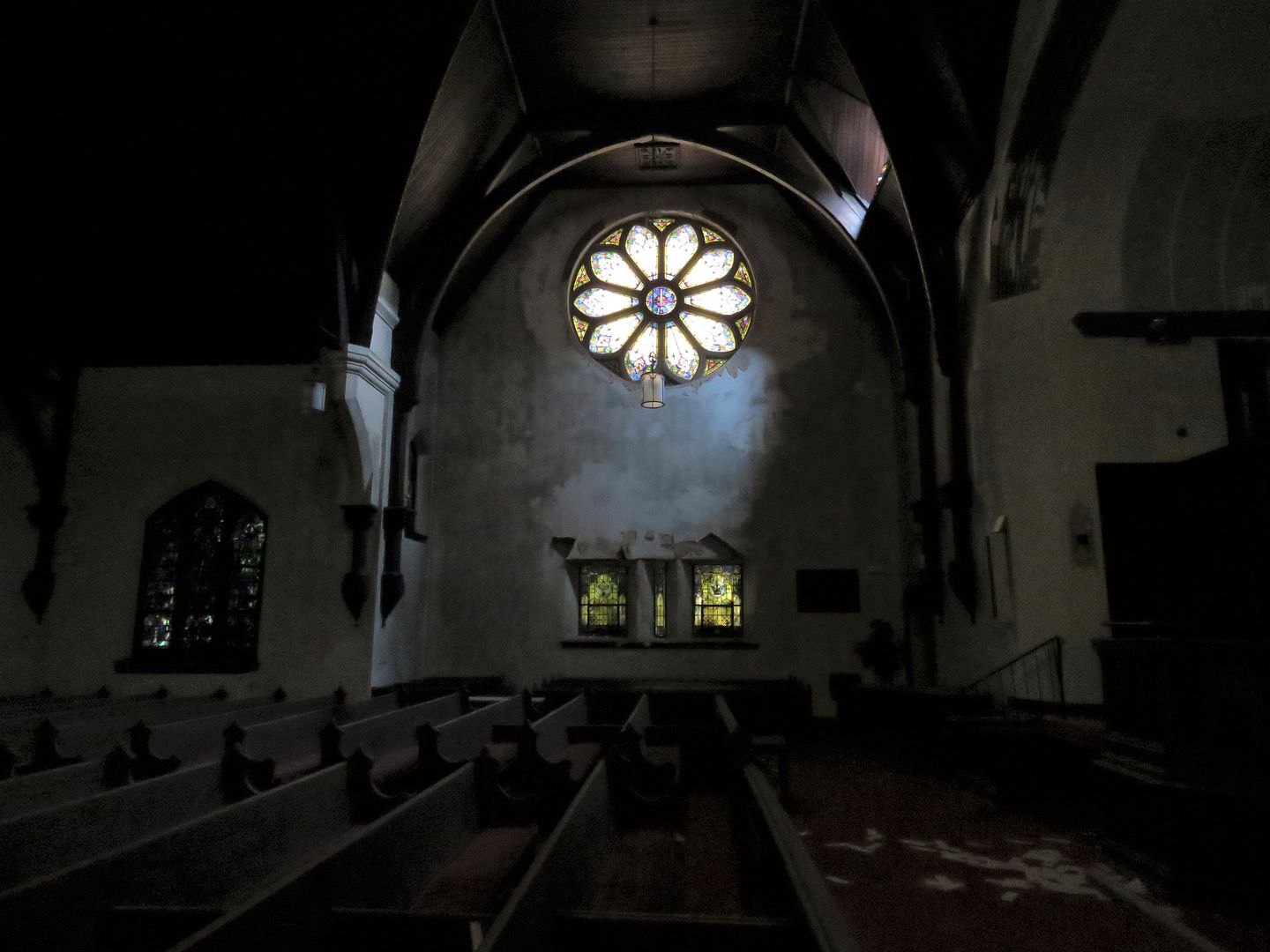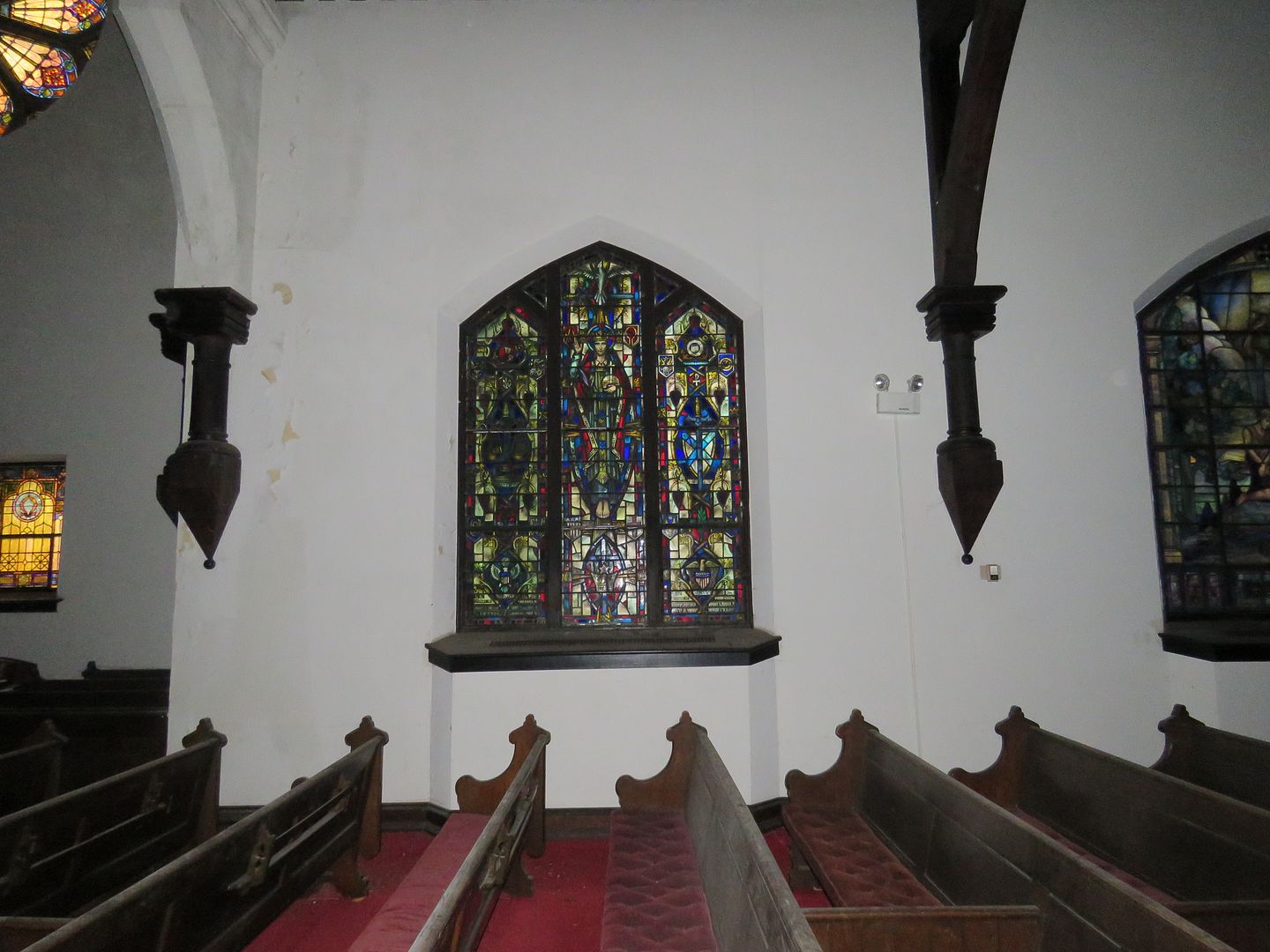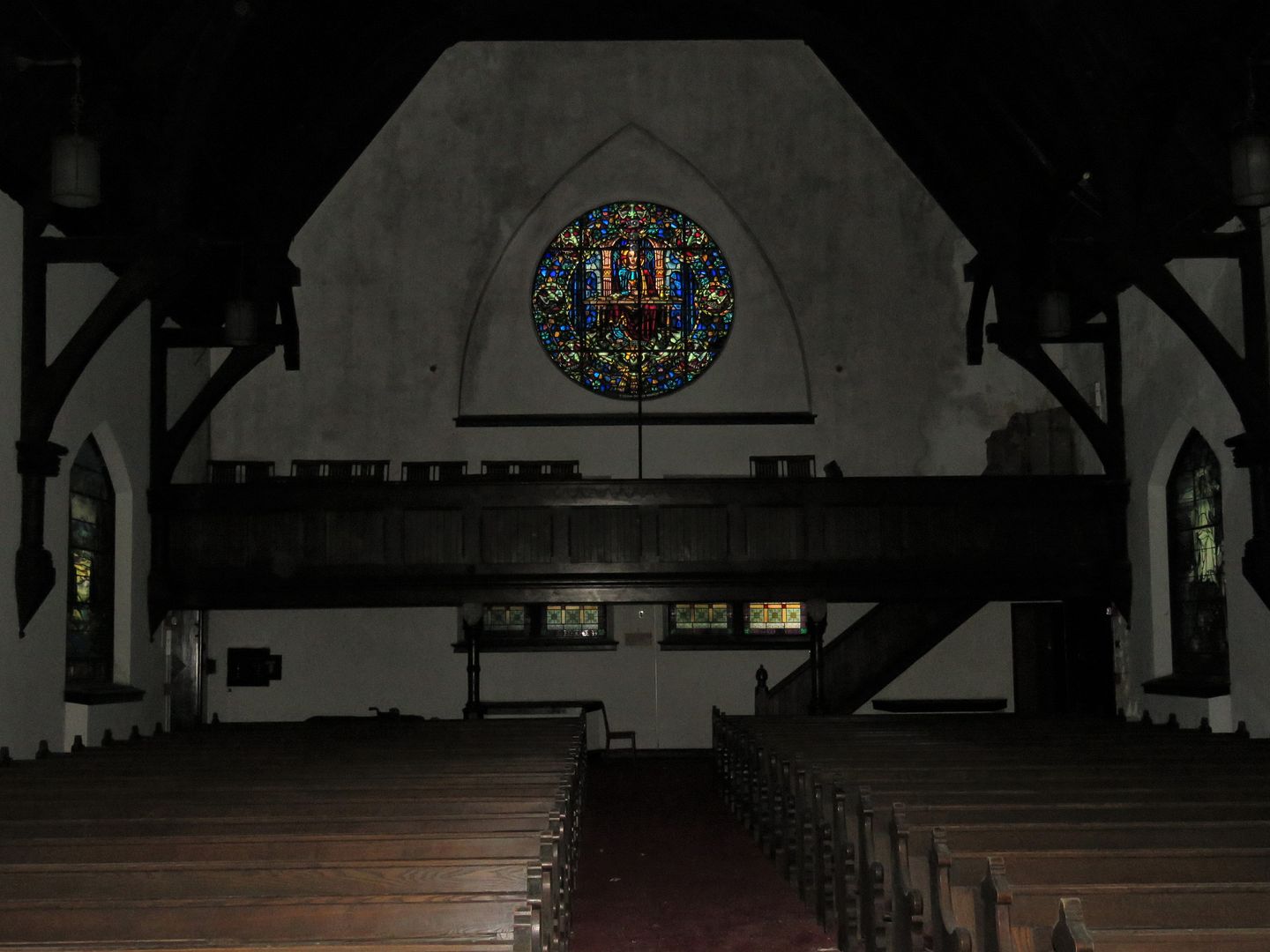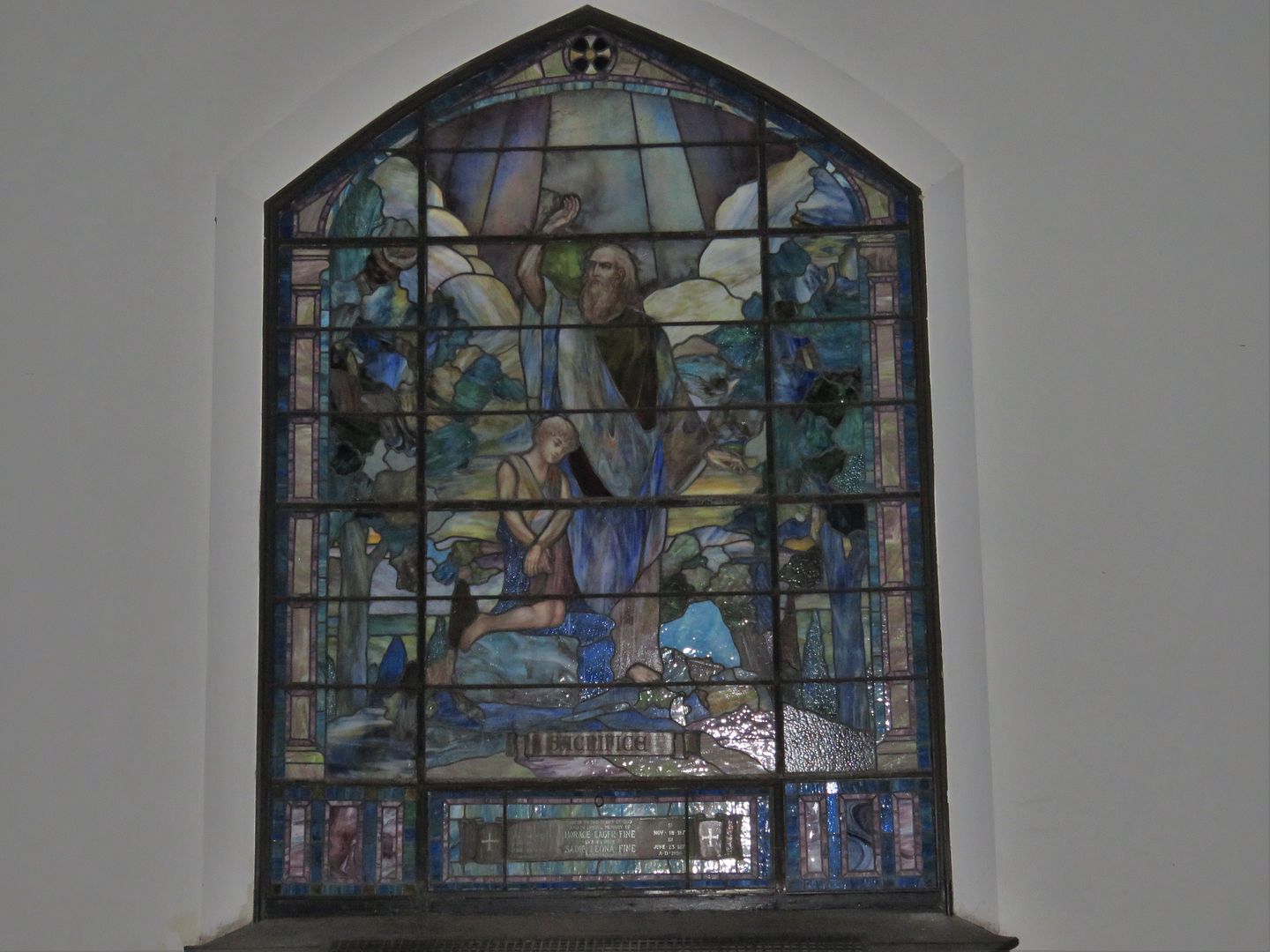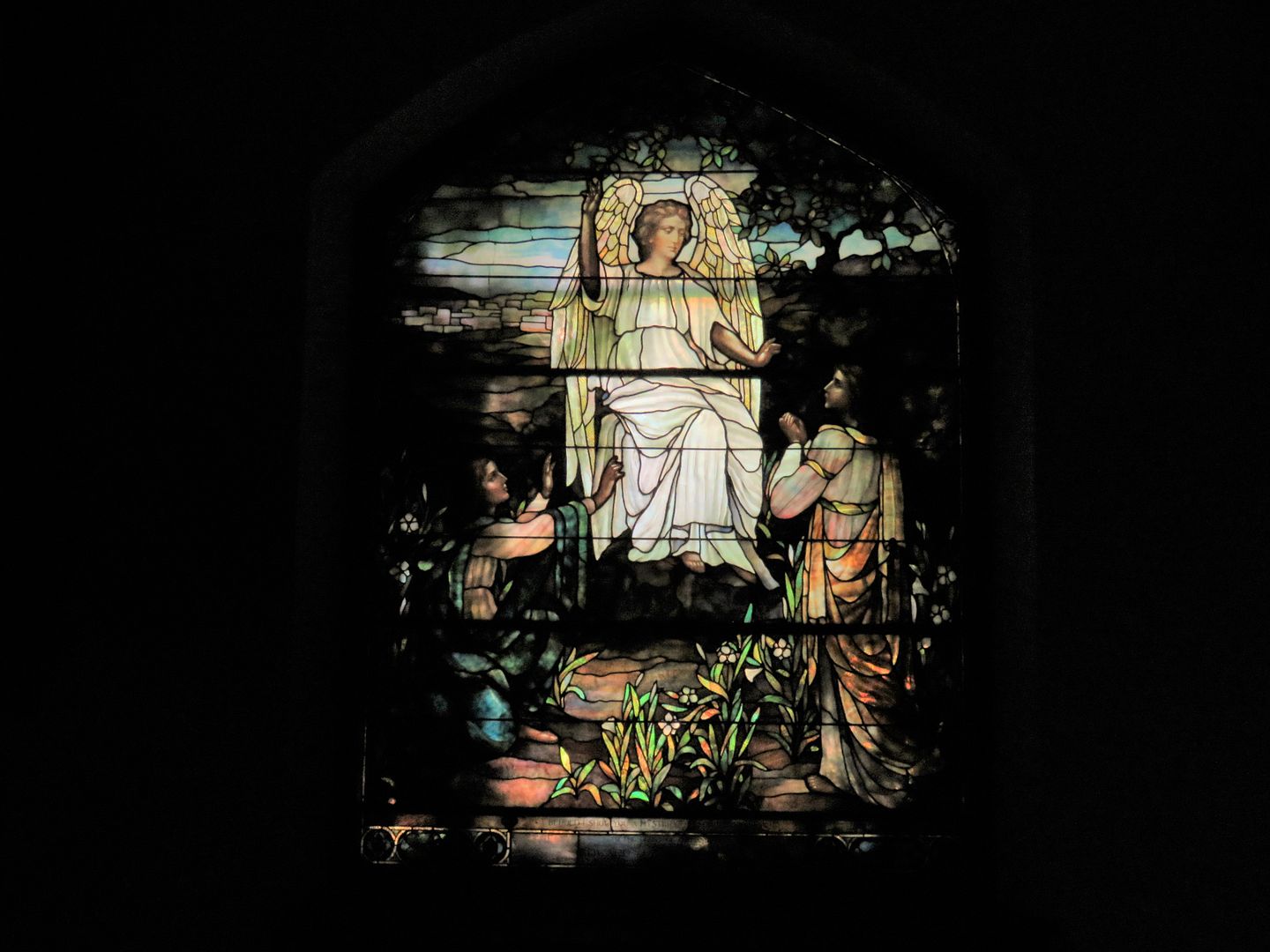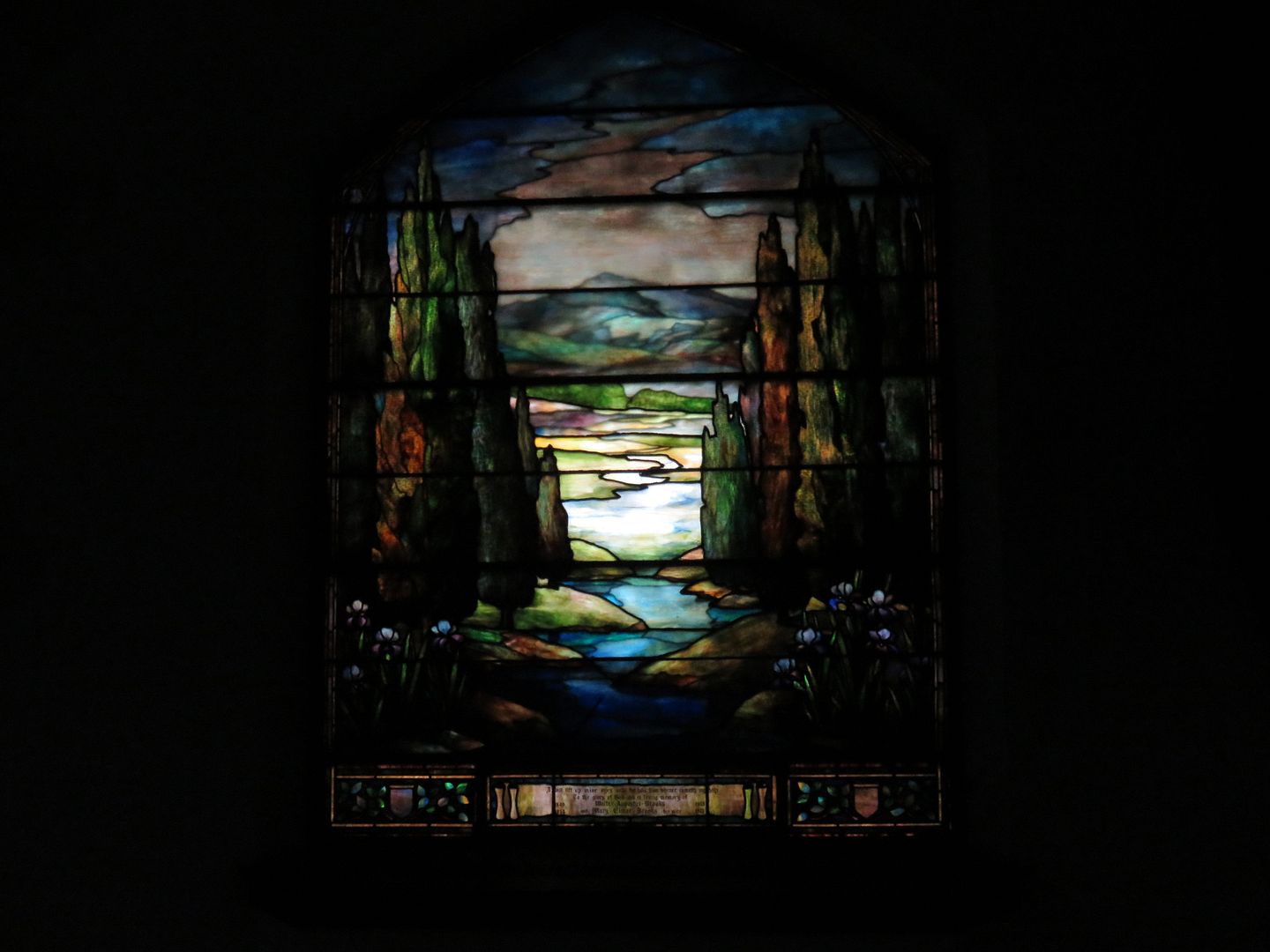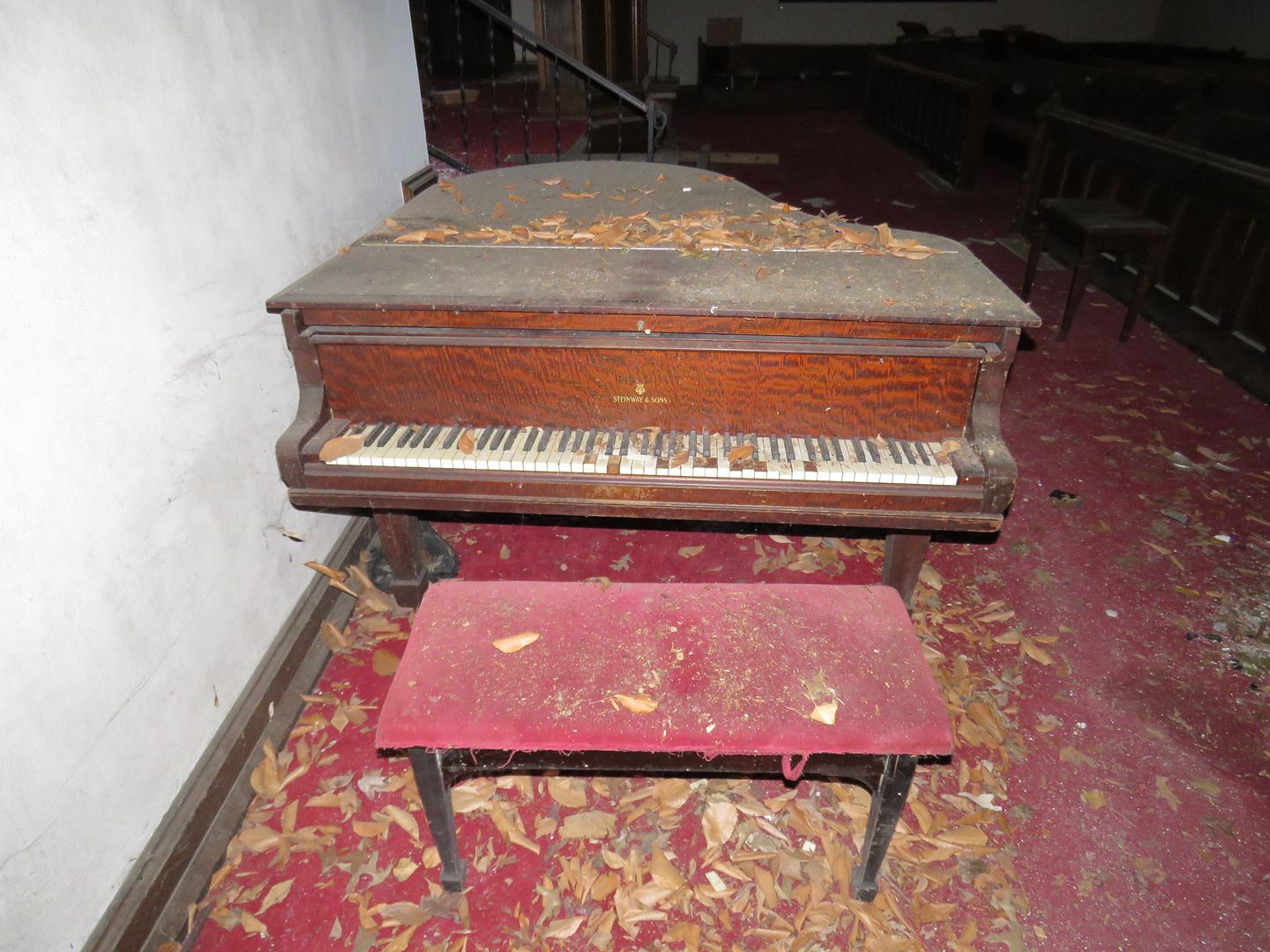 The owner told me theives were always breaking in...But they always over looked this..A rosewood Steinway...restored it can fetch 10,-30,000..on to the rest of the chruch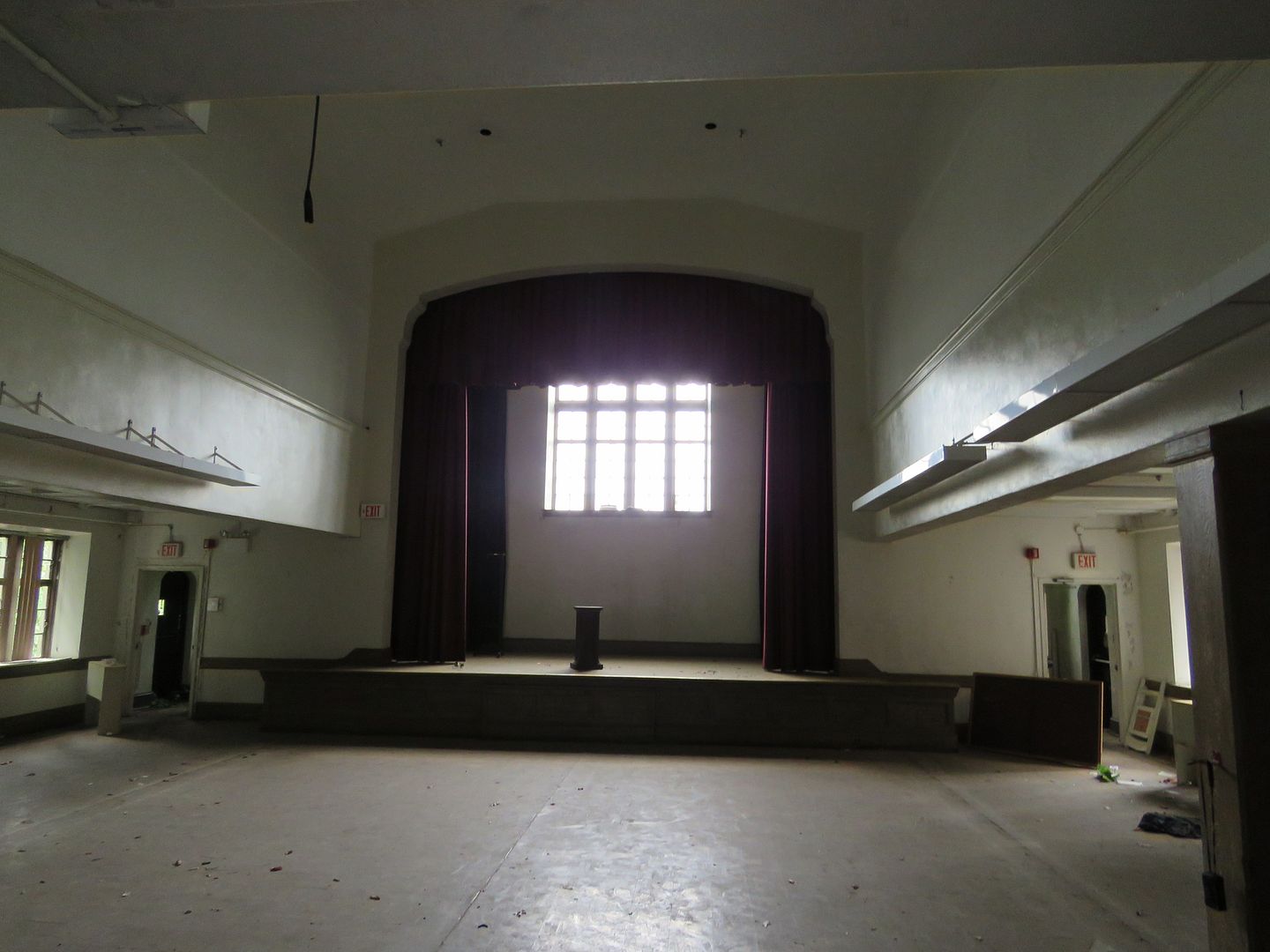 it had its own theater/stage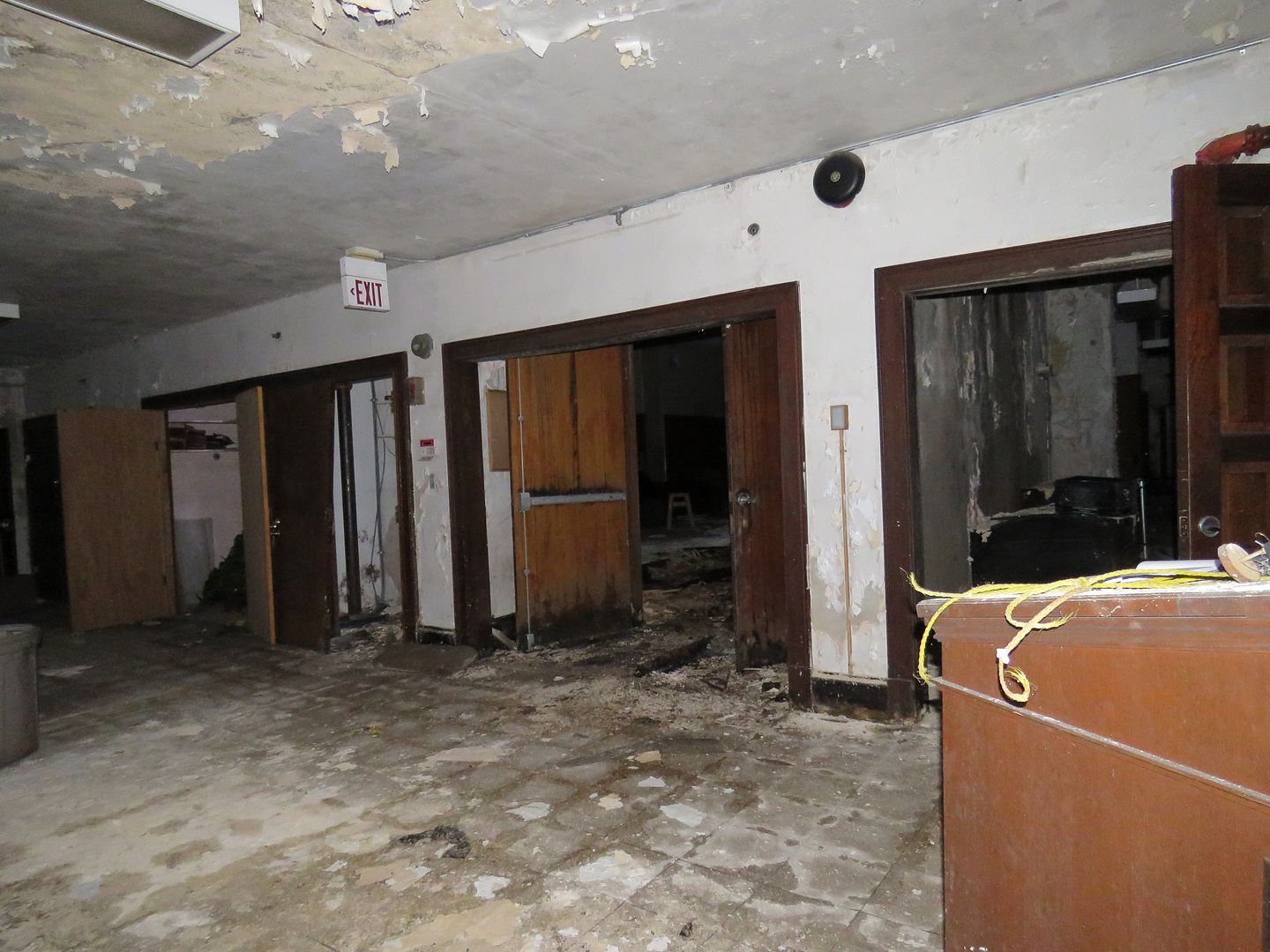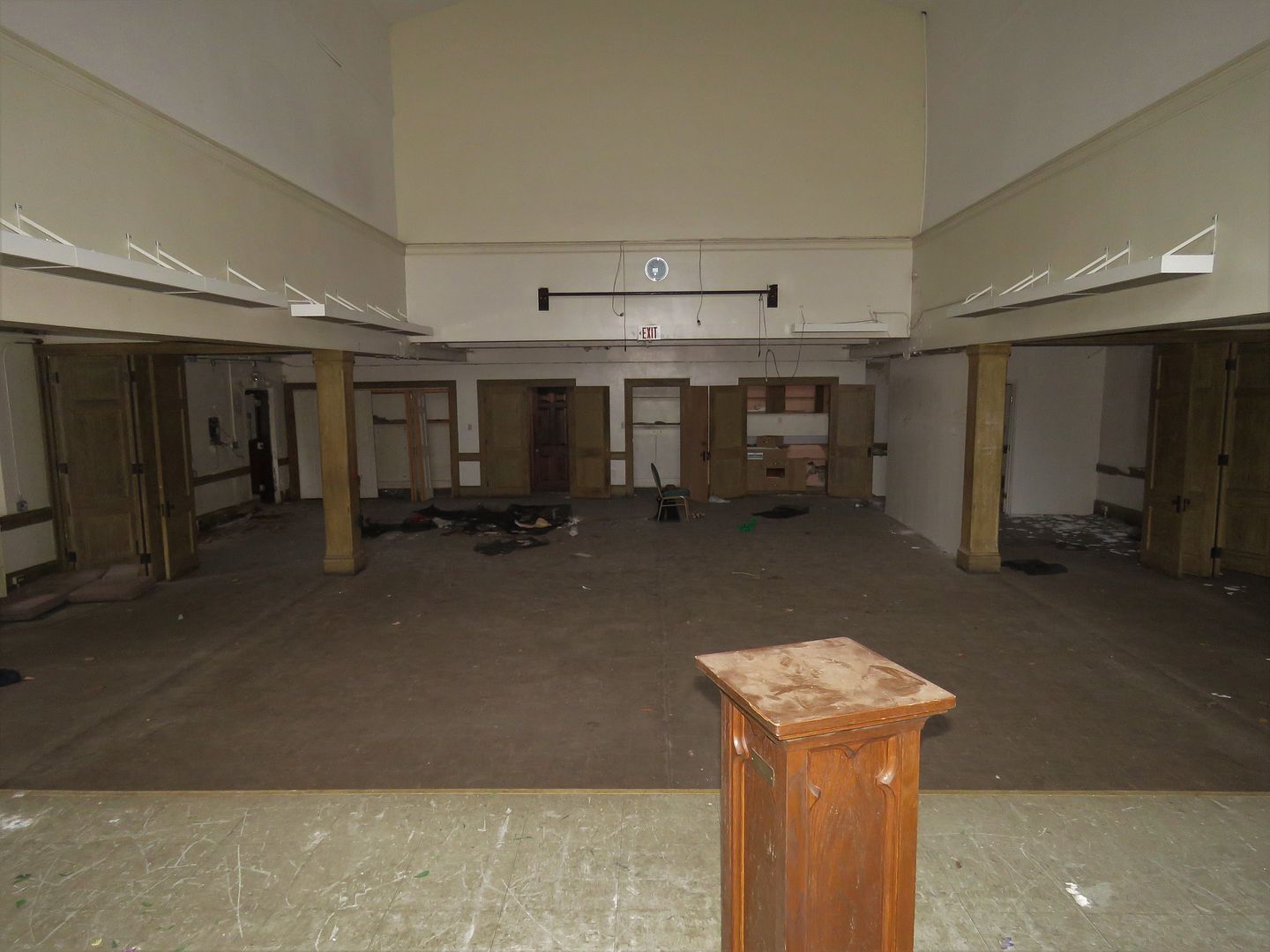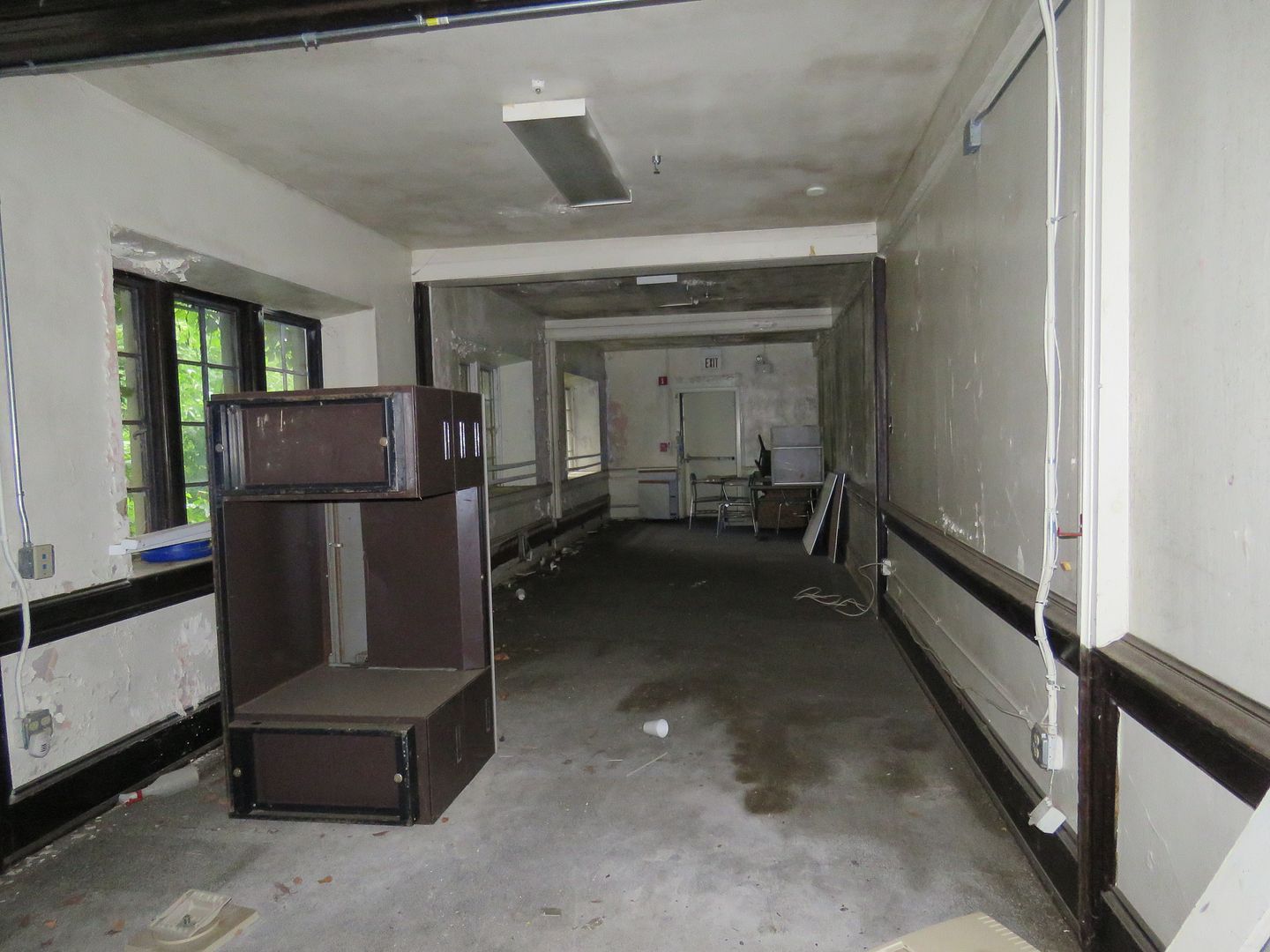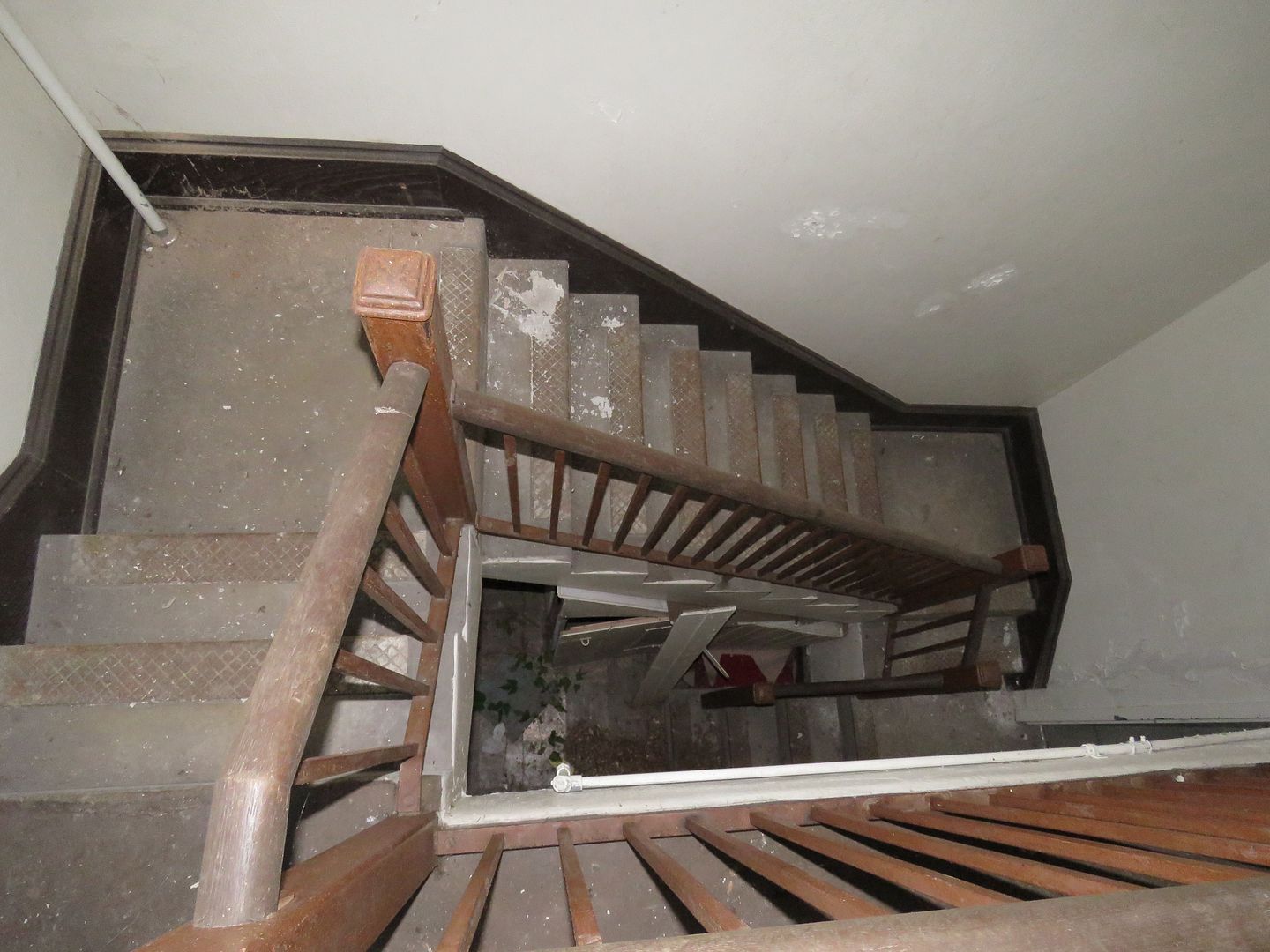 theres an upstairs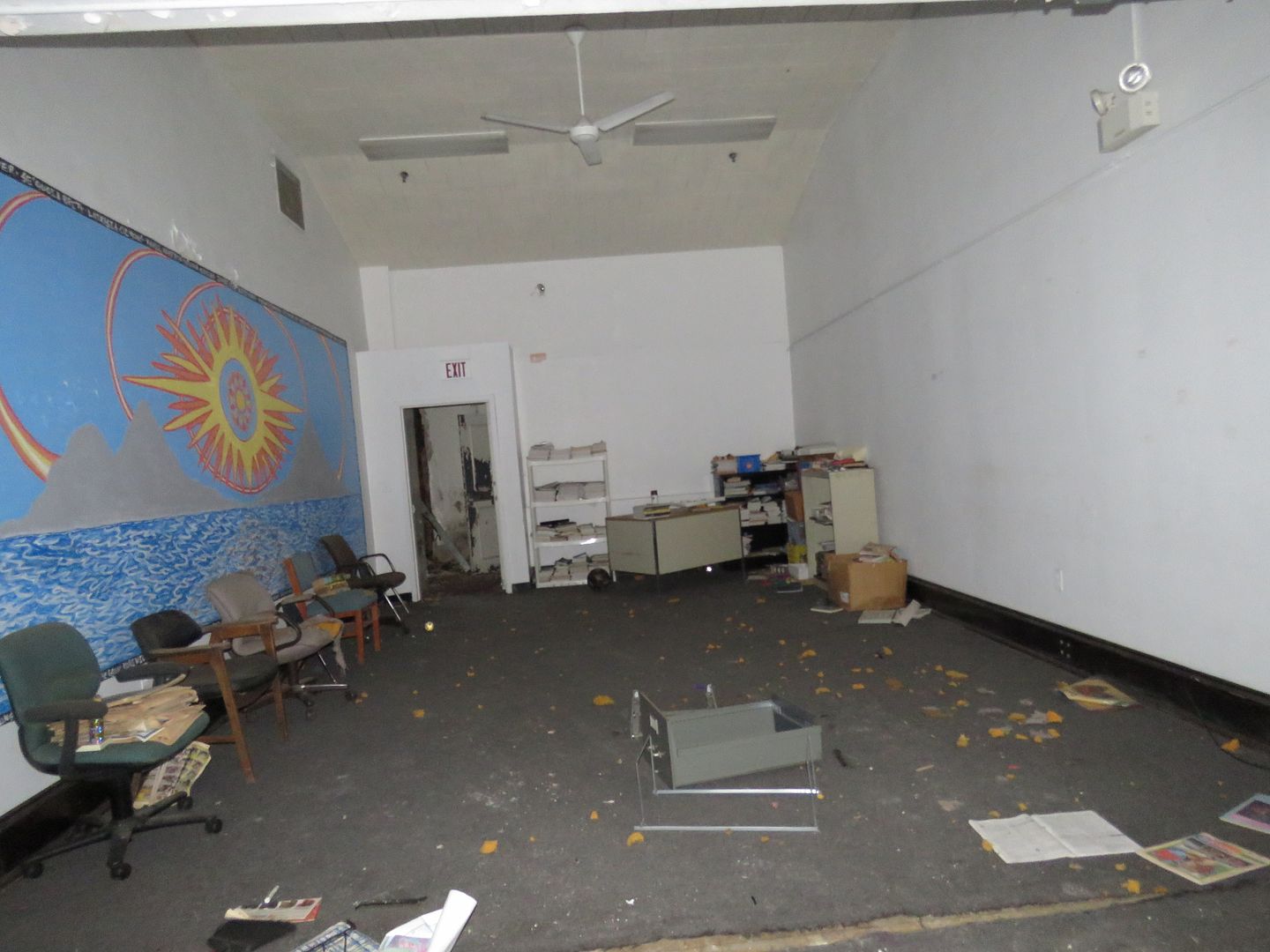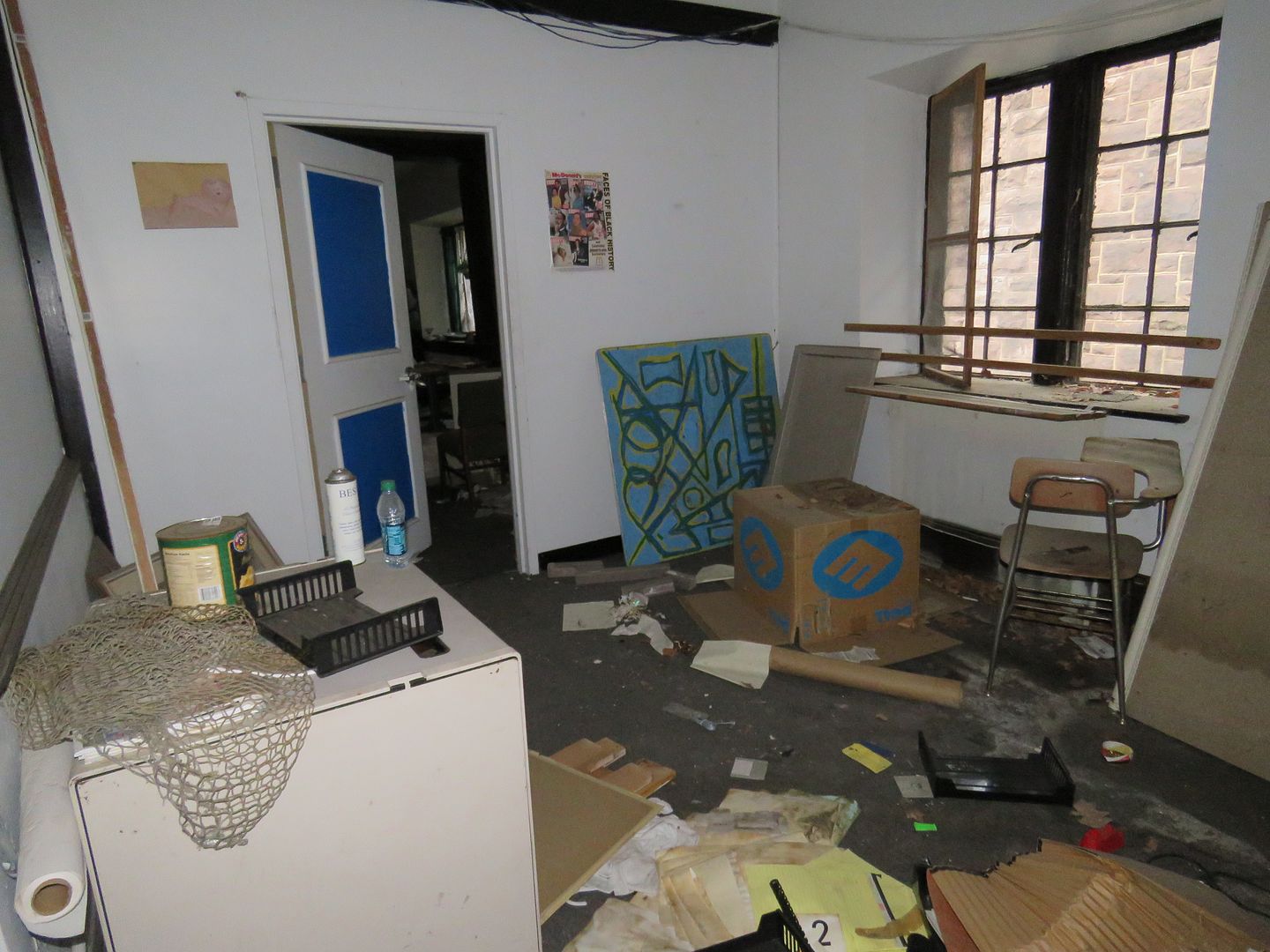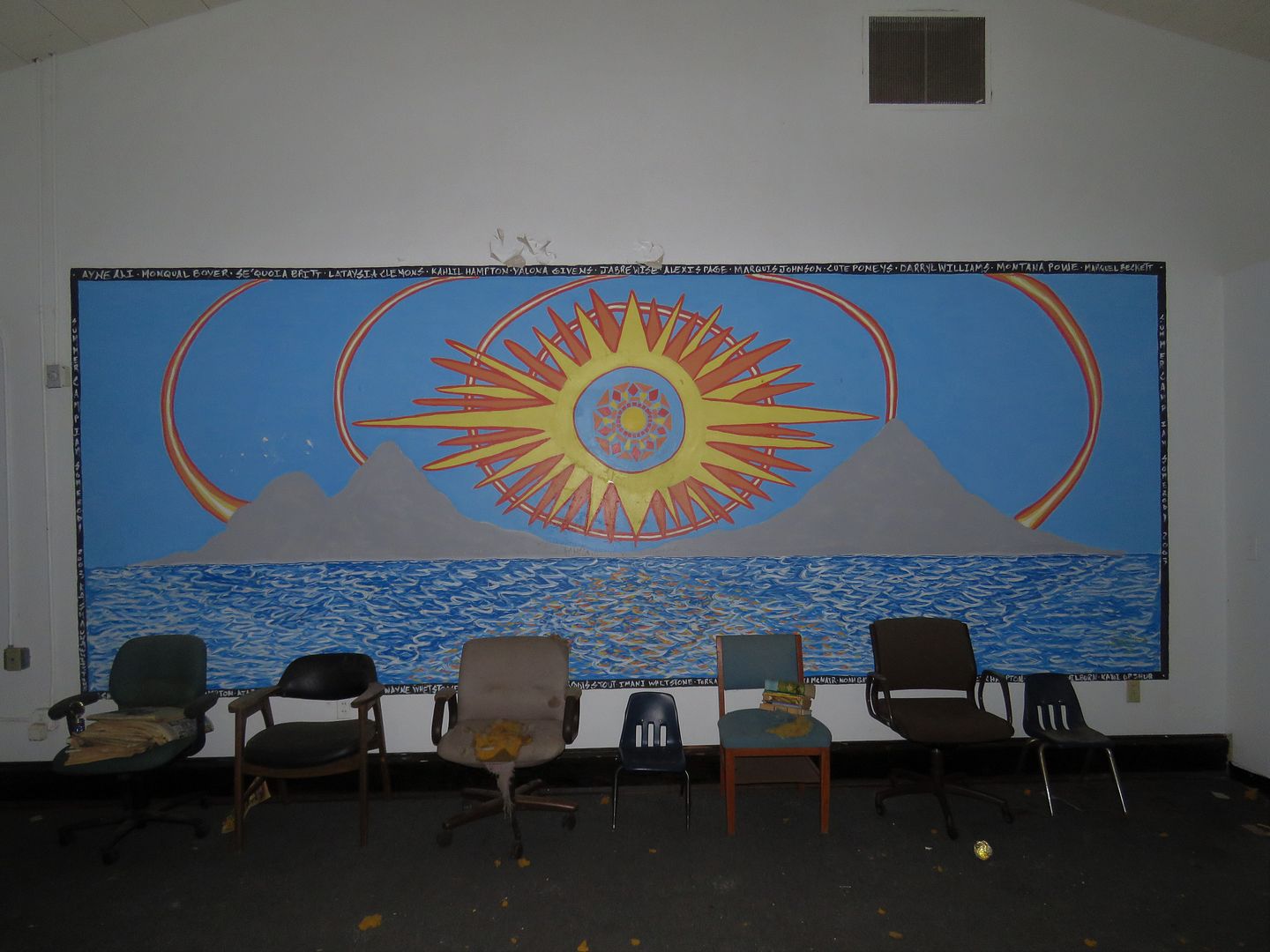 now thats an intresting mural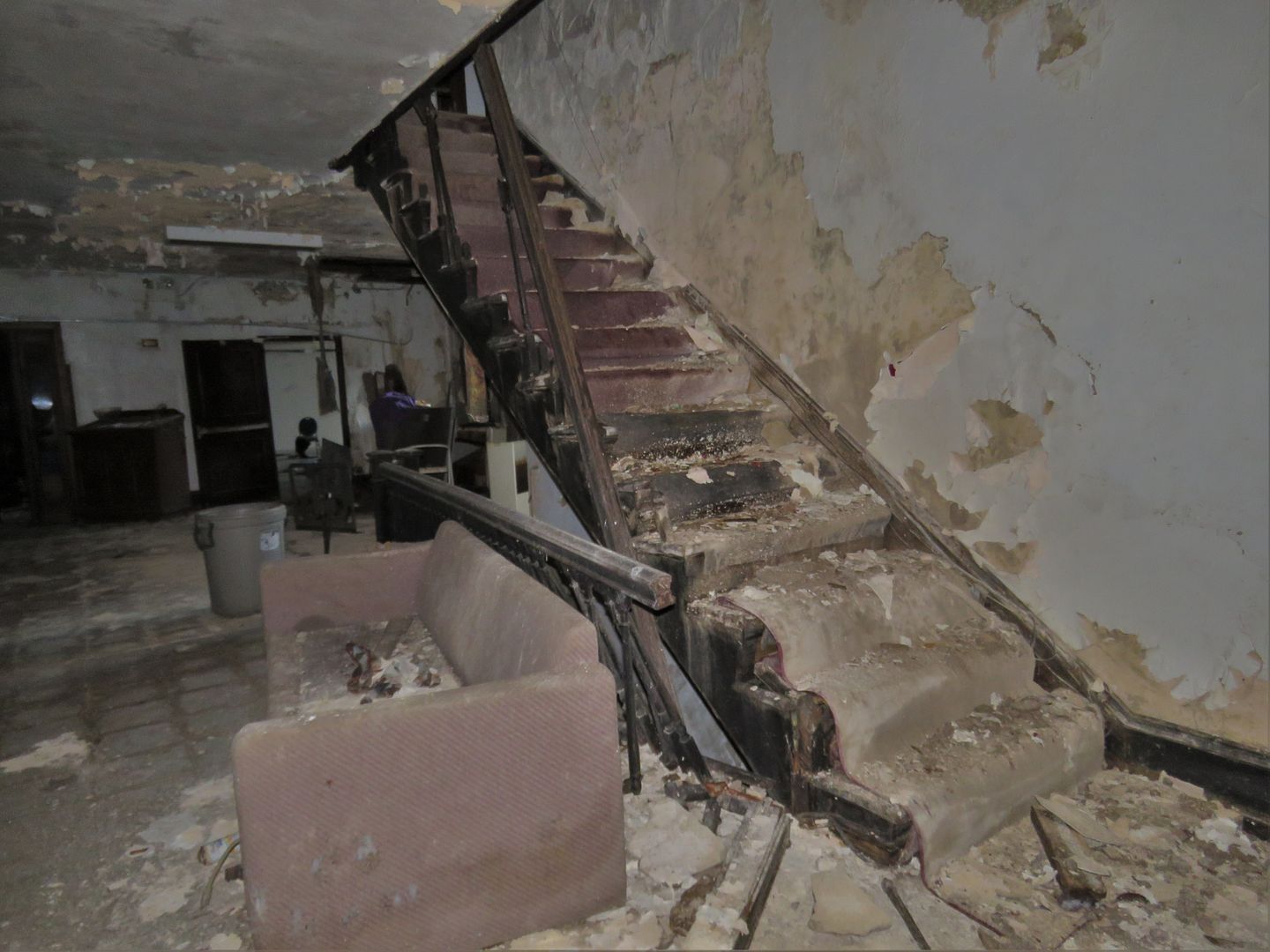 back down carefully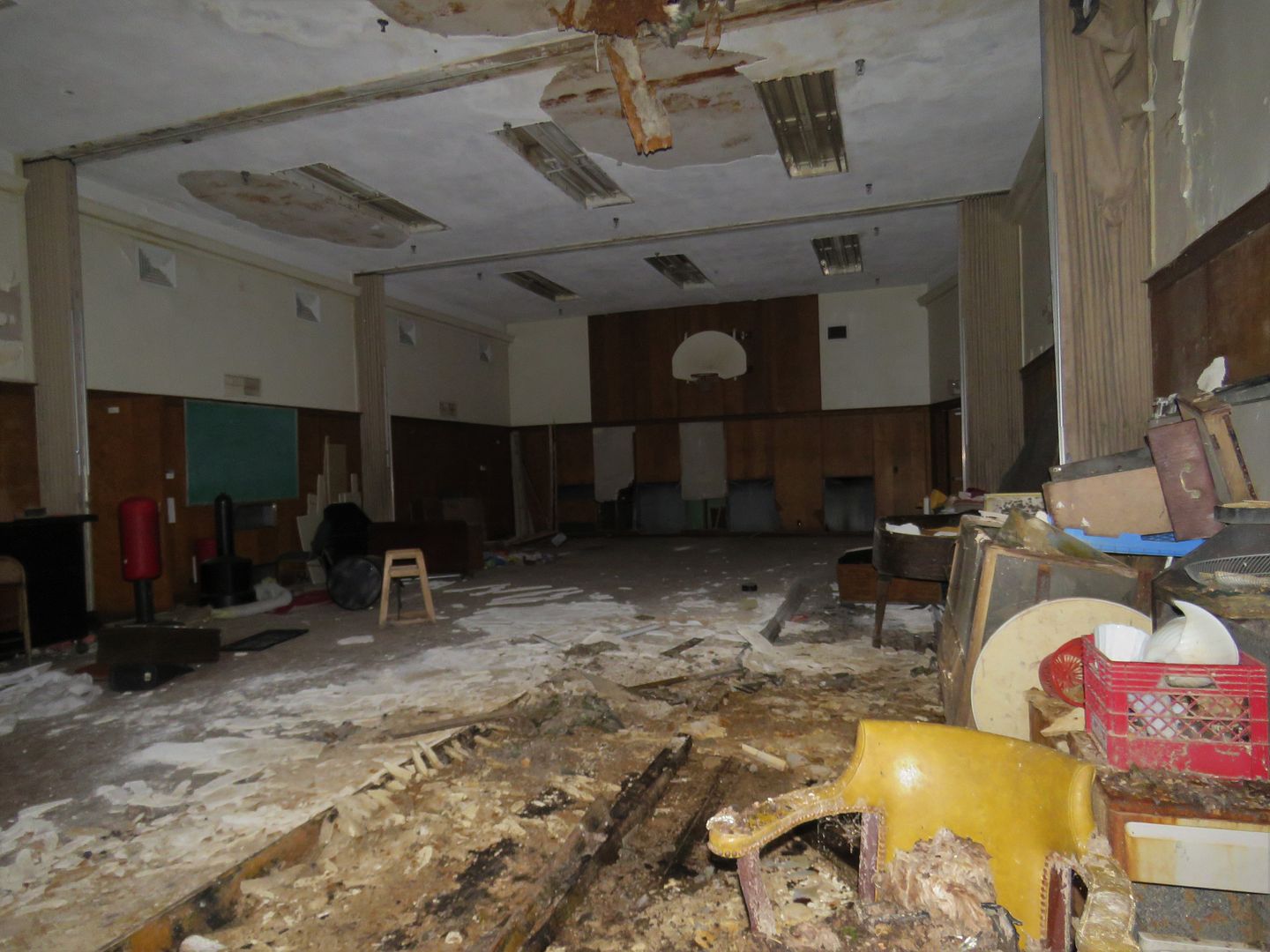 it had its own basketball court..
.
This room is odd because as you will see/hear in the video when. i am in the basement loud slow footsteps are heard in this room
the former priest office
turns out im not the 1st person in here...phili urban explorers in nj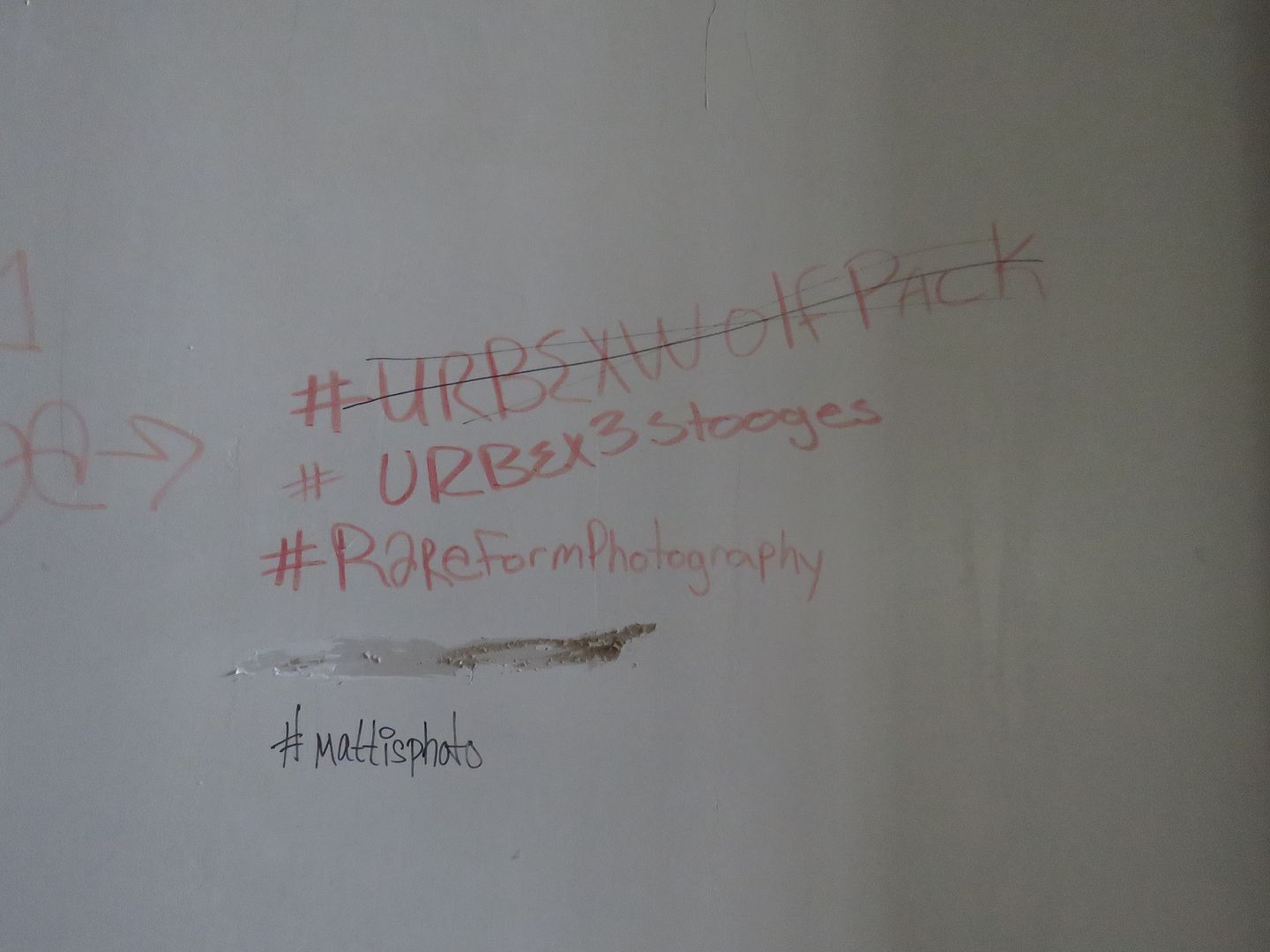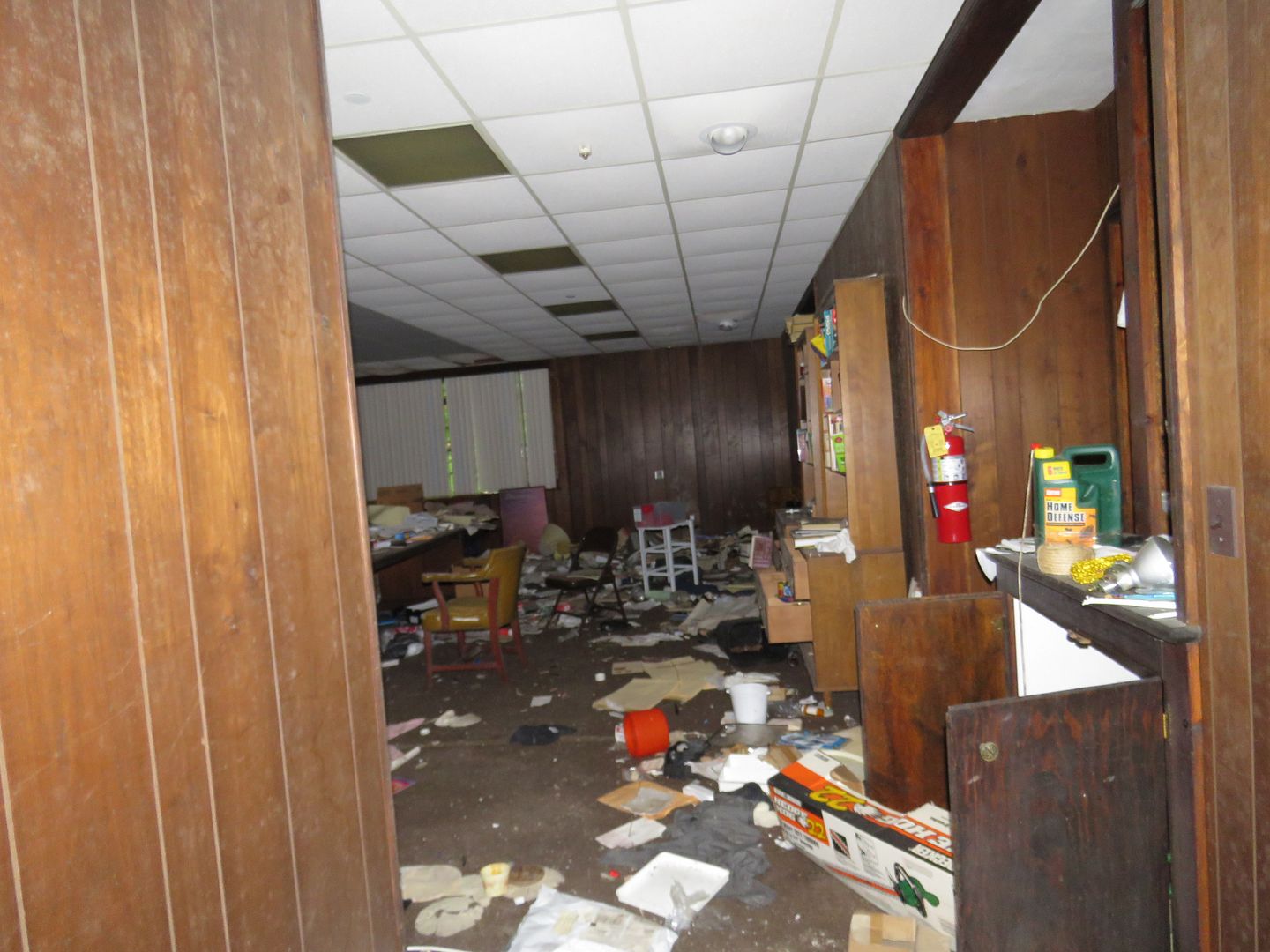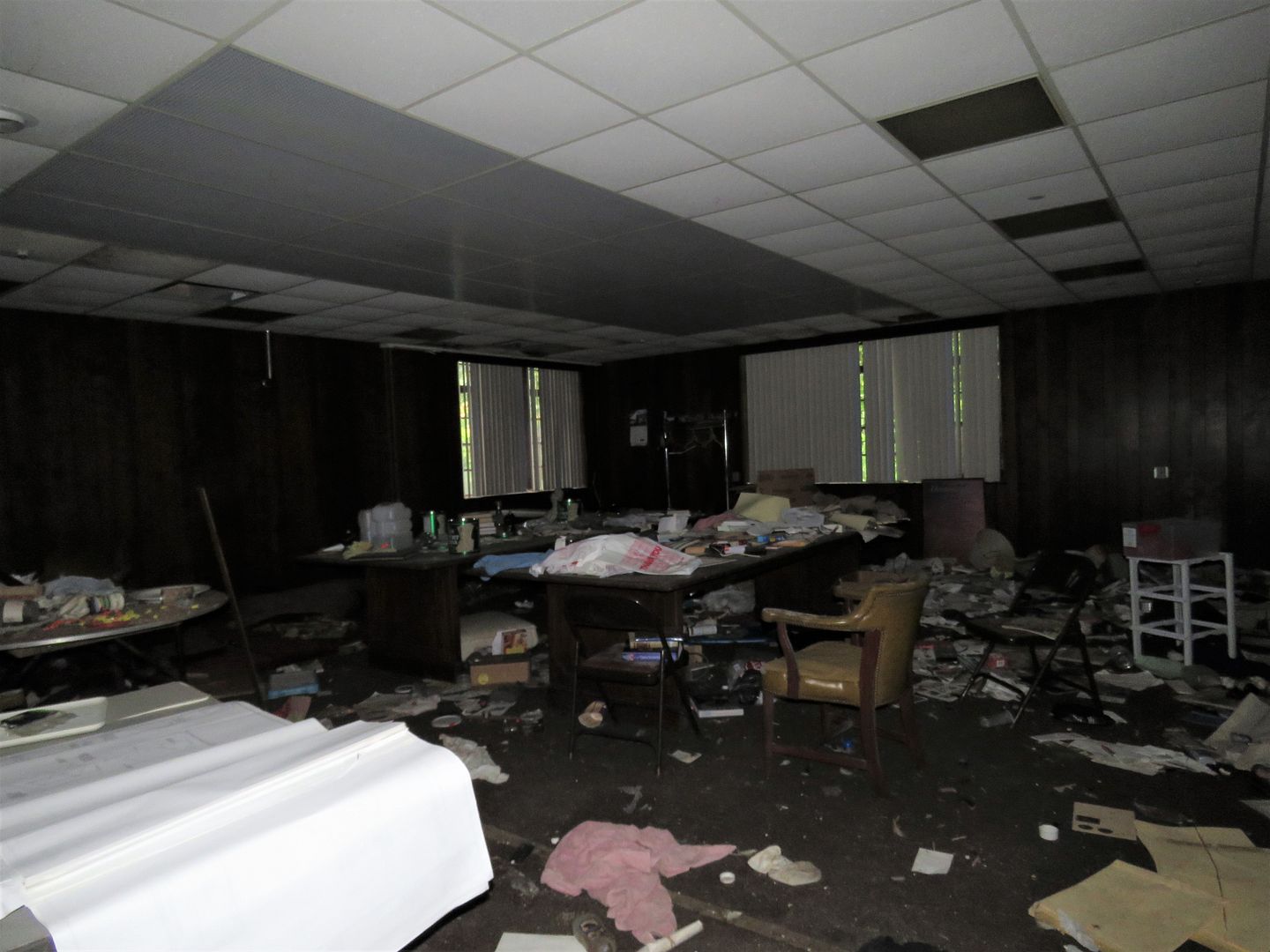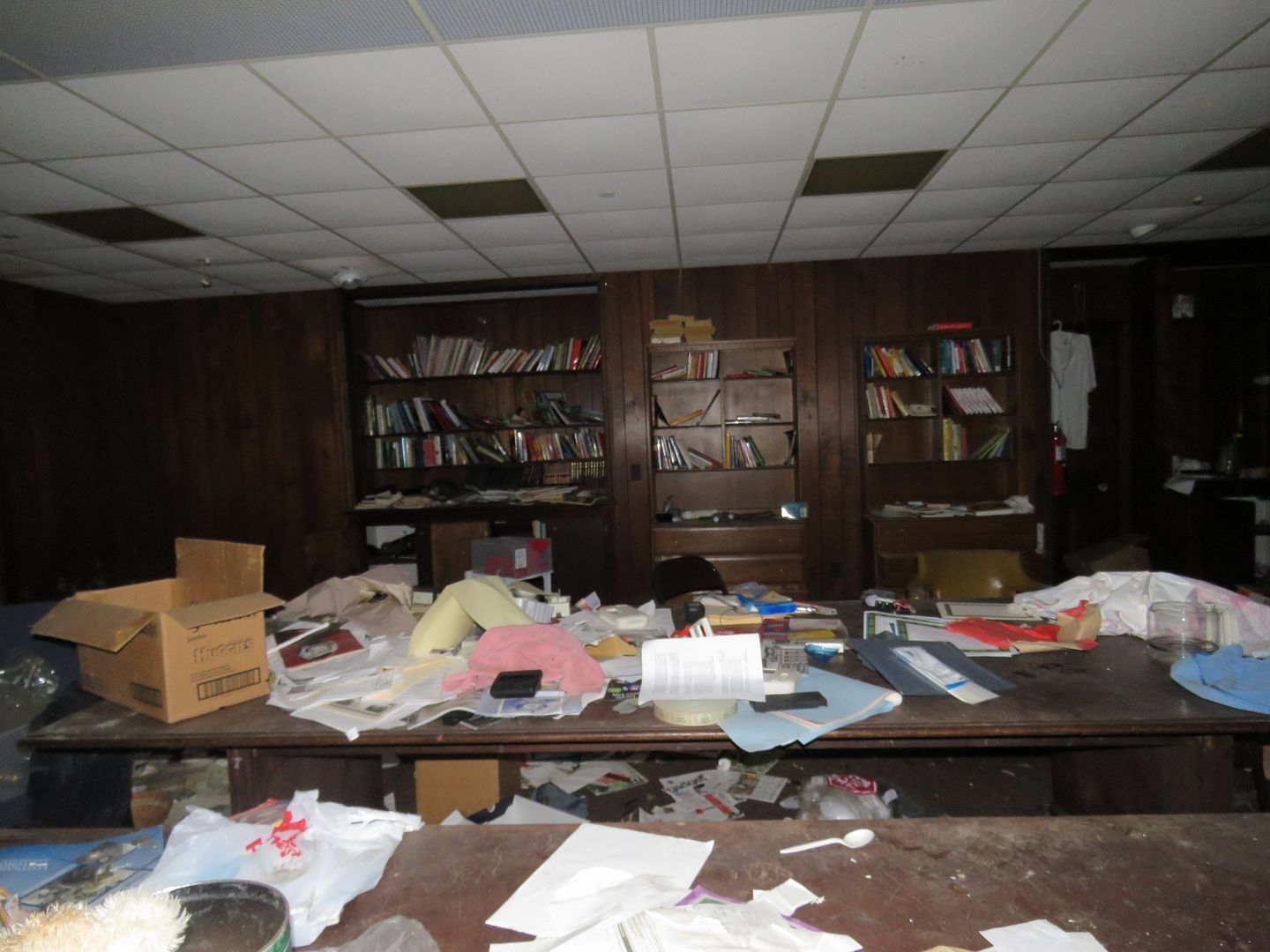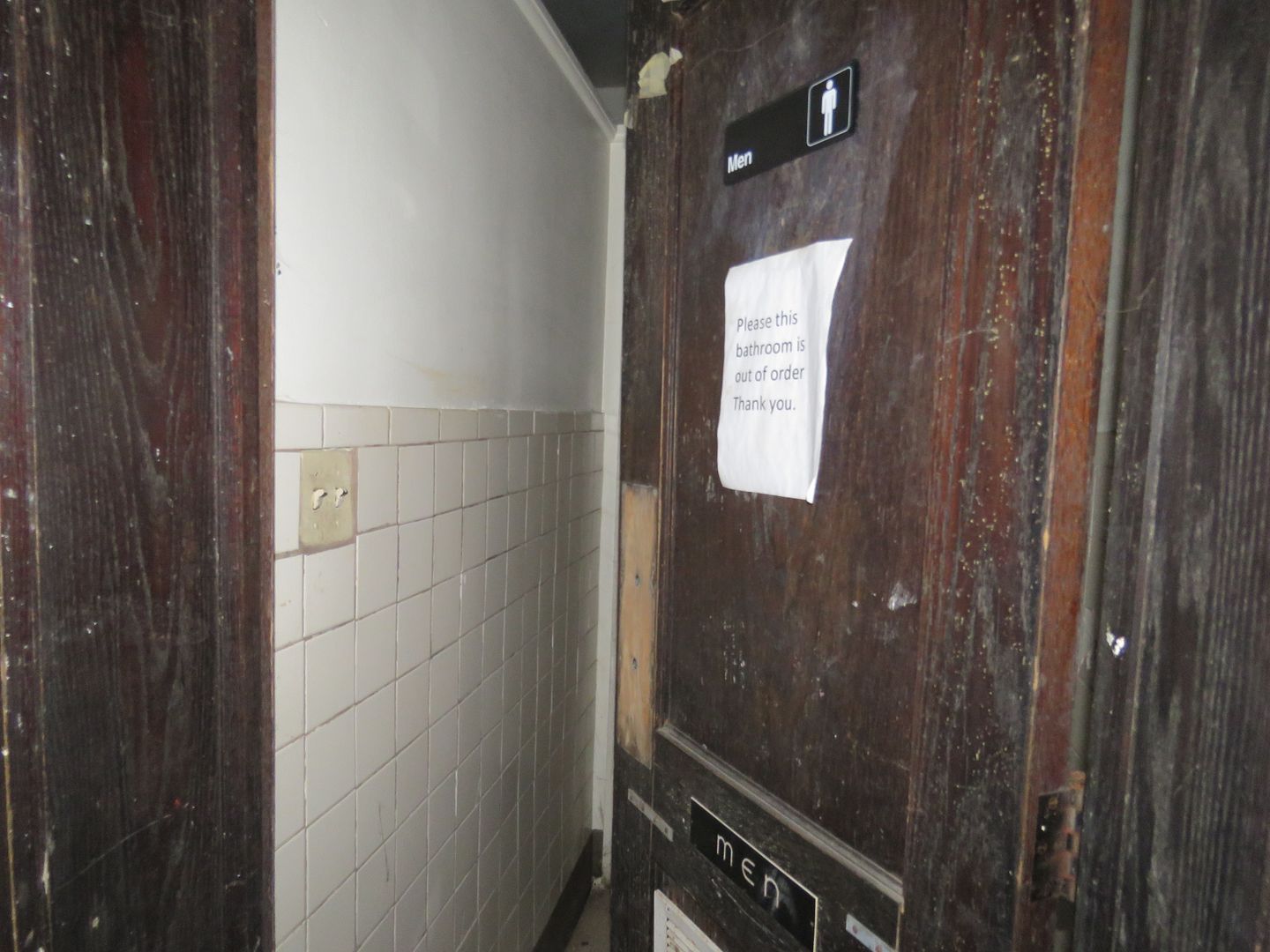 the kitchen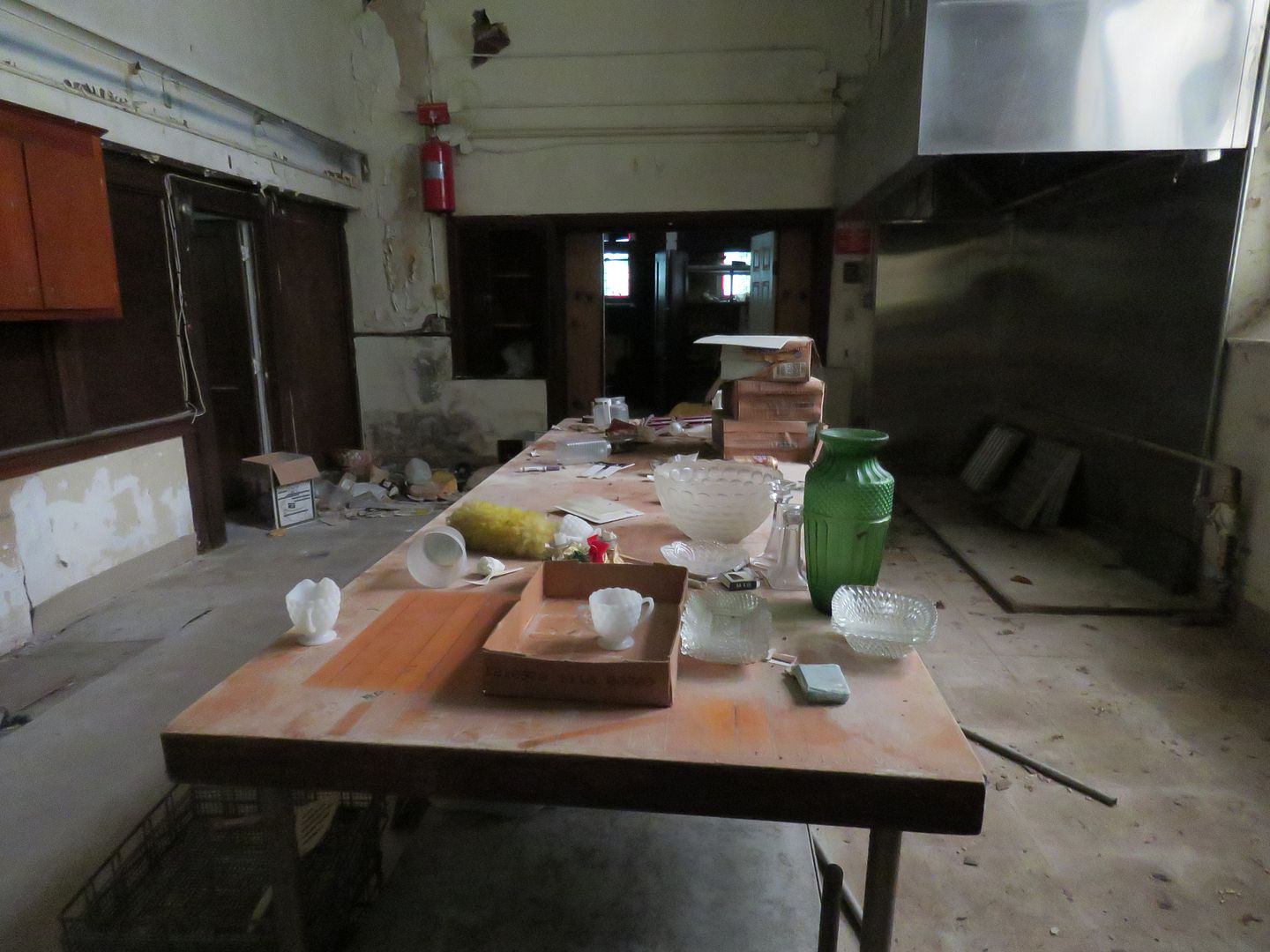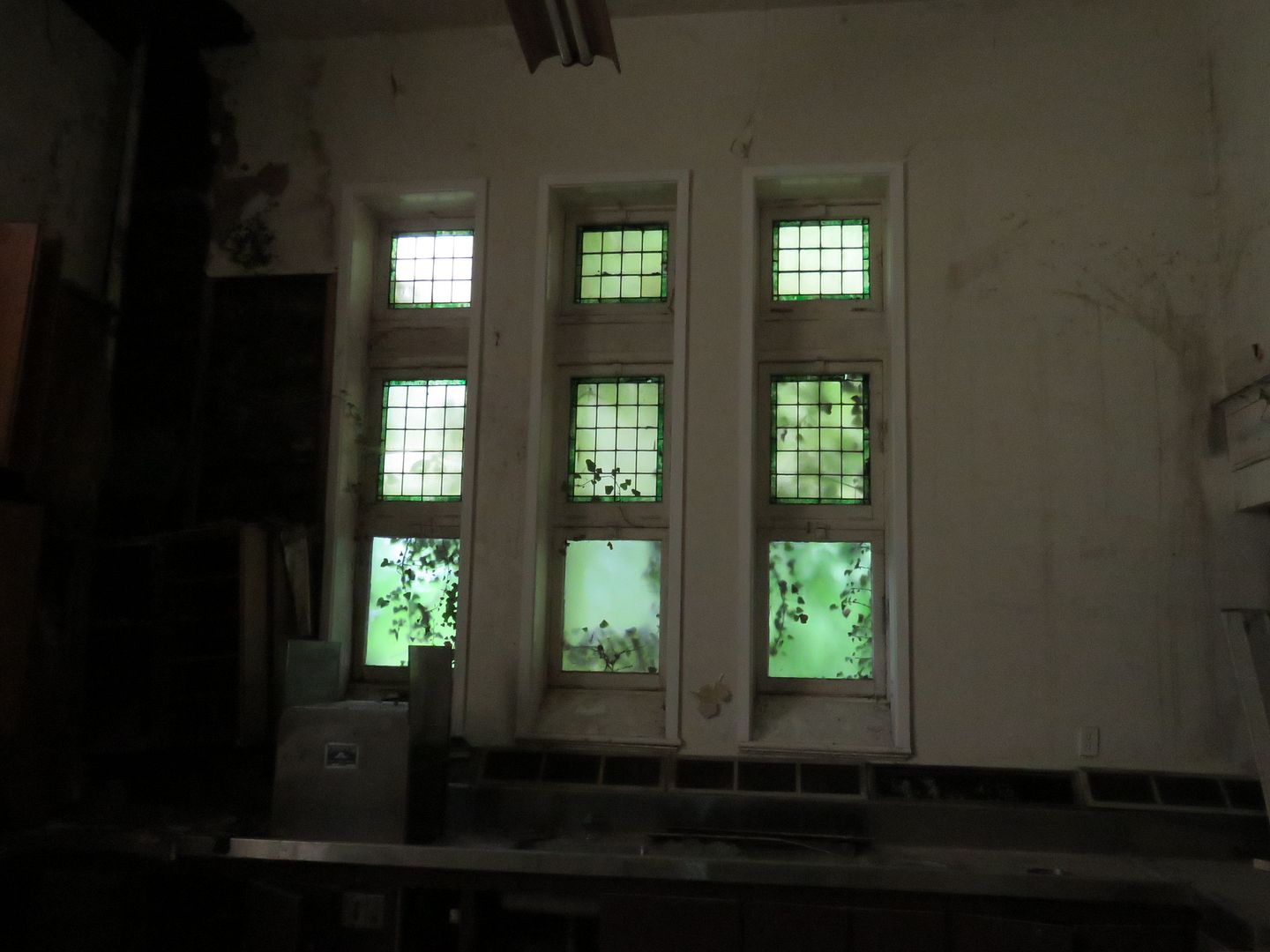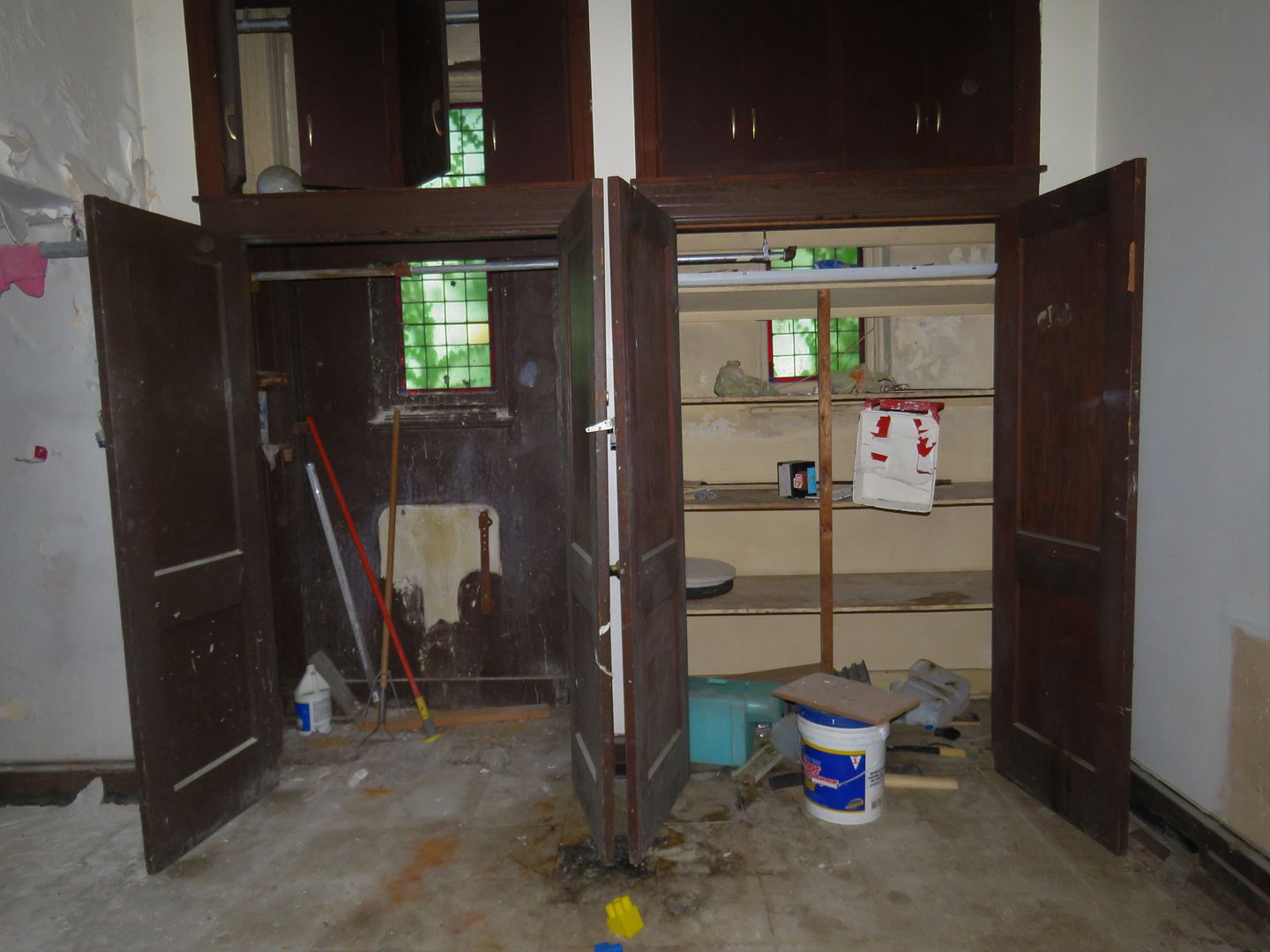 the long dark hallway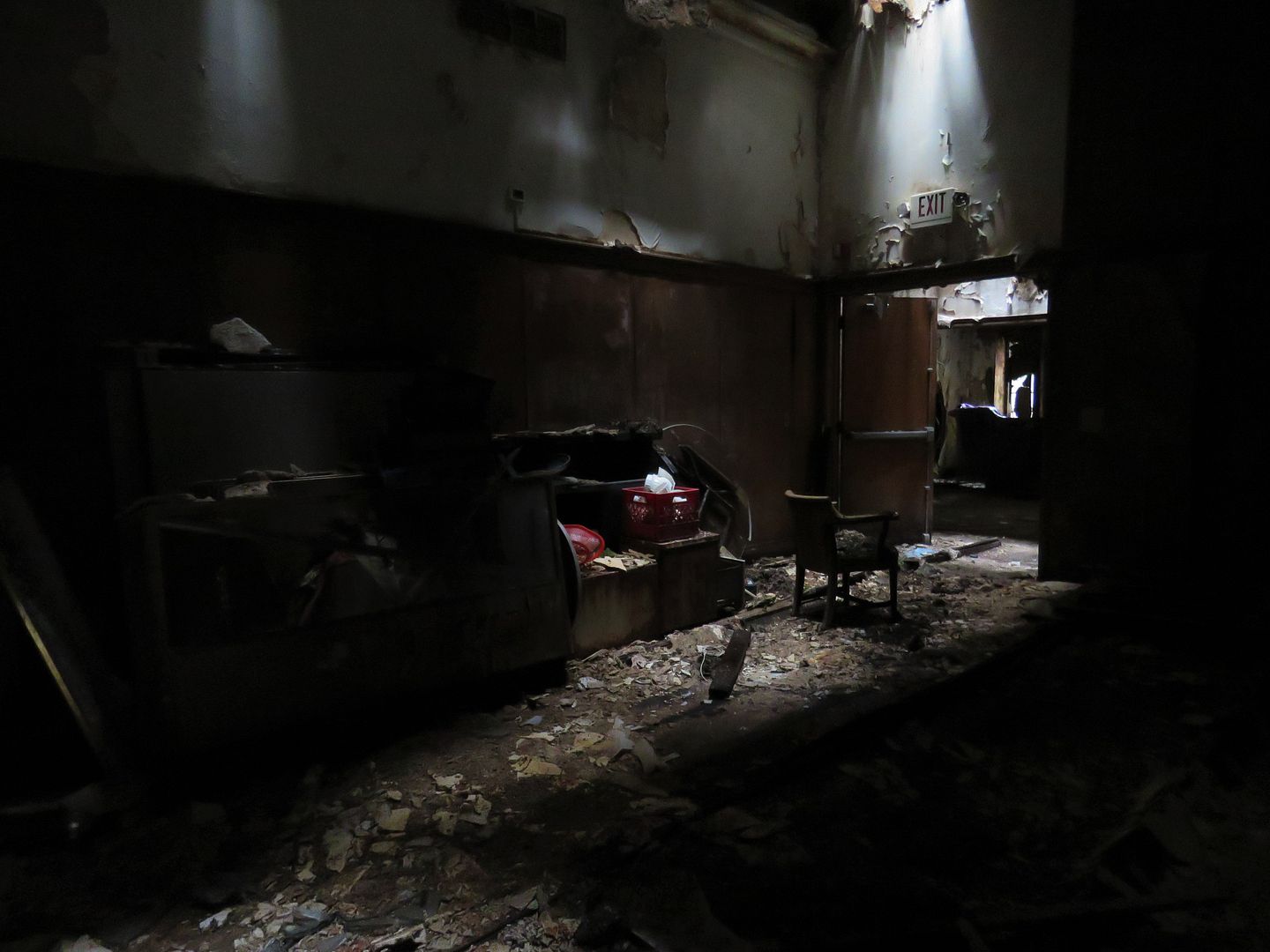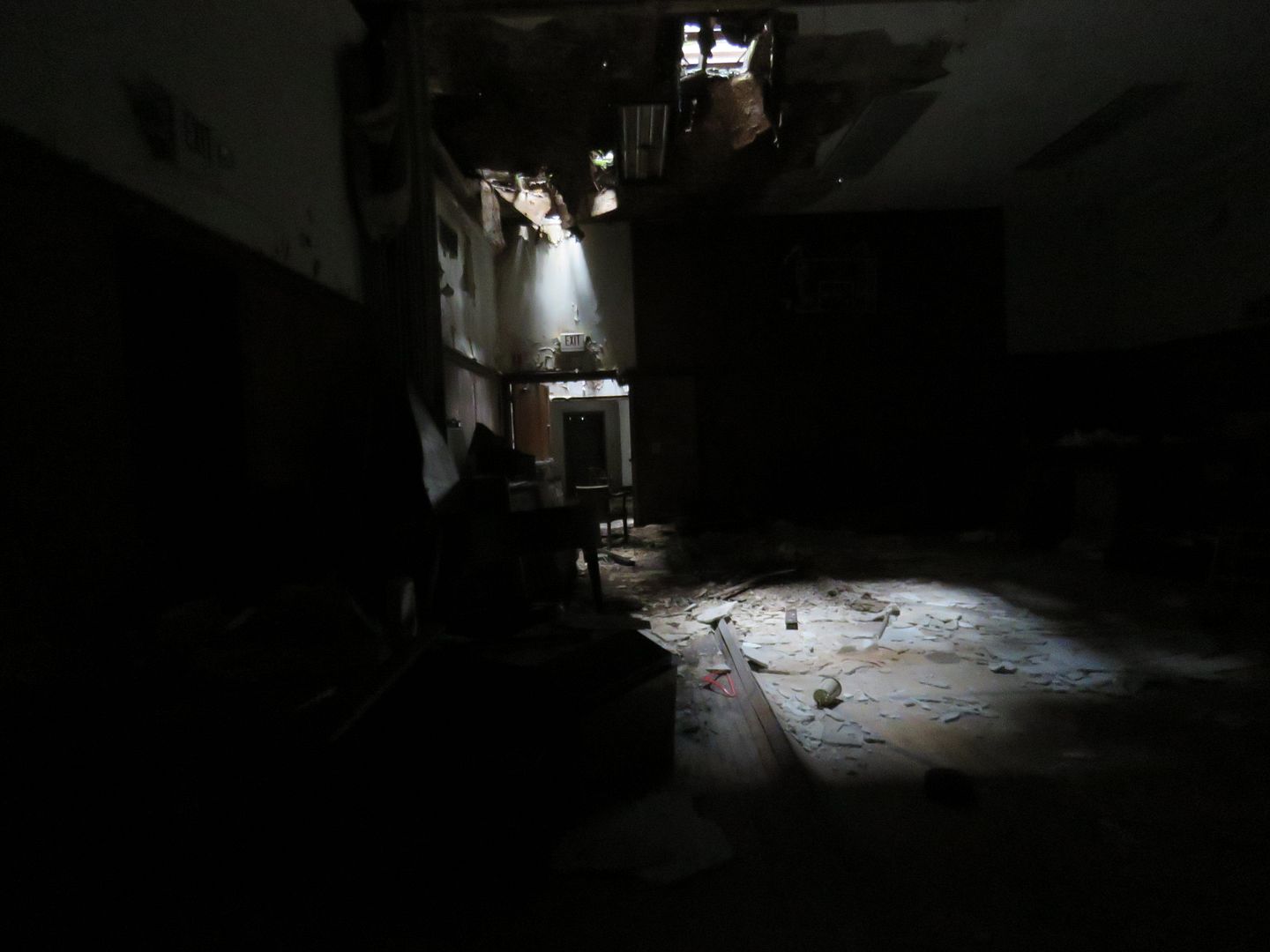 where the ghostly footsteps came from
the very dark basement..
this looks like a coal ramp from days gone by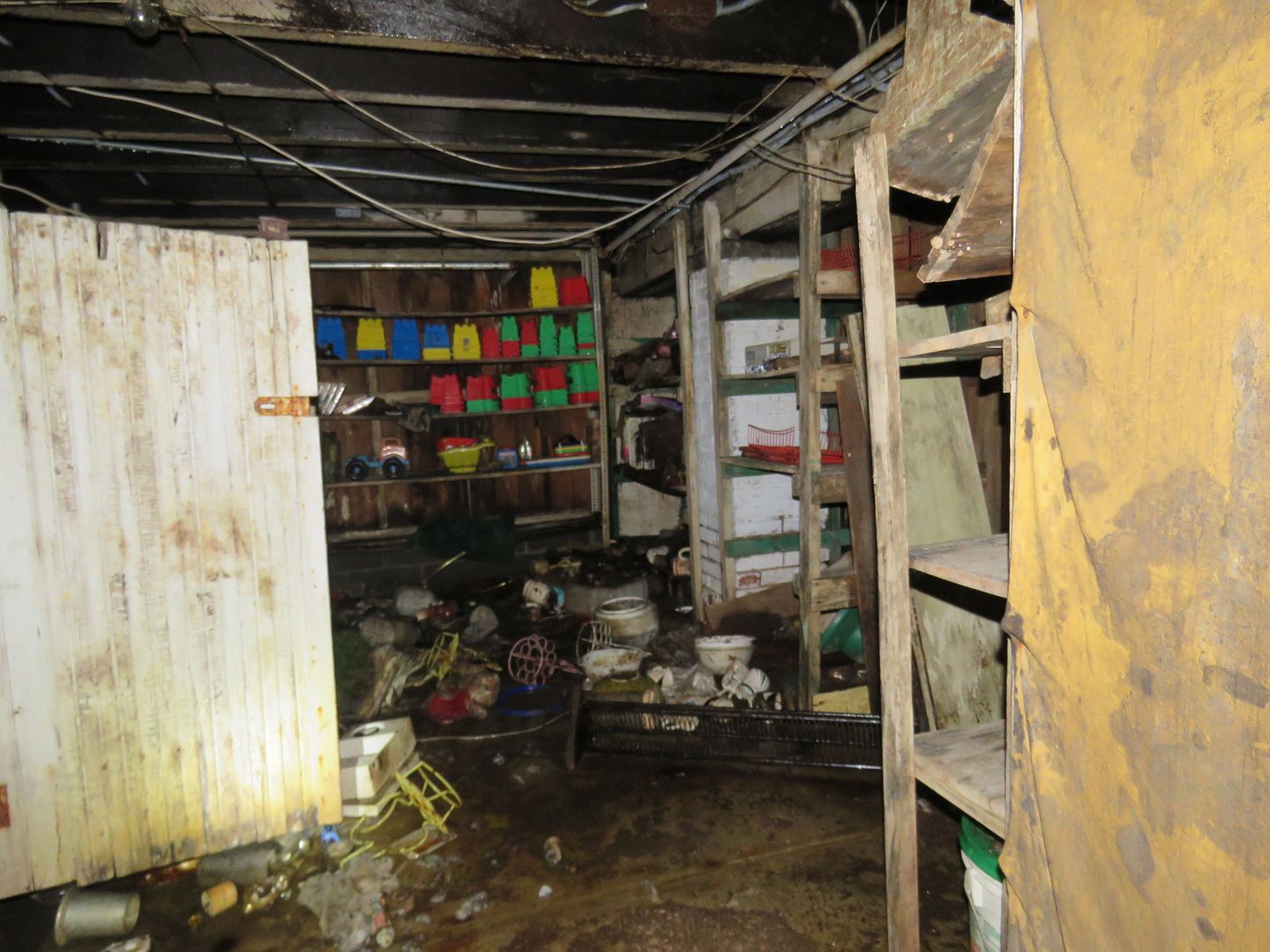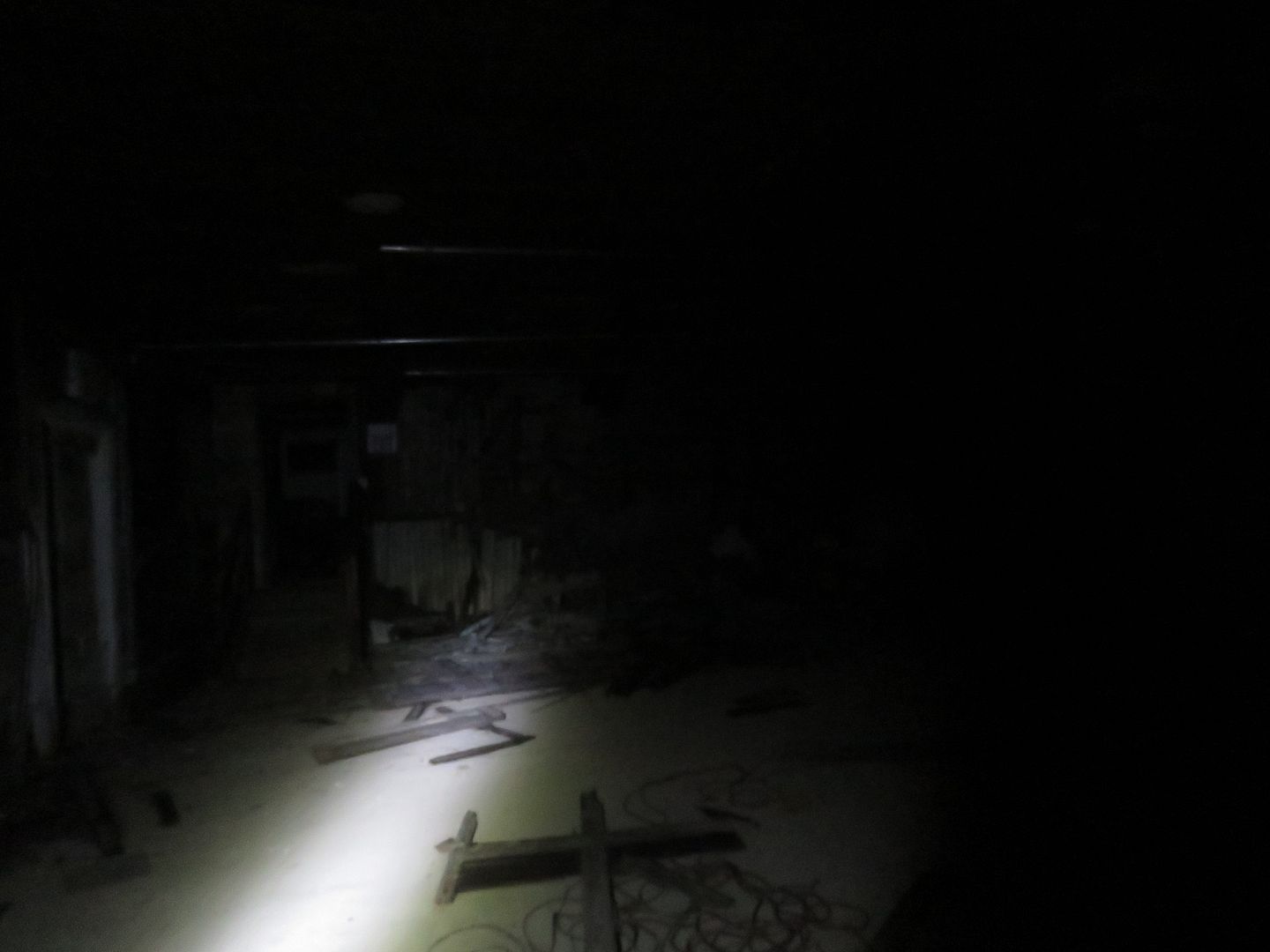 what it looked like without the flash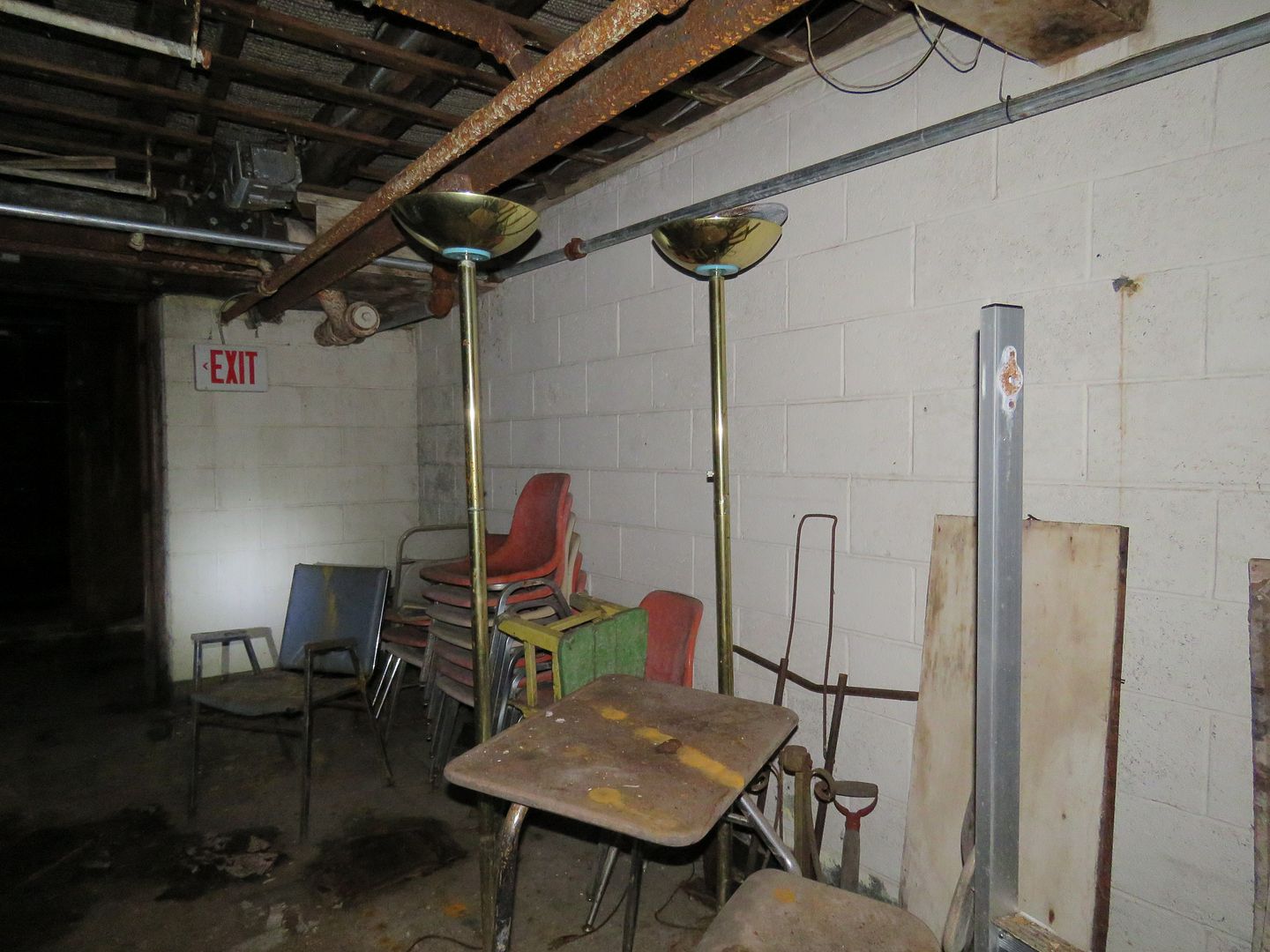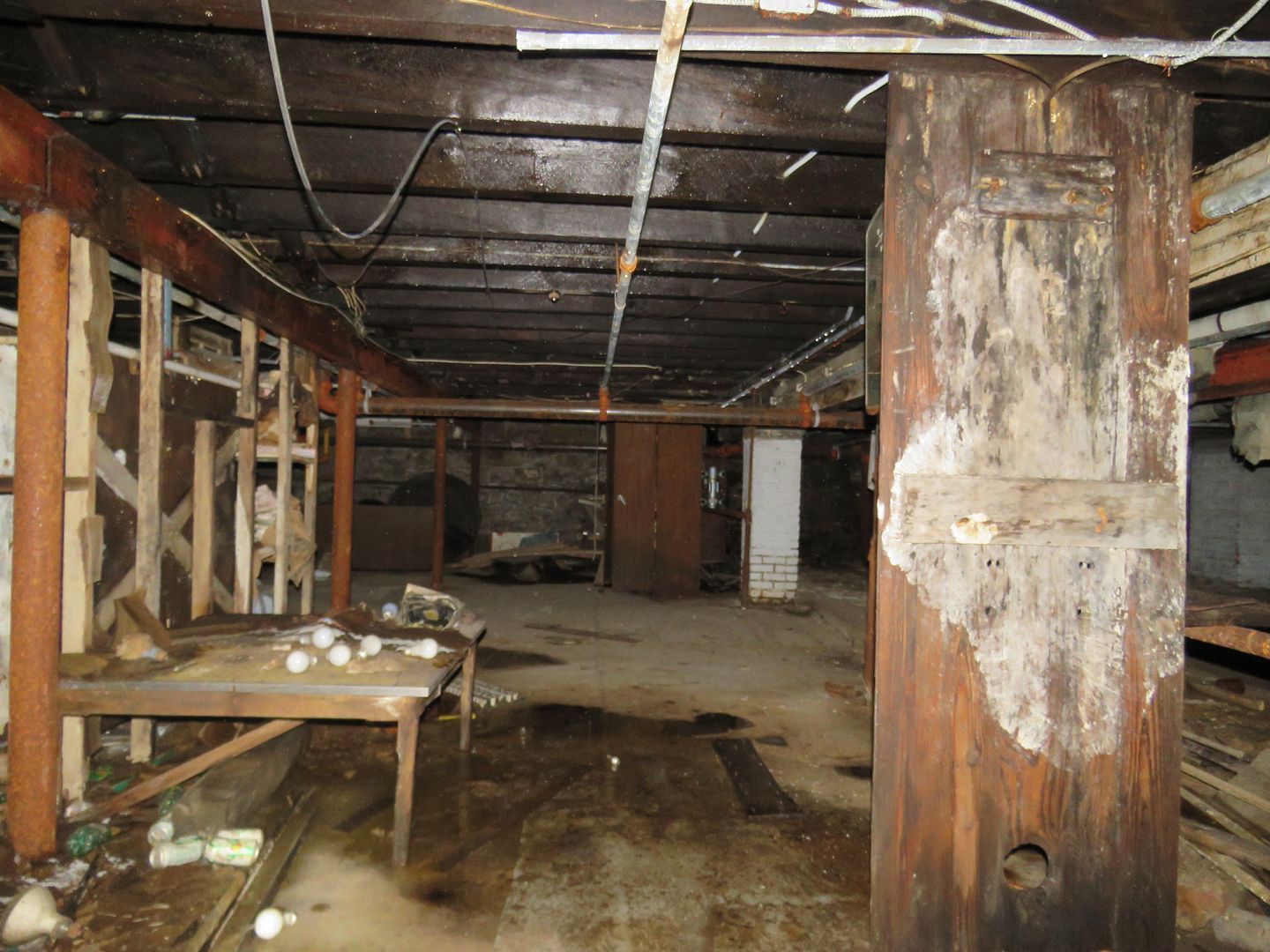 this is weird..its a stone walkway in the basement....With dirt sections inbetween....this looks like a graveyard under the church
the gravestones might have sunk or been moved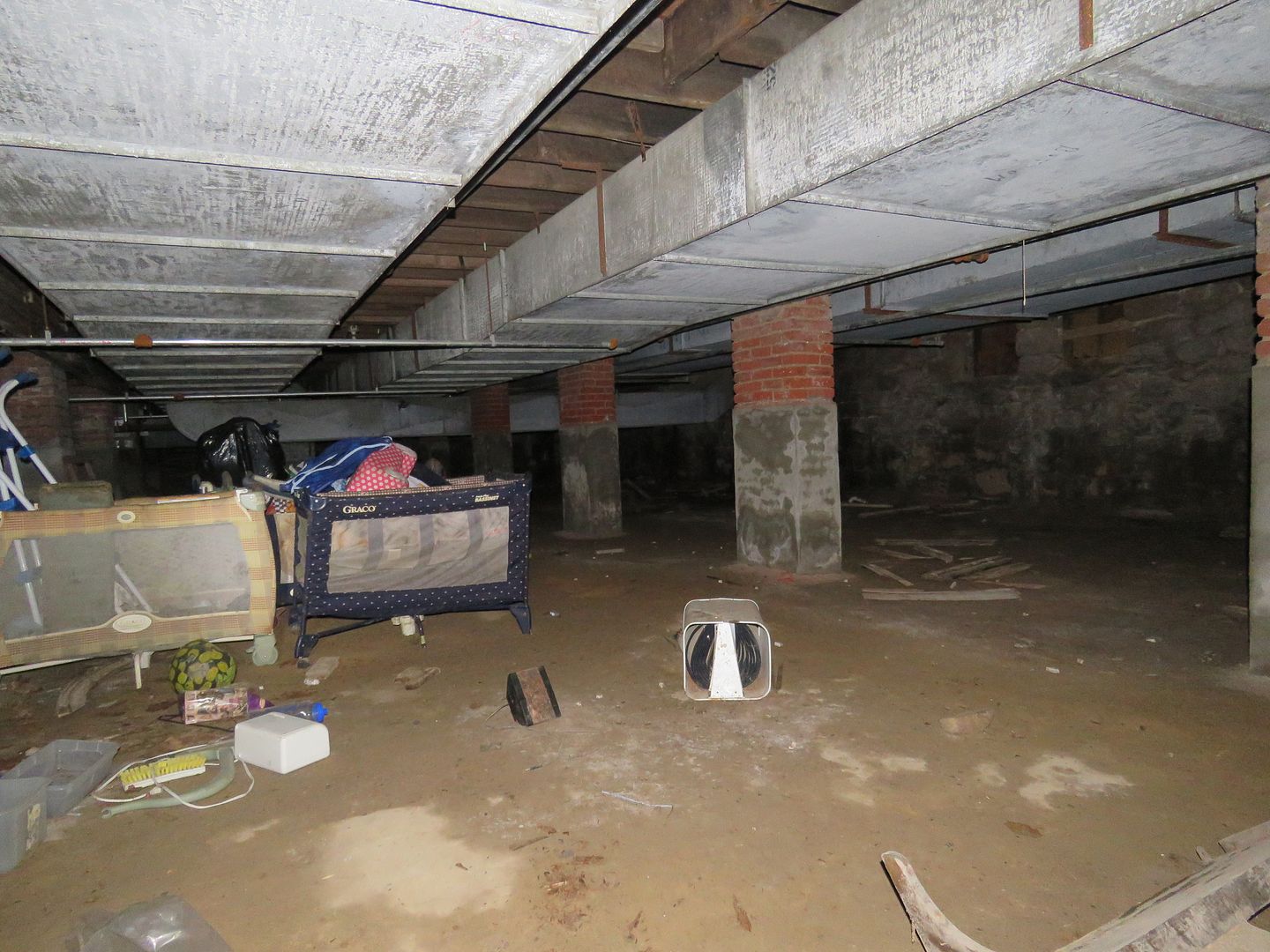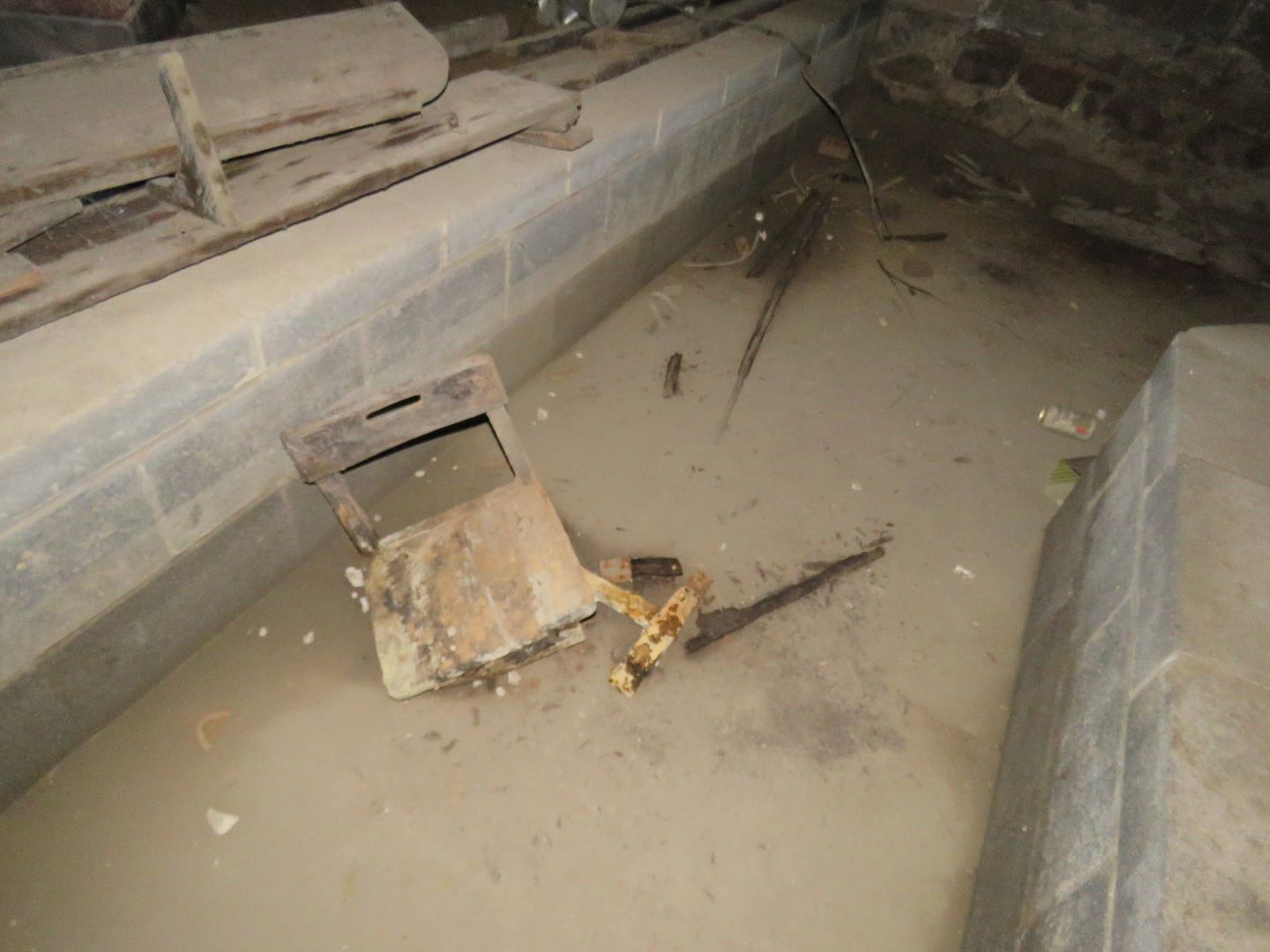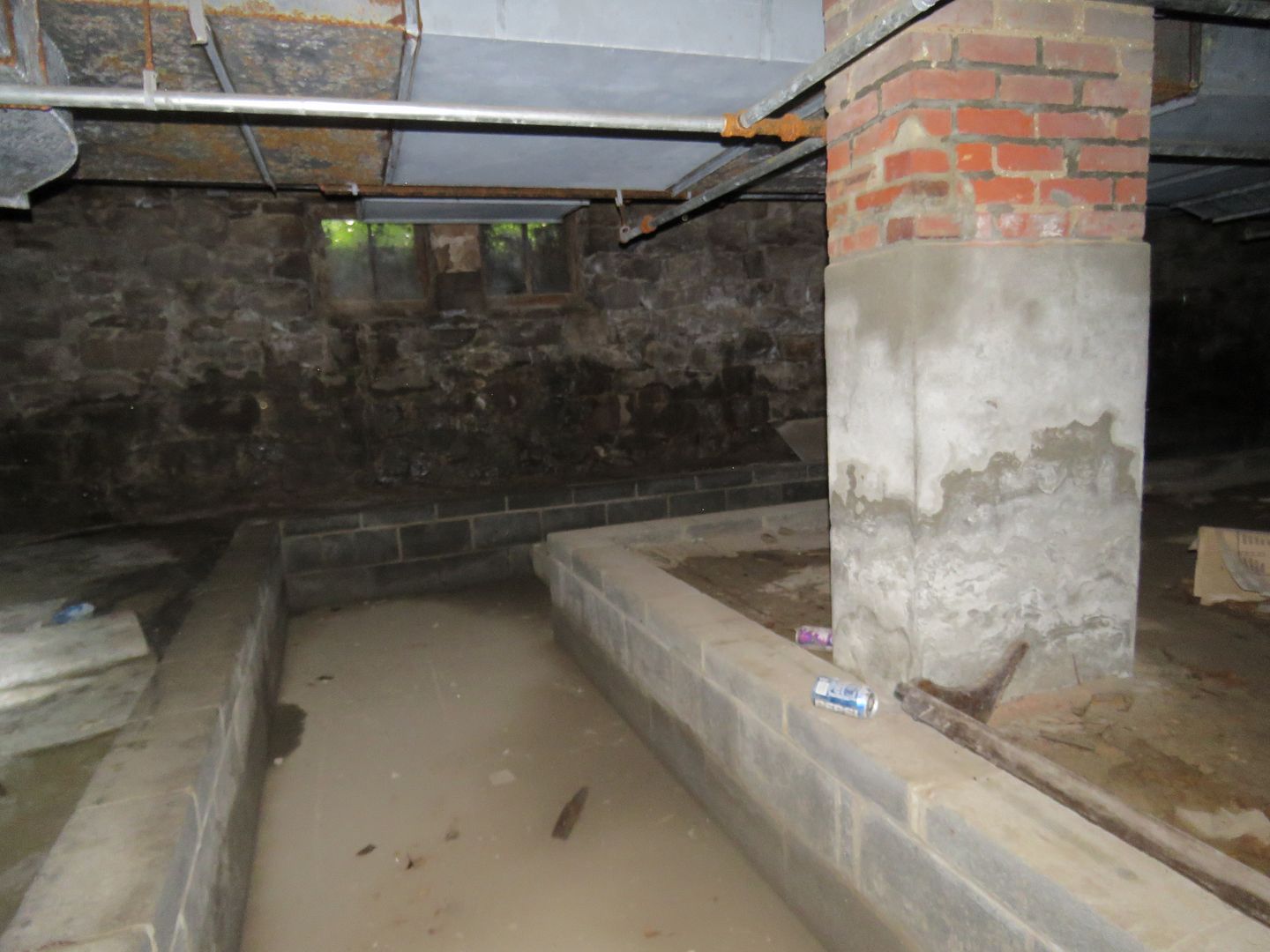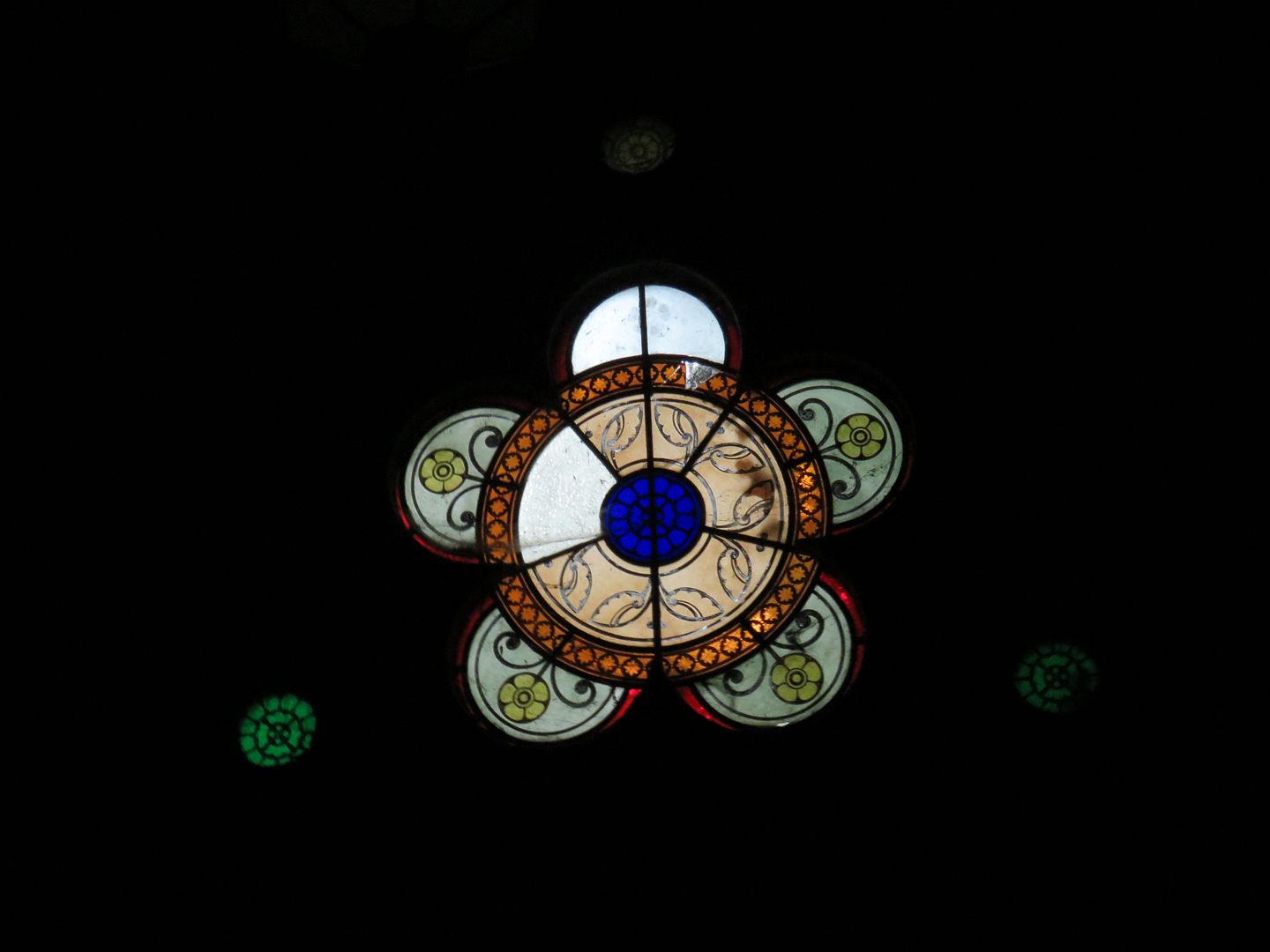 It leads back into the chapel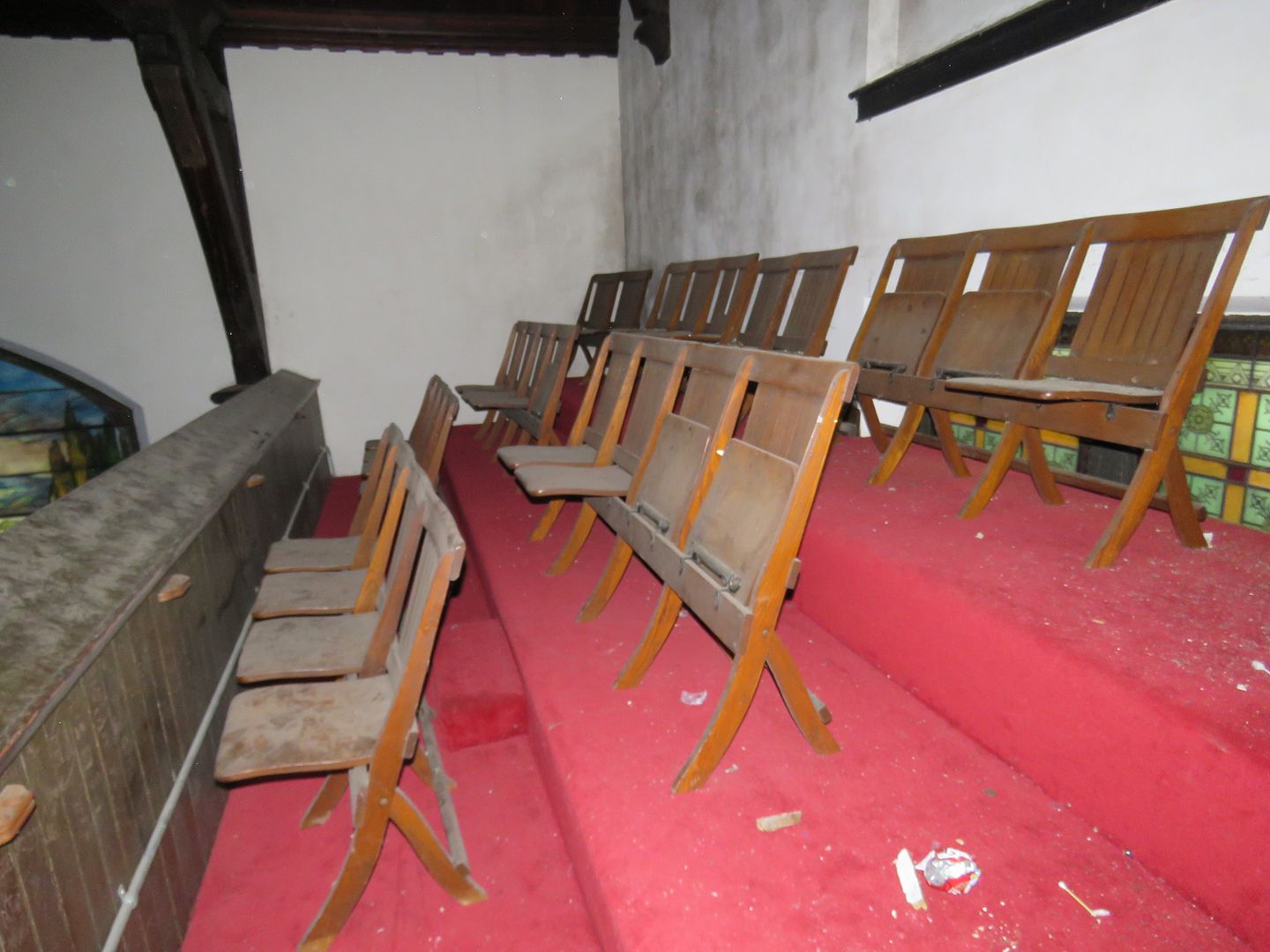 Chior loft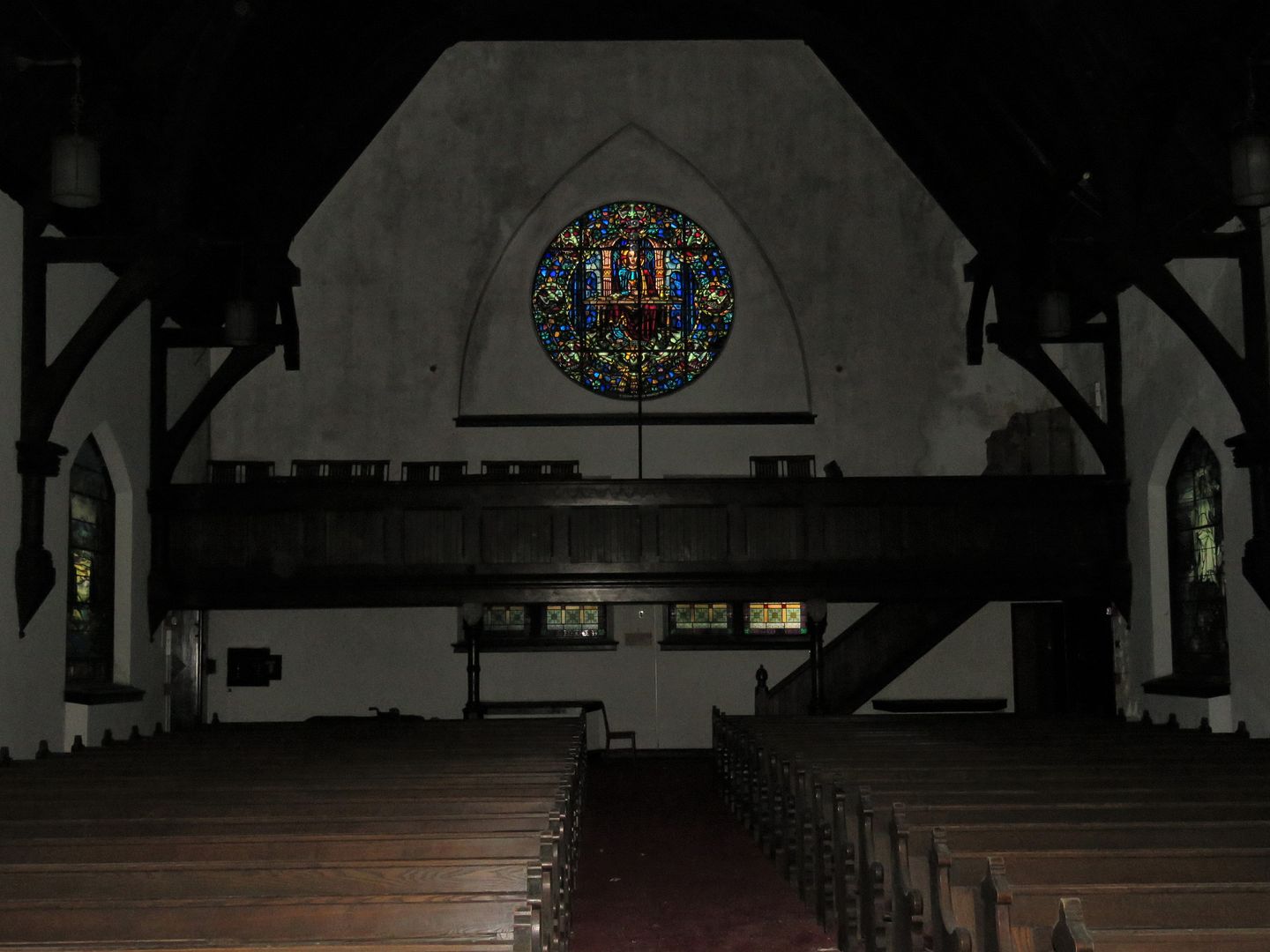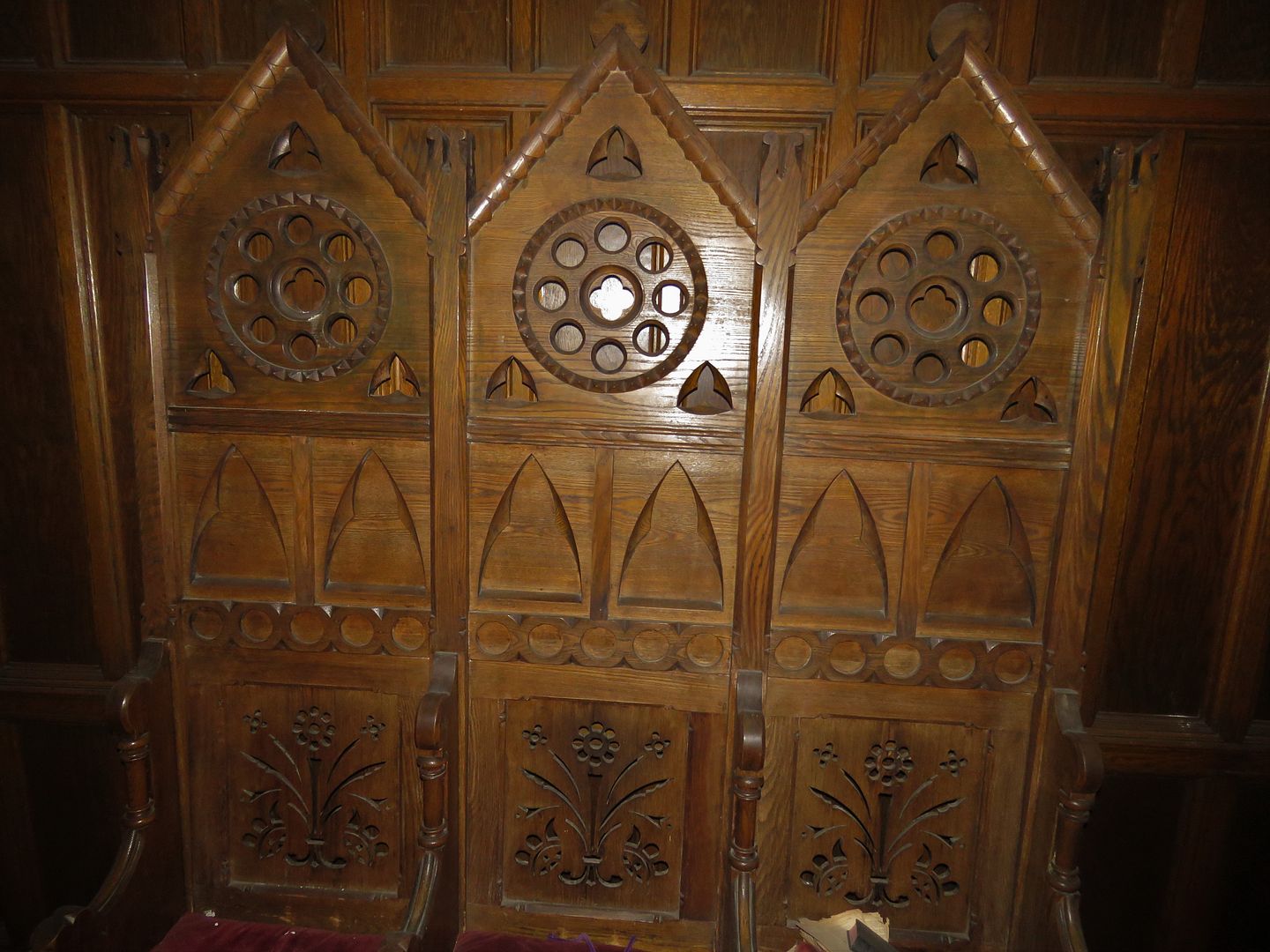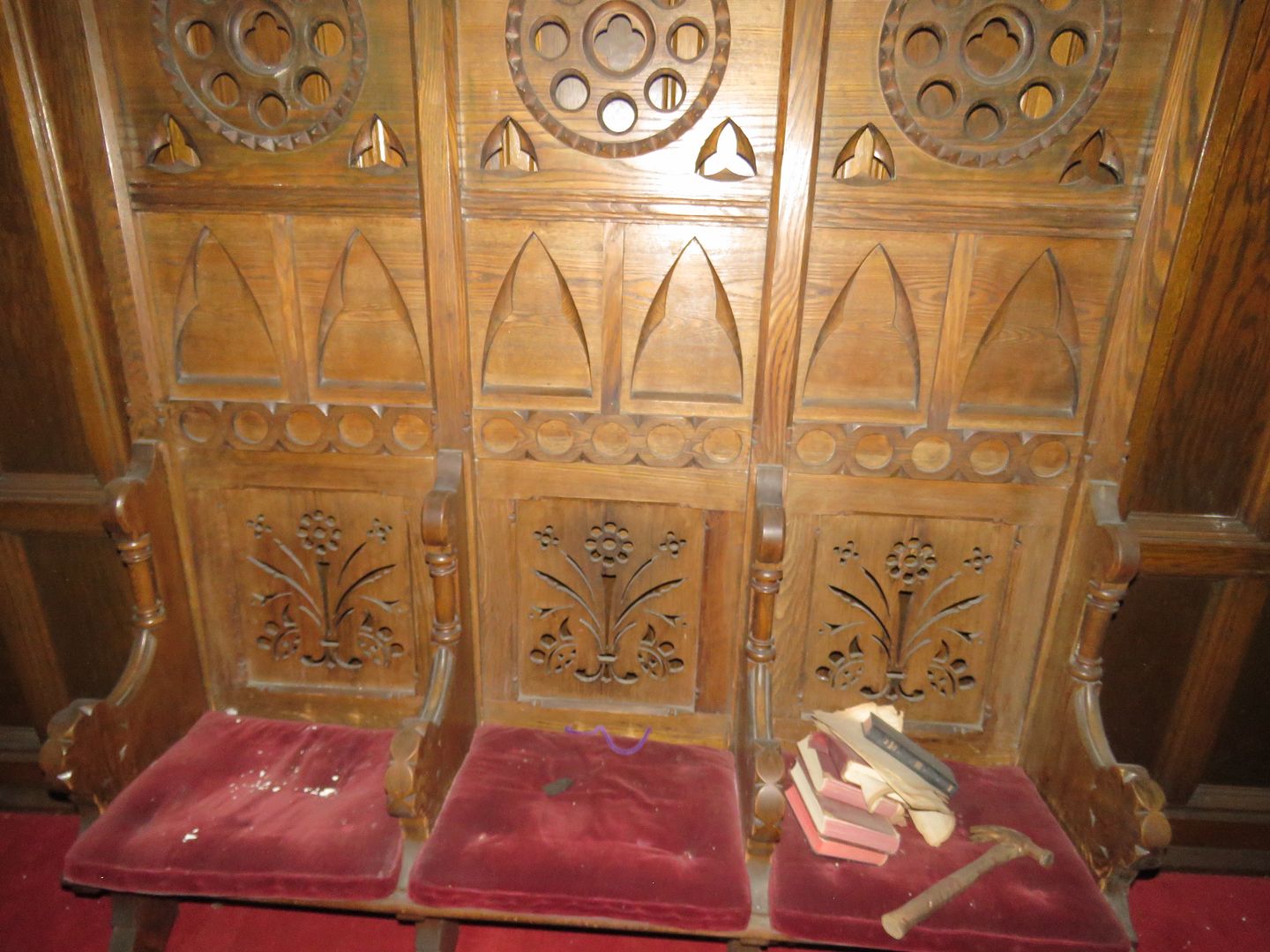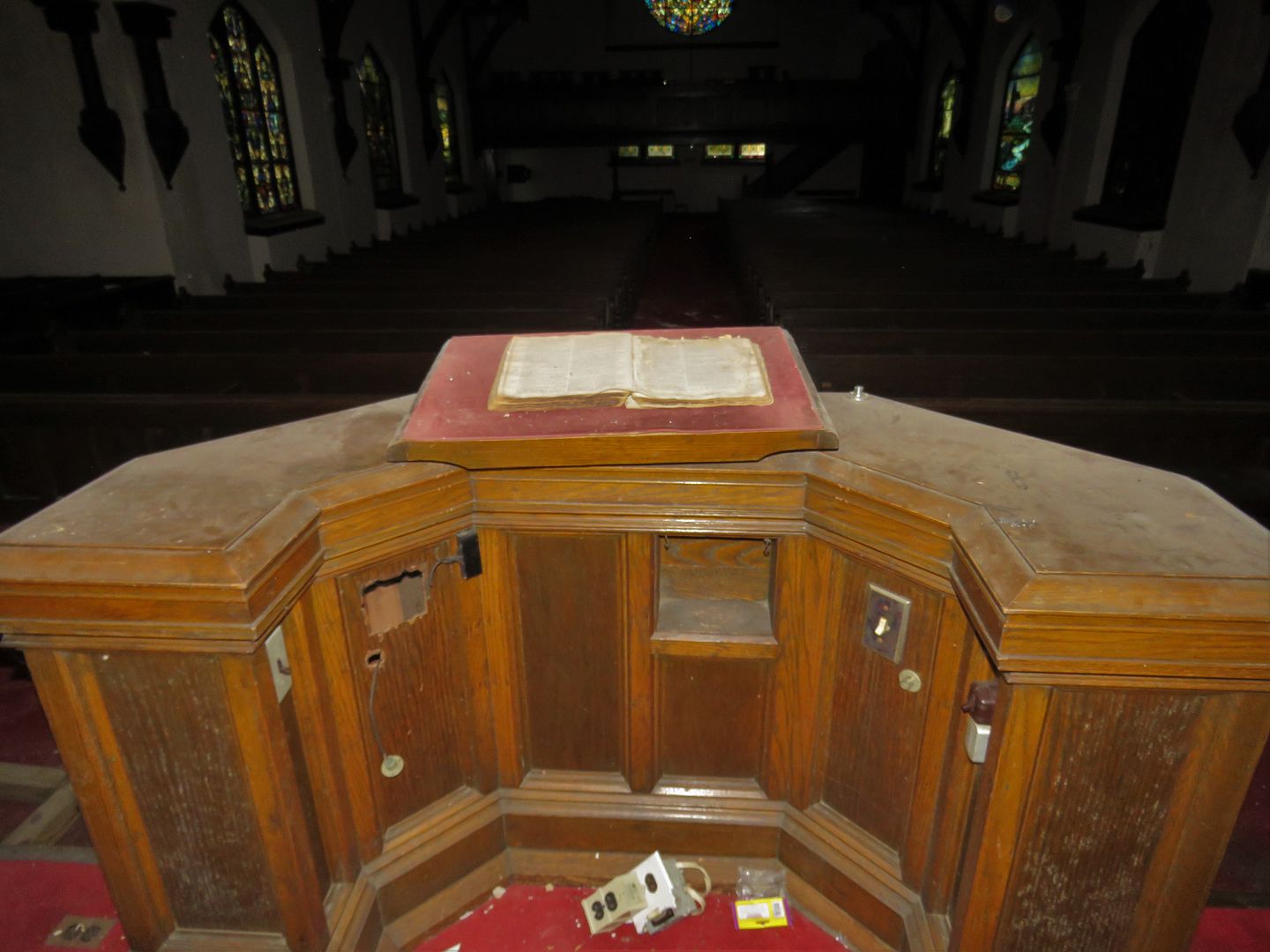 the book of ester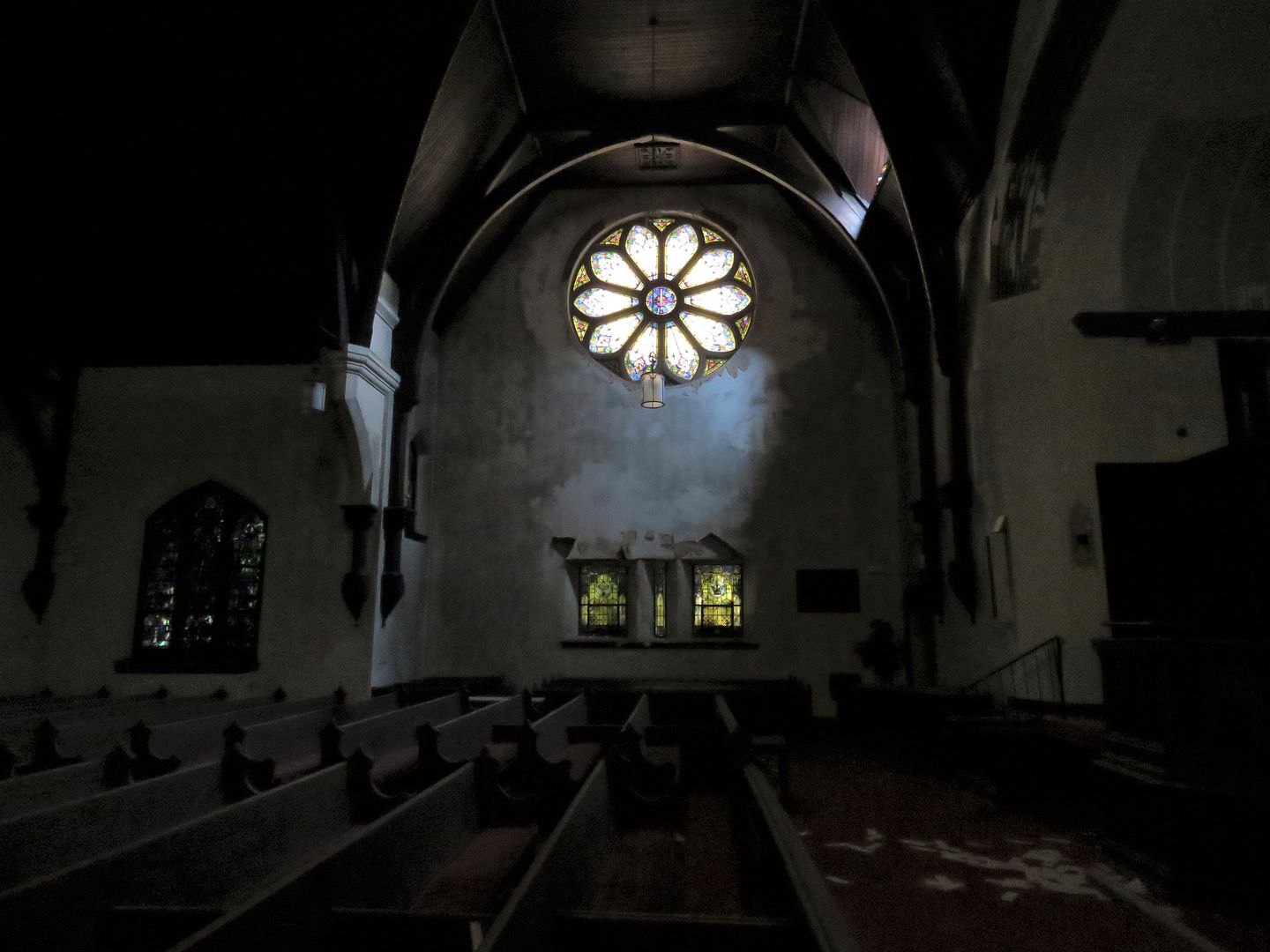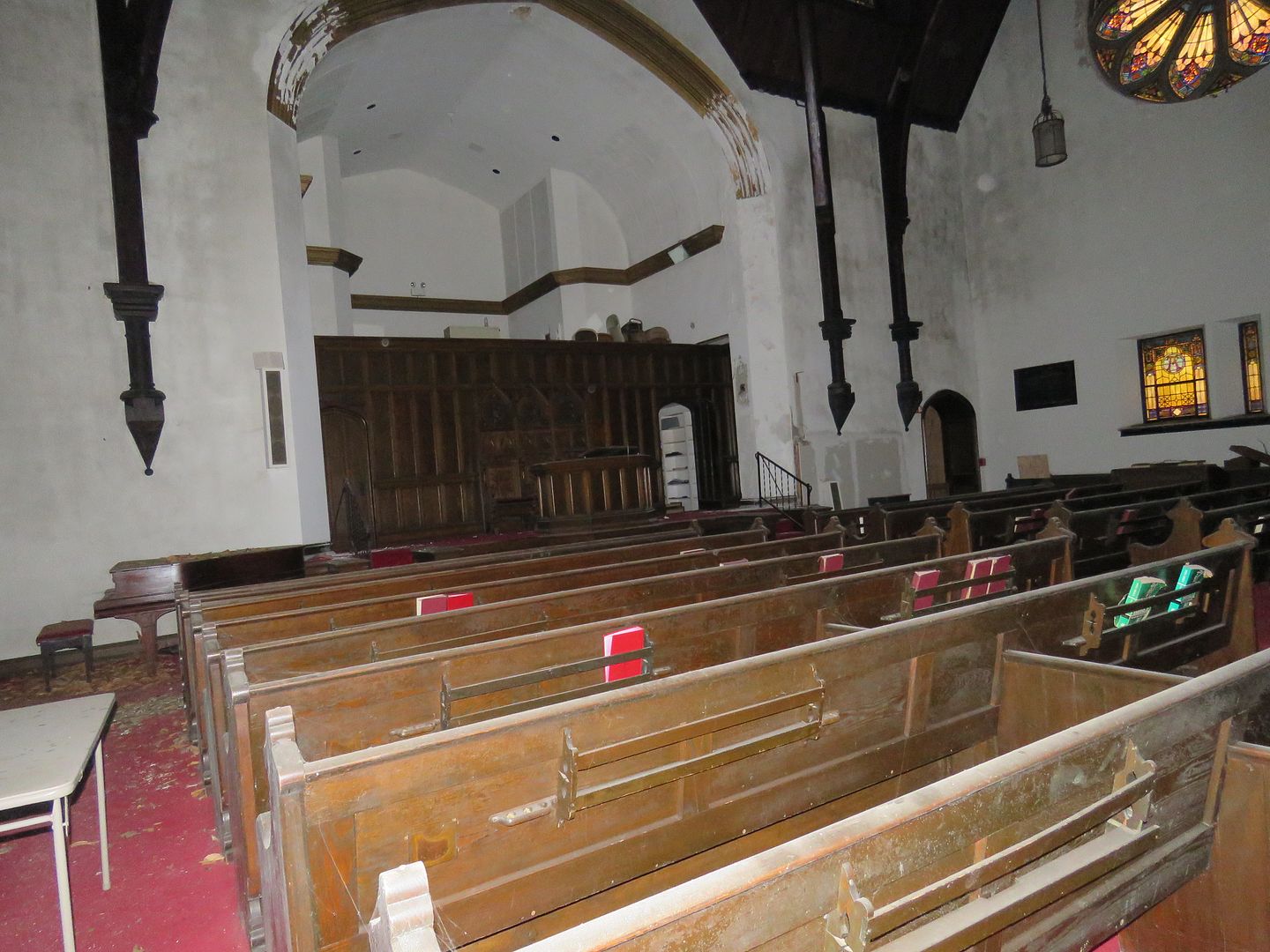 My final post of 2016...Theres a bunch of ghostly voices here...but the footsteps are the best evidence..this rare treat of an old church is a good way to end thi year...