My Interest in this old abandon 70's mall was for the old movie theater that I went to as a child,Years after it closed a bradlees opened up and then quickly closed.When I explored this place I found holes in walls leading to where the movie theaters once were,So someone else went into looking for the theater as well...the theater is gone torn down for bradlees,but bradlees was very interesting.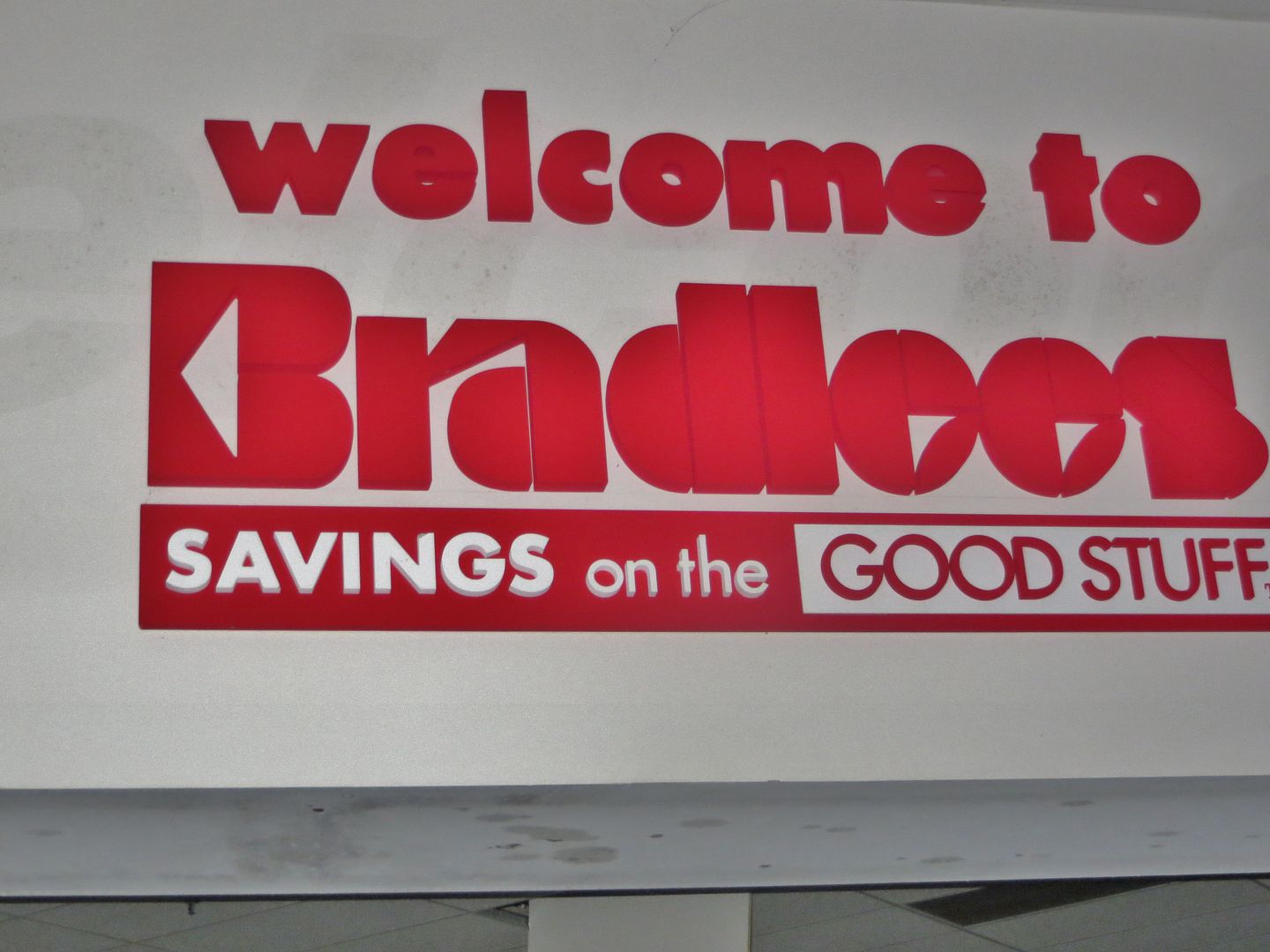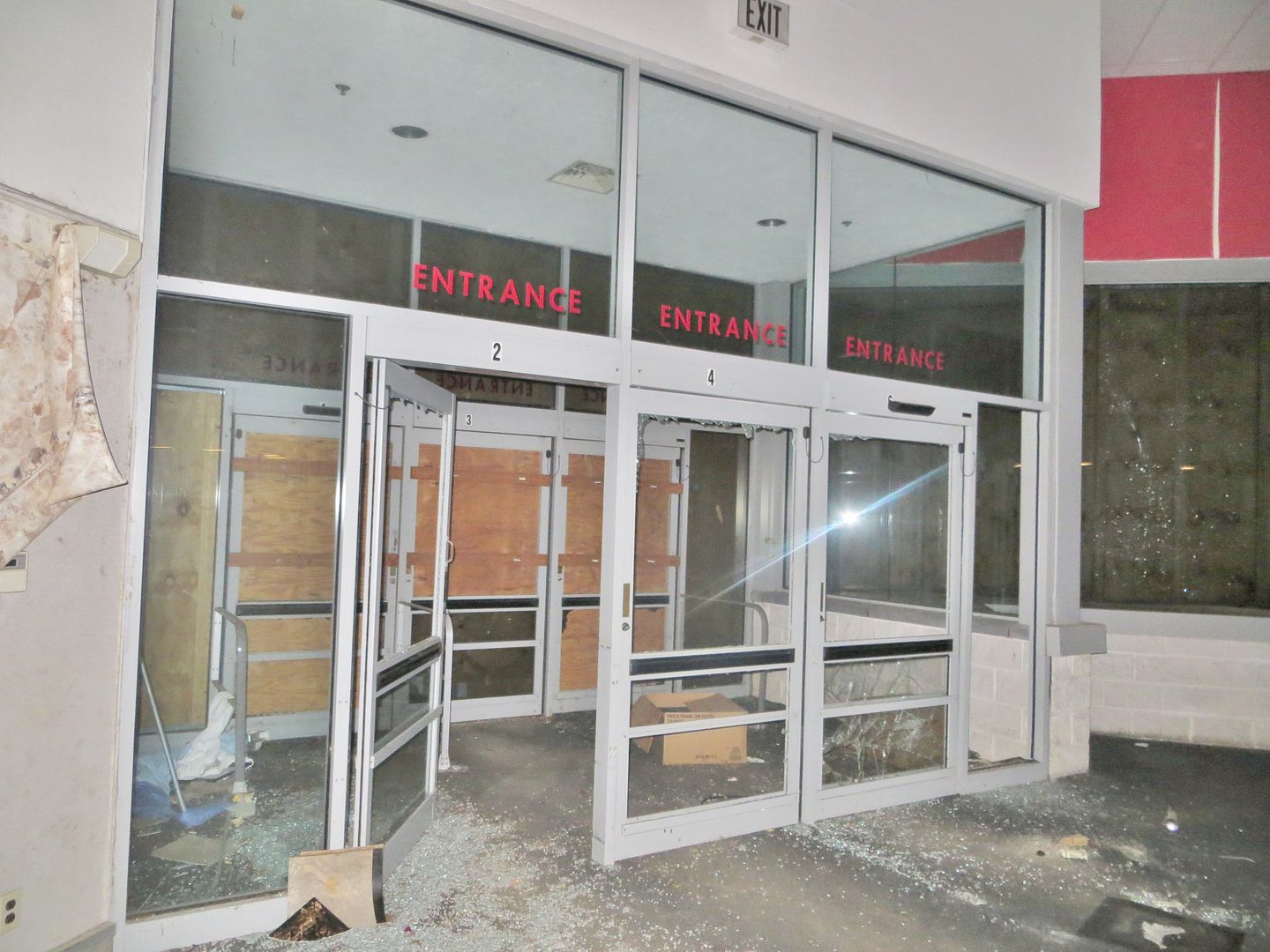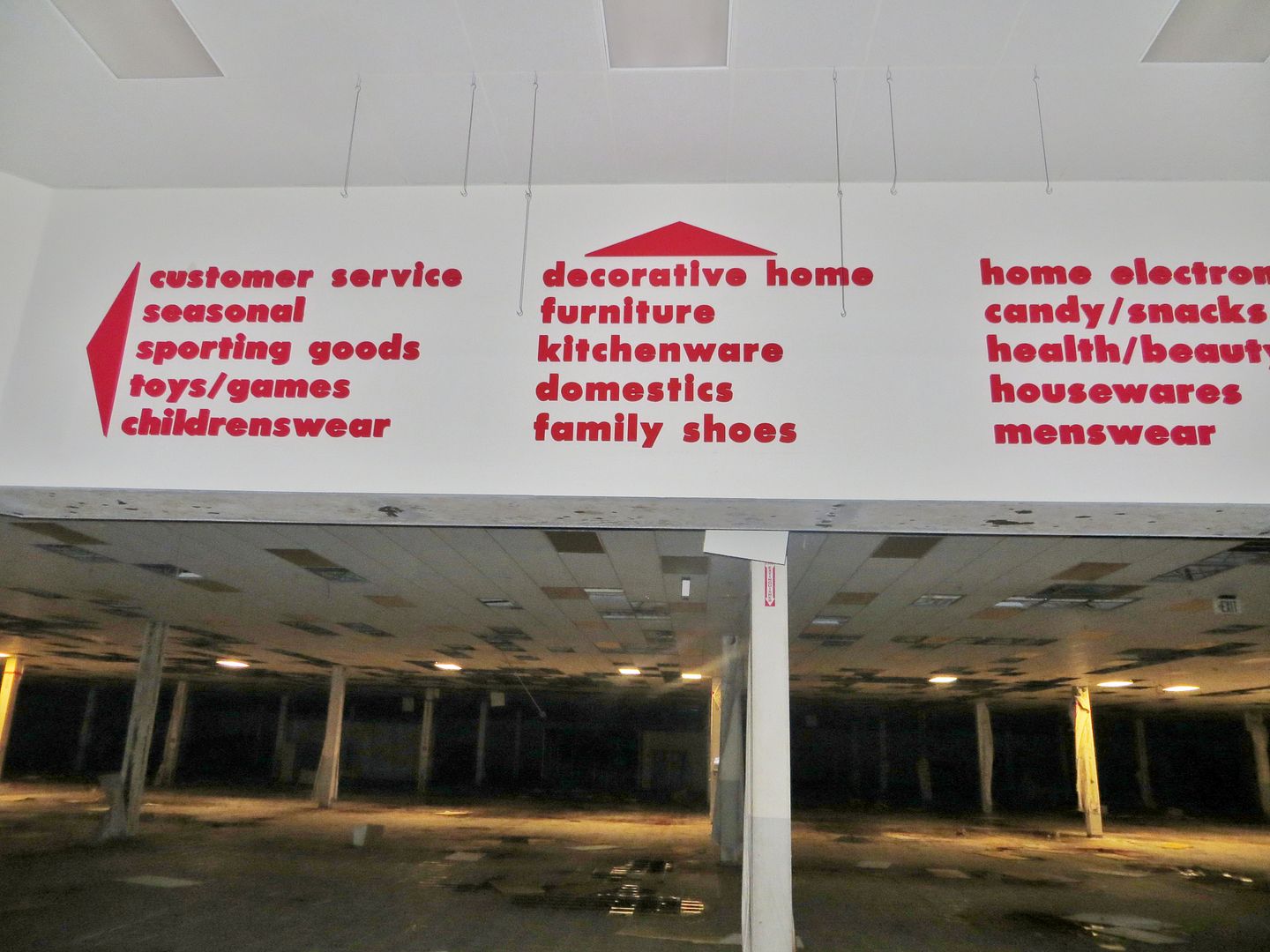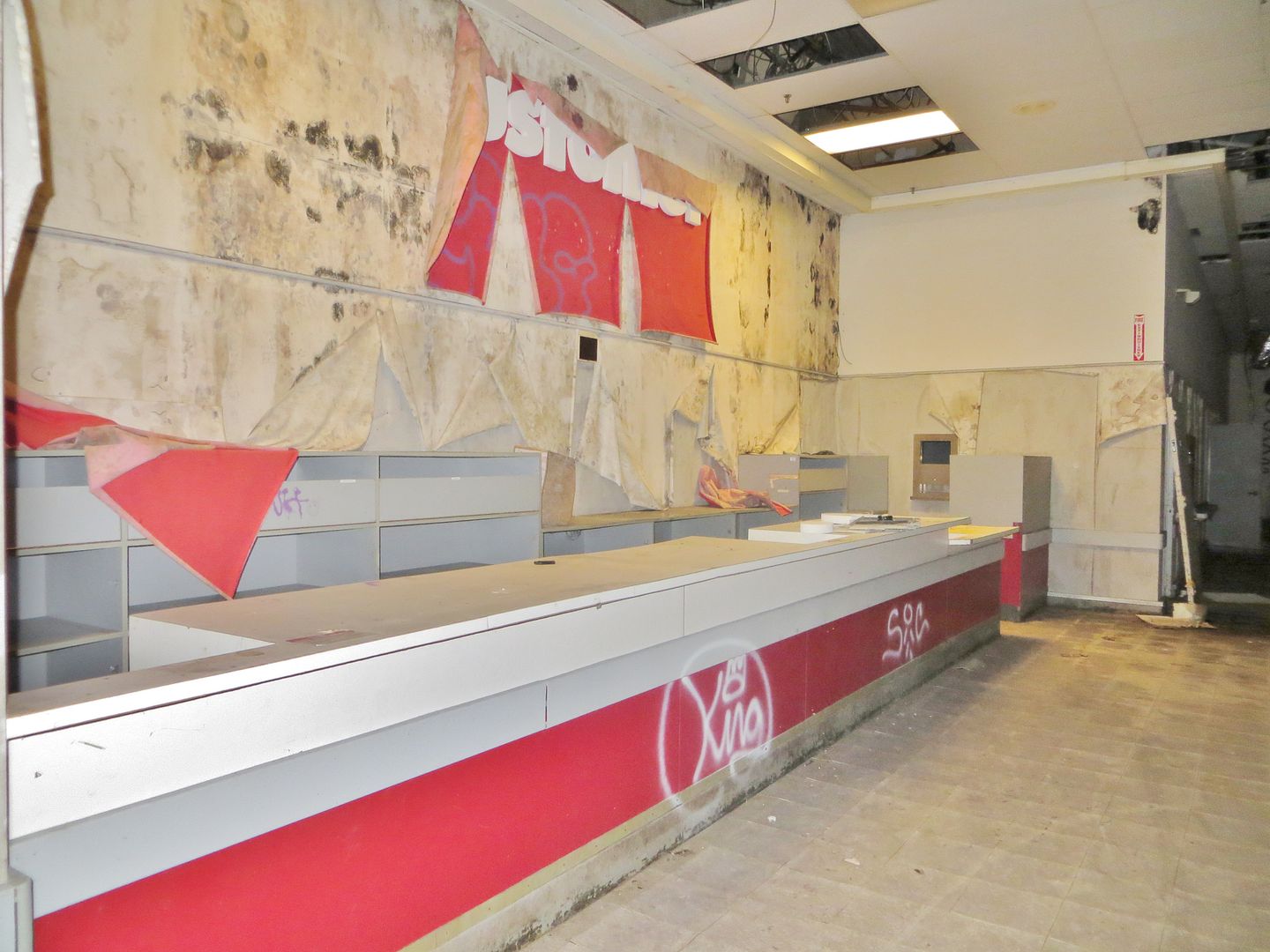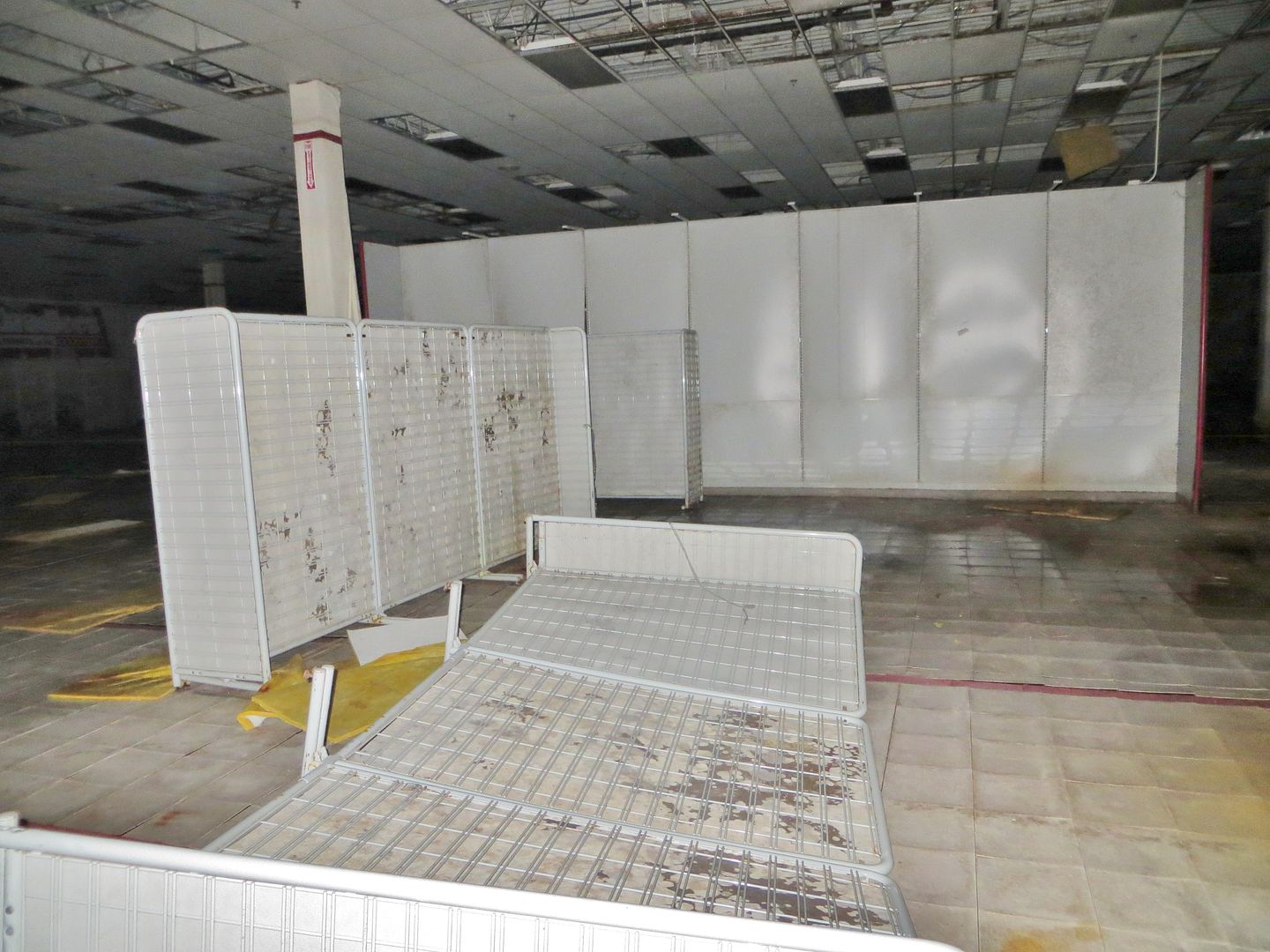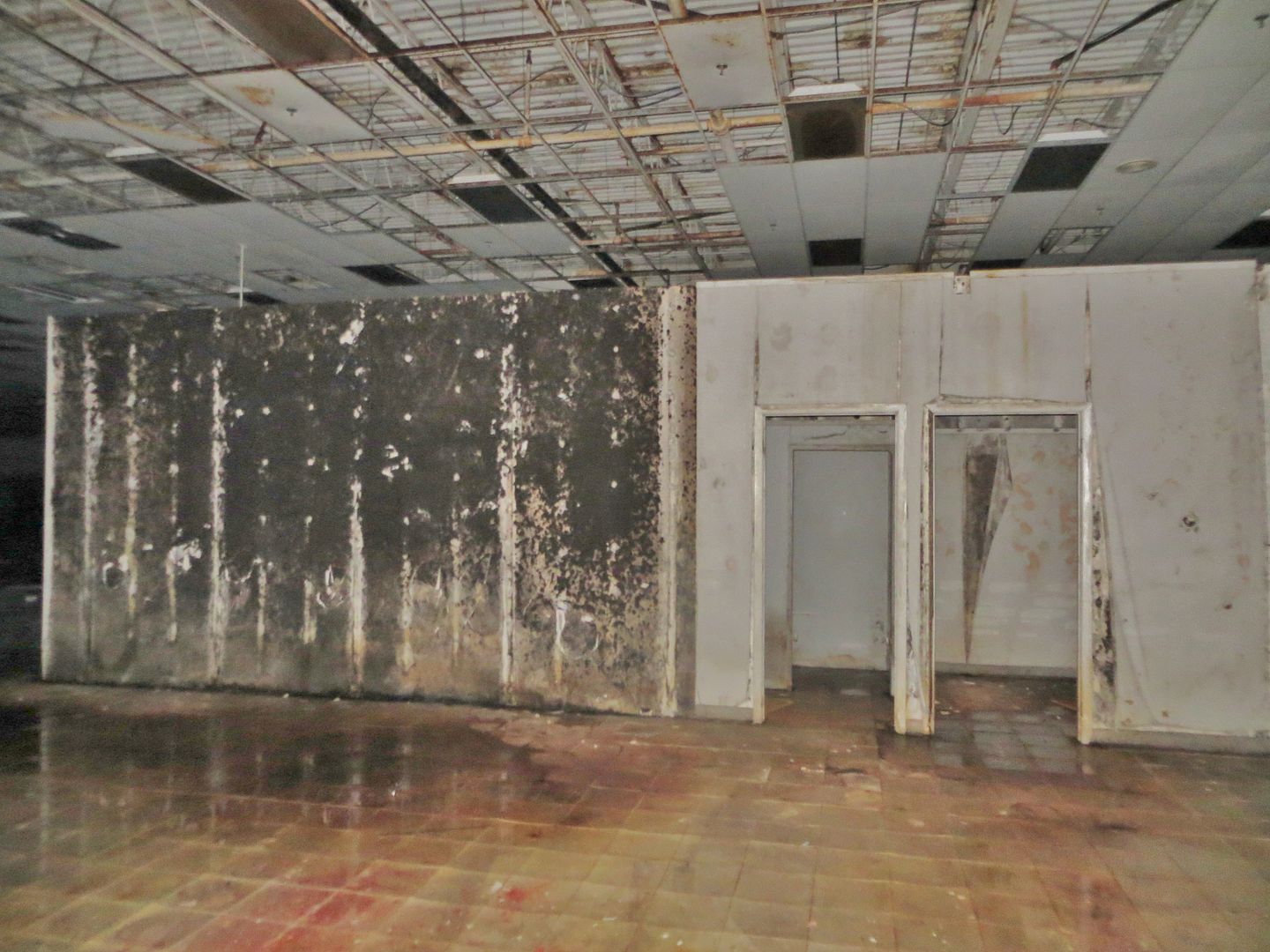 dressing rooms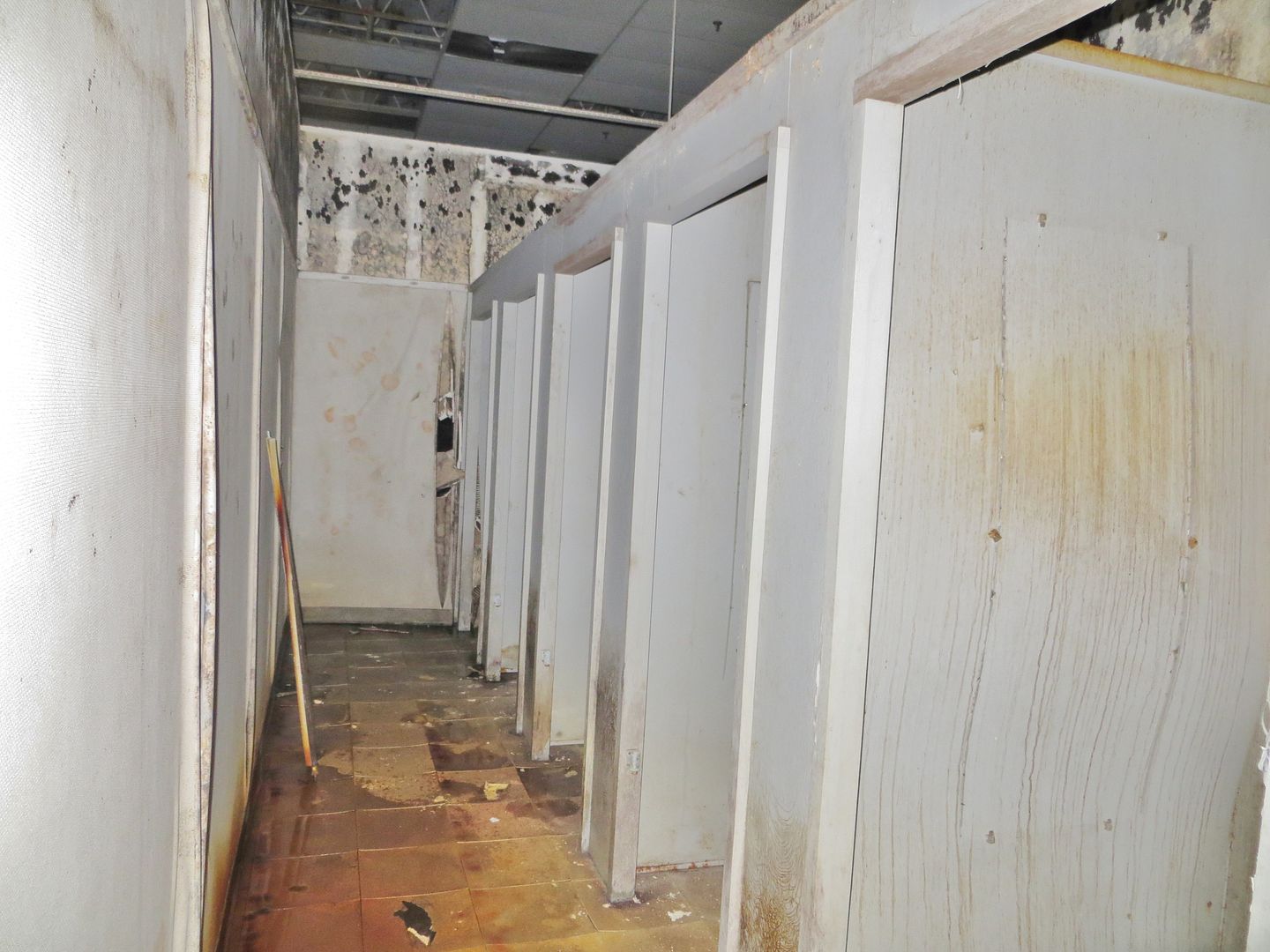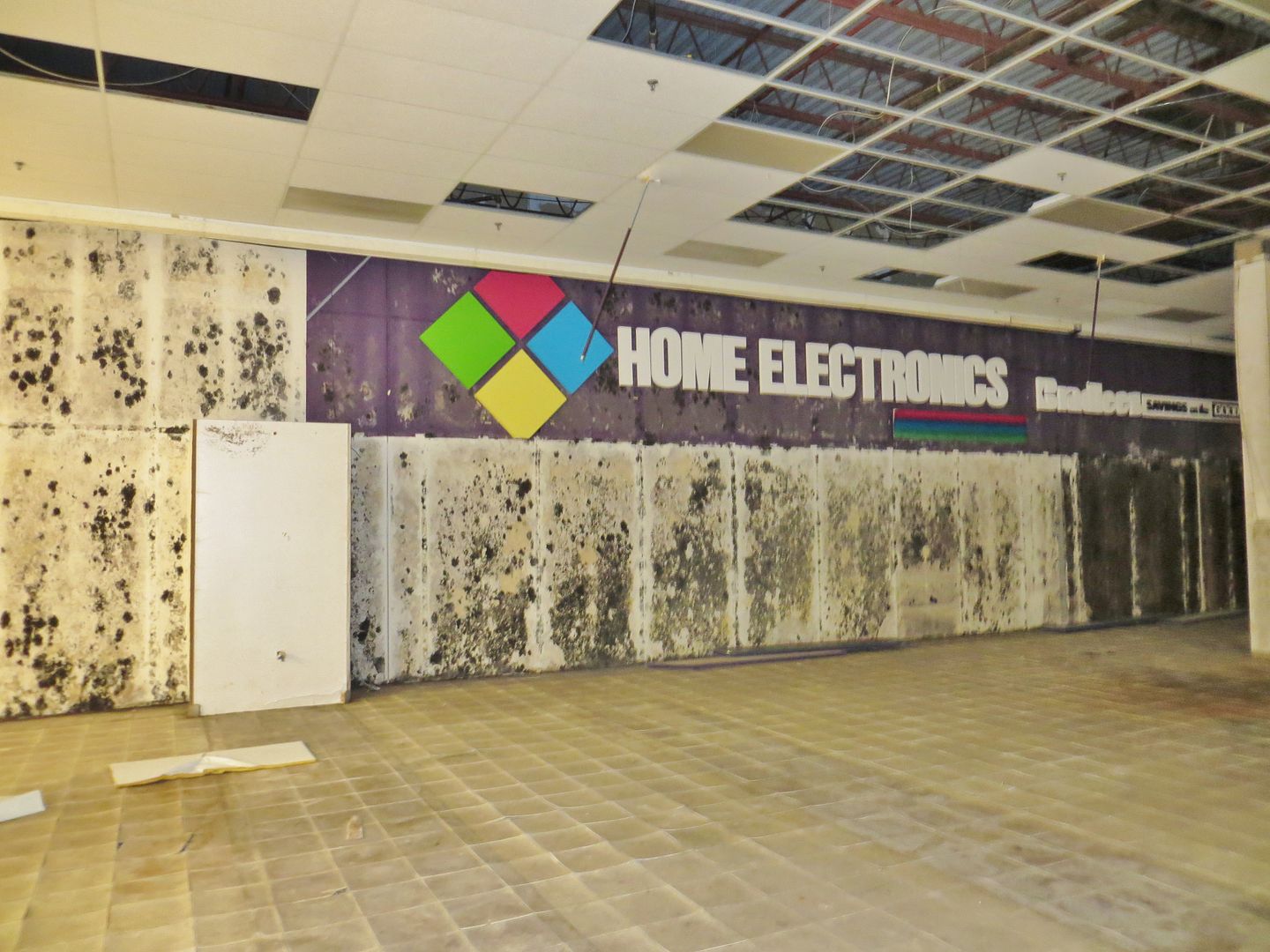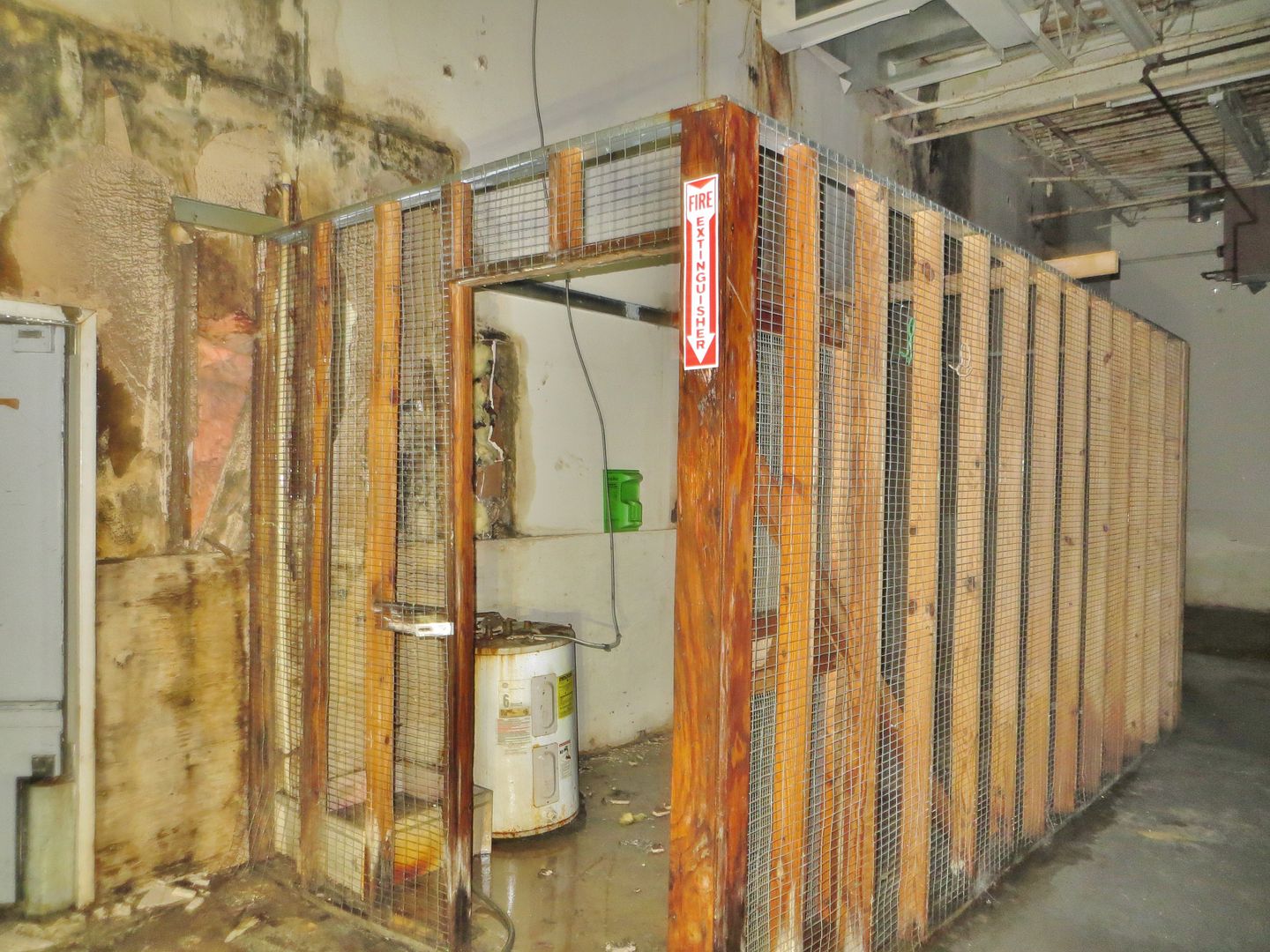 in the back were cages  for something
the old bradlees bathrooms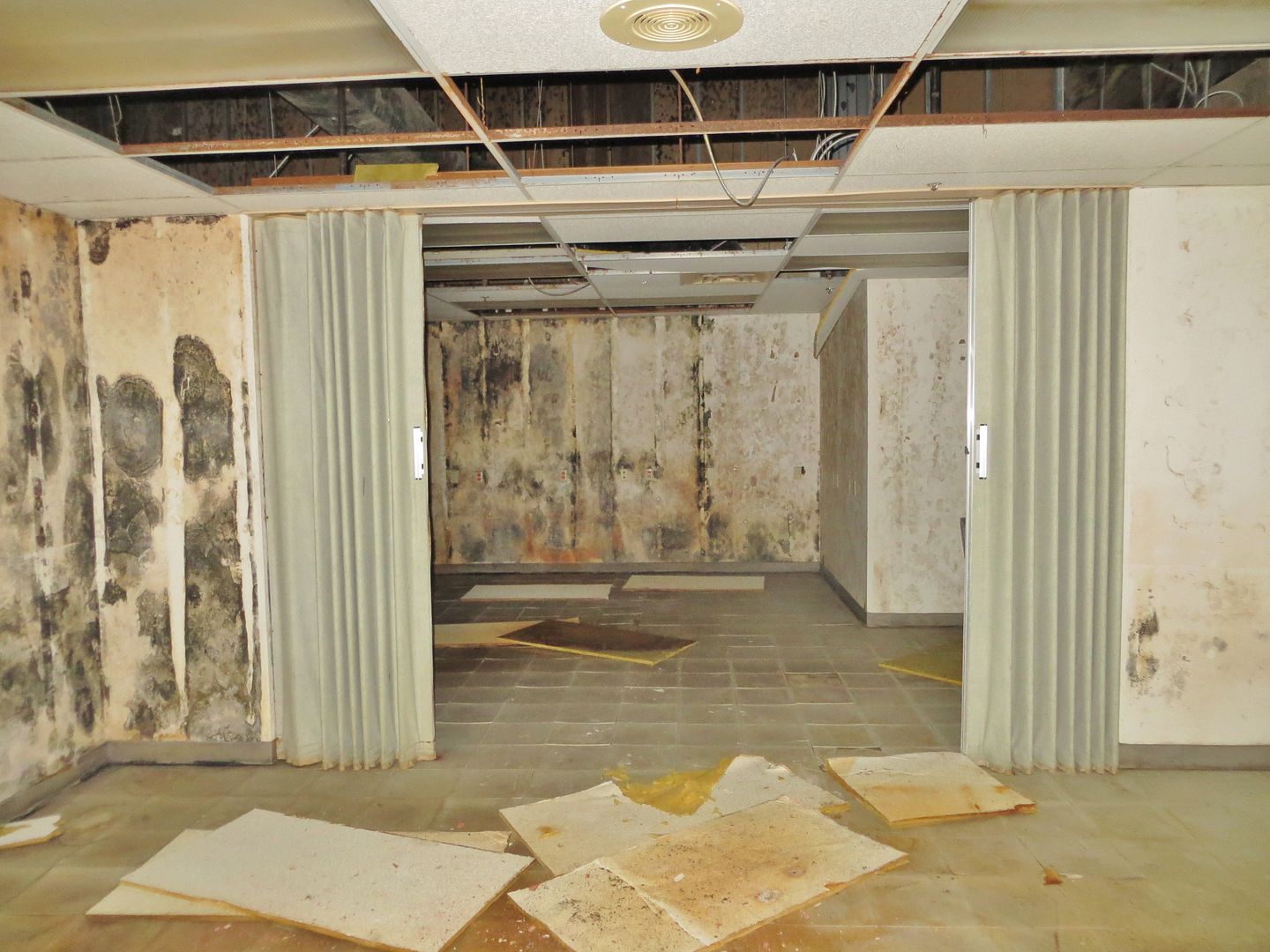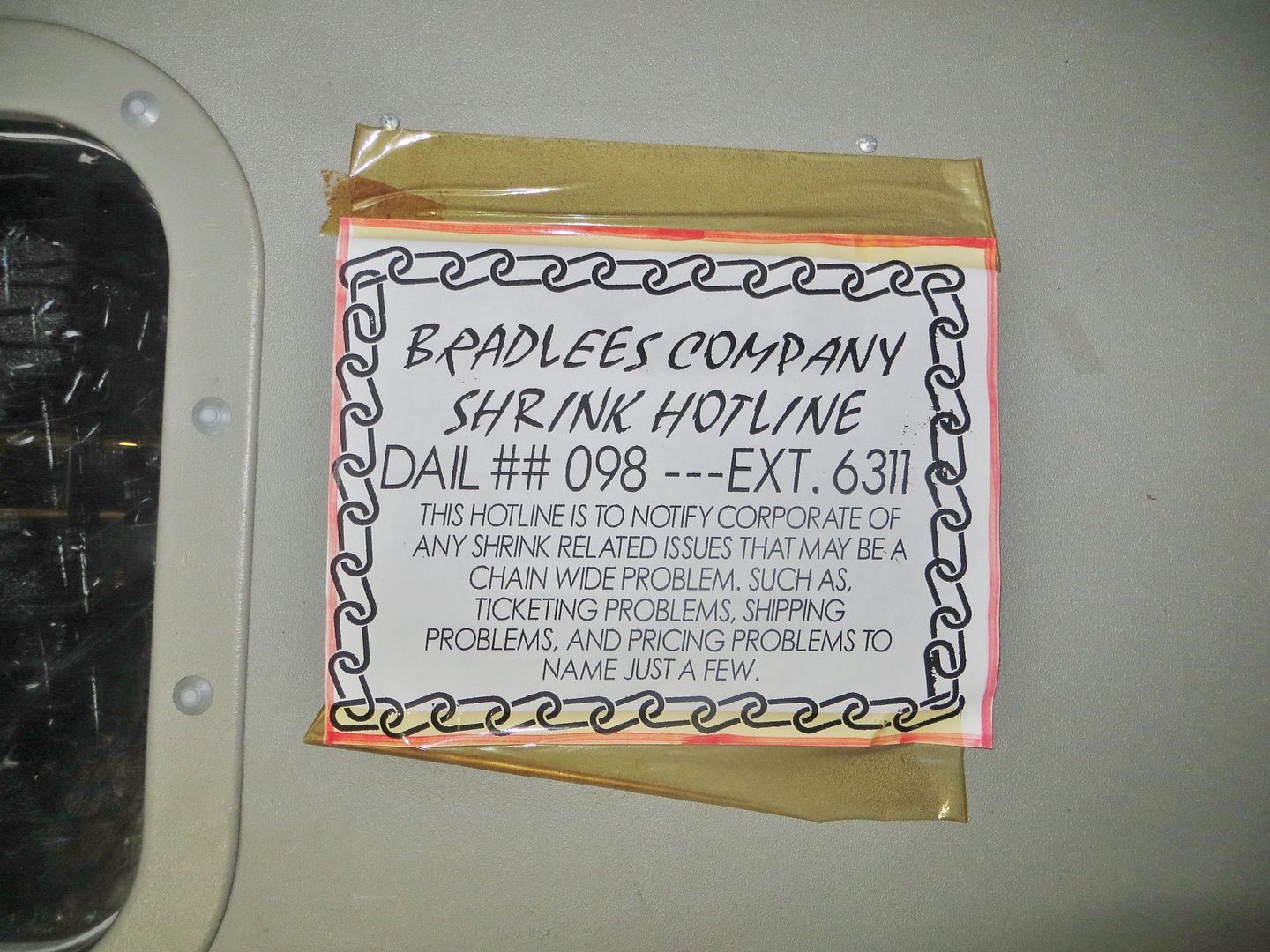 company shrink hotline?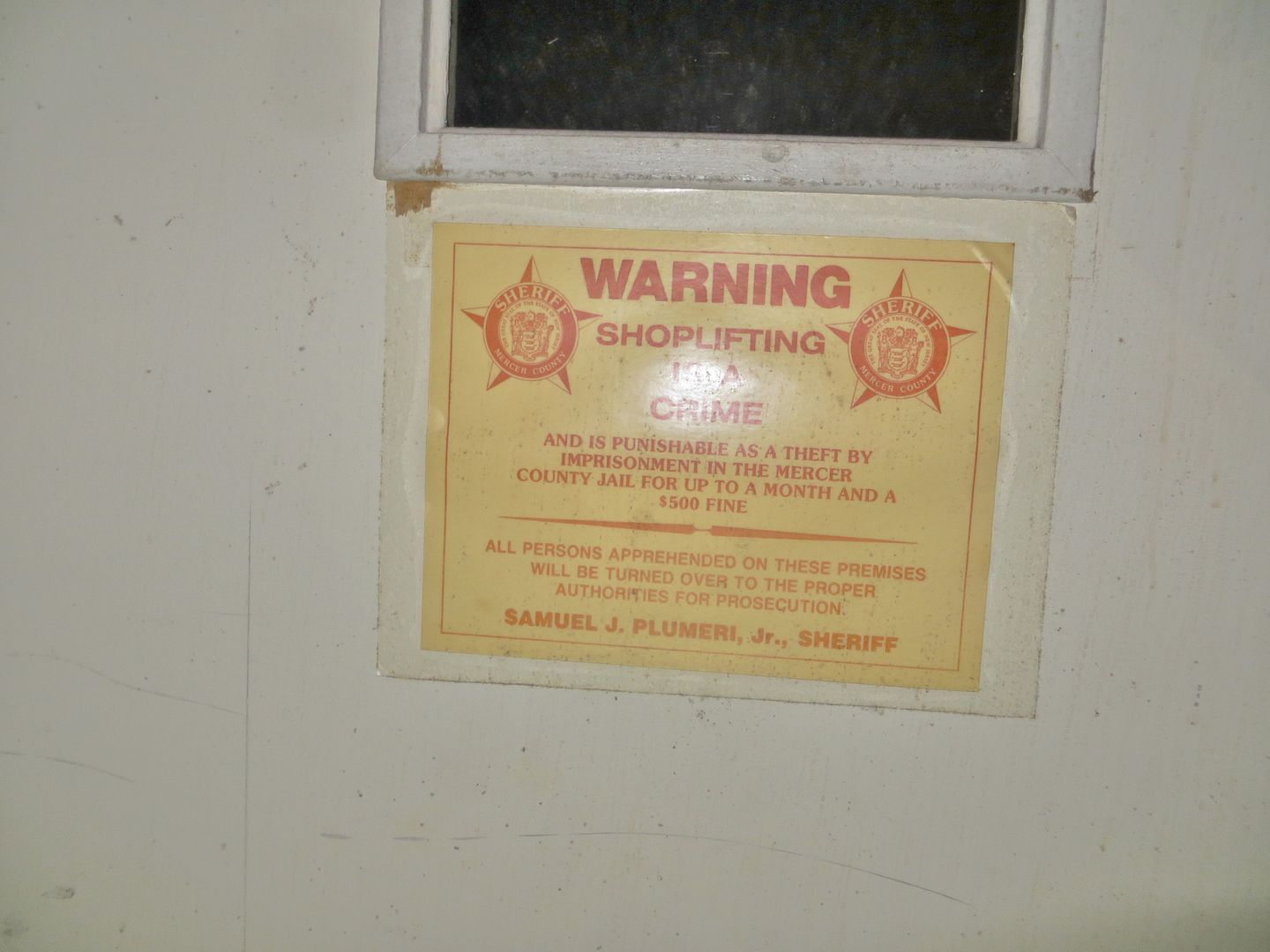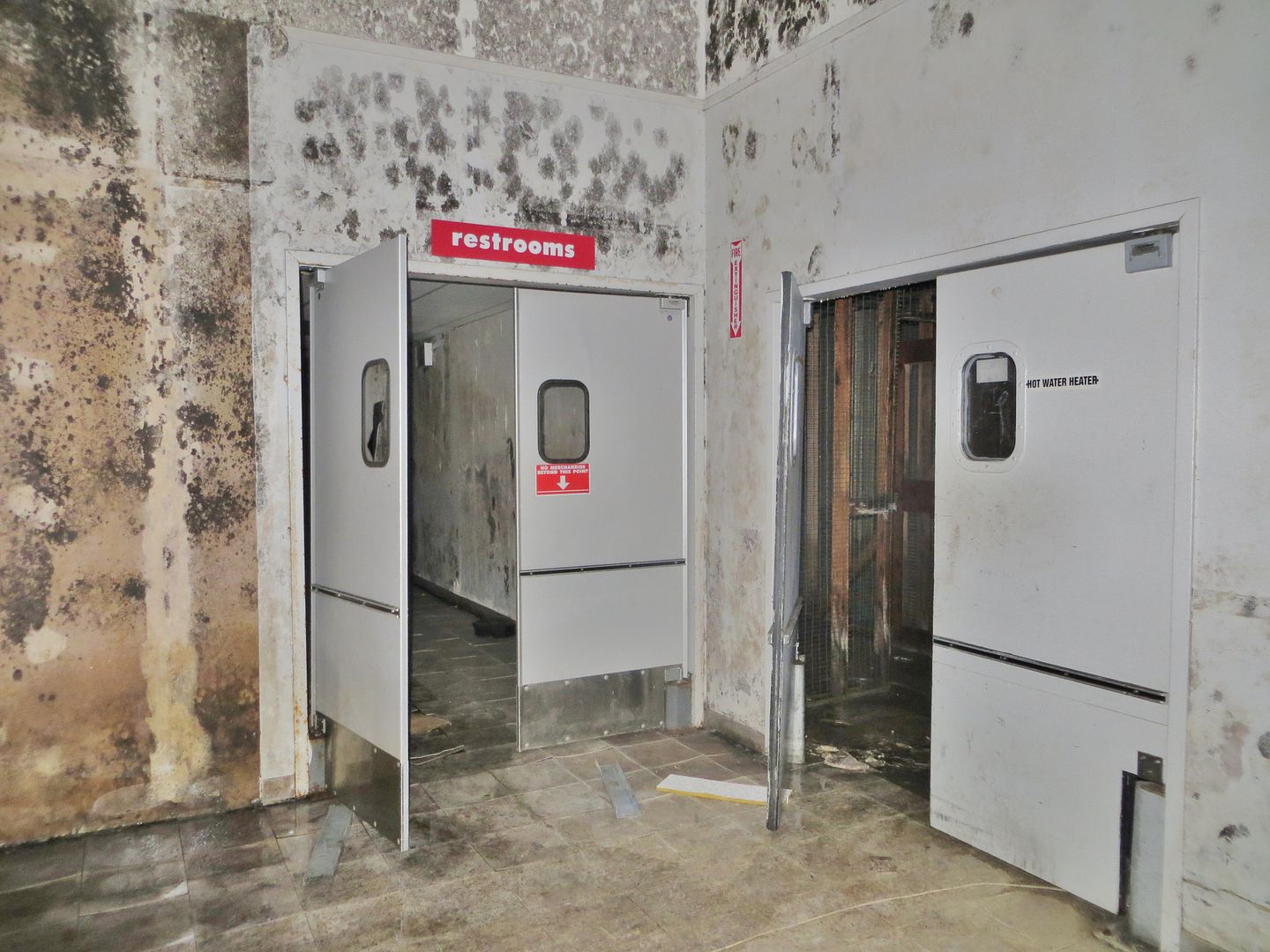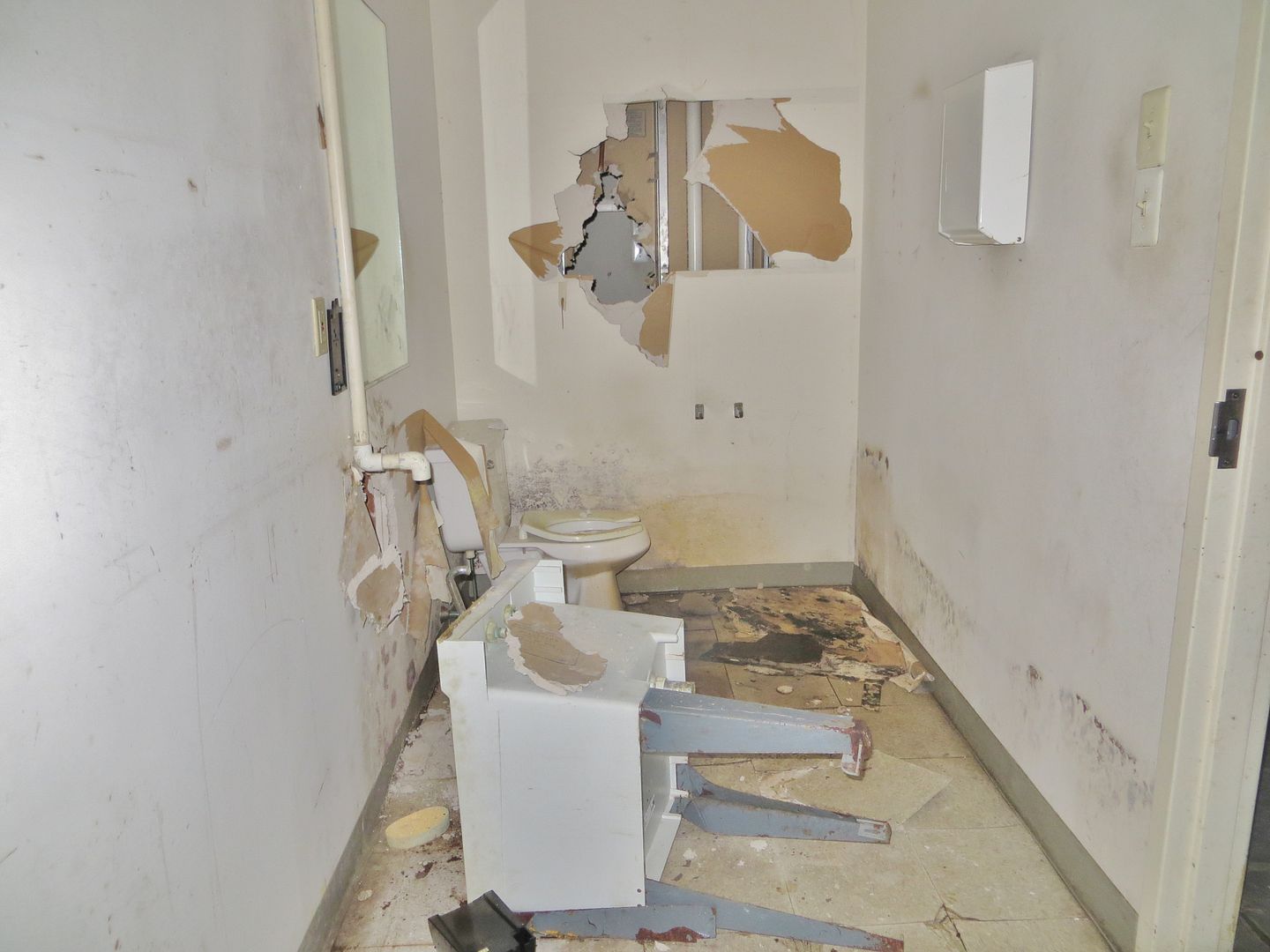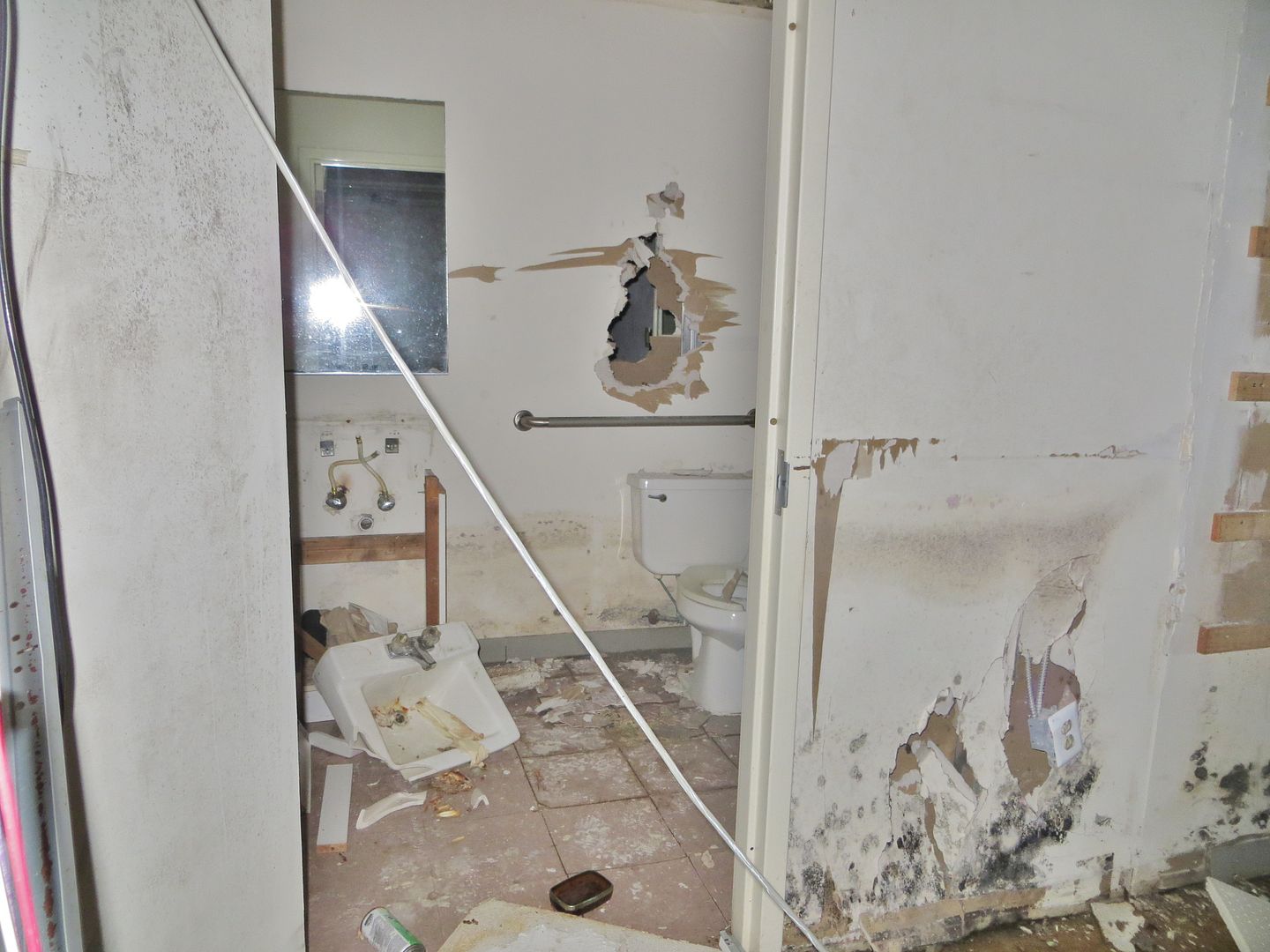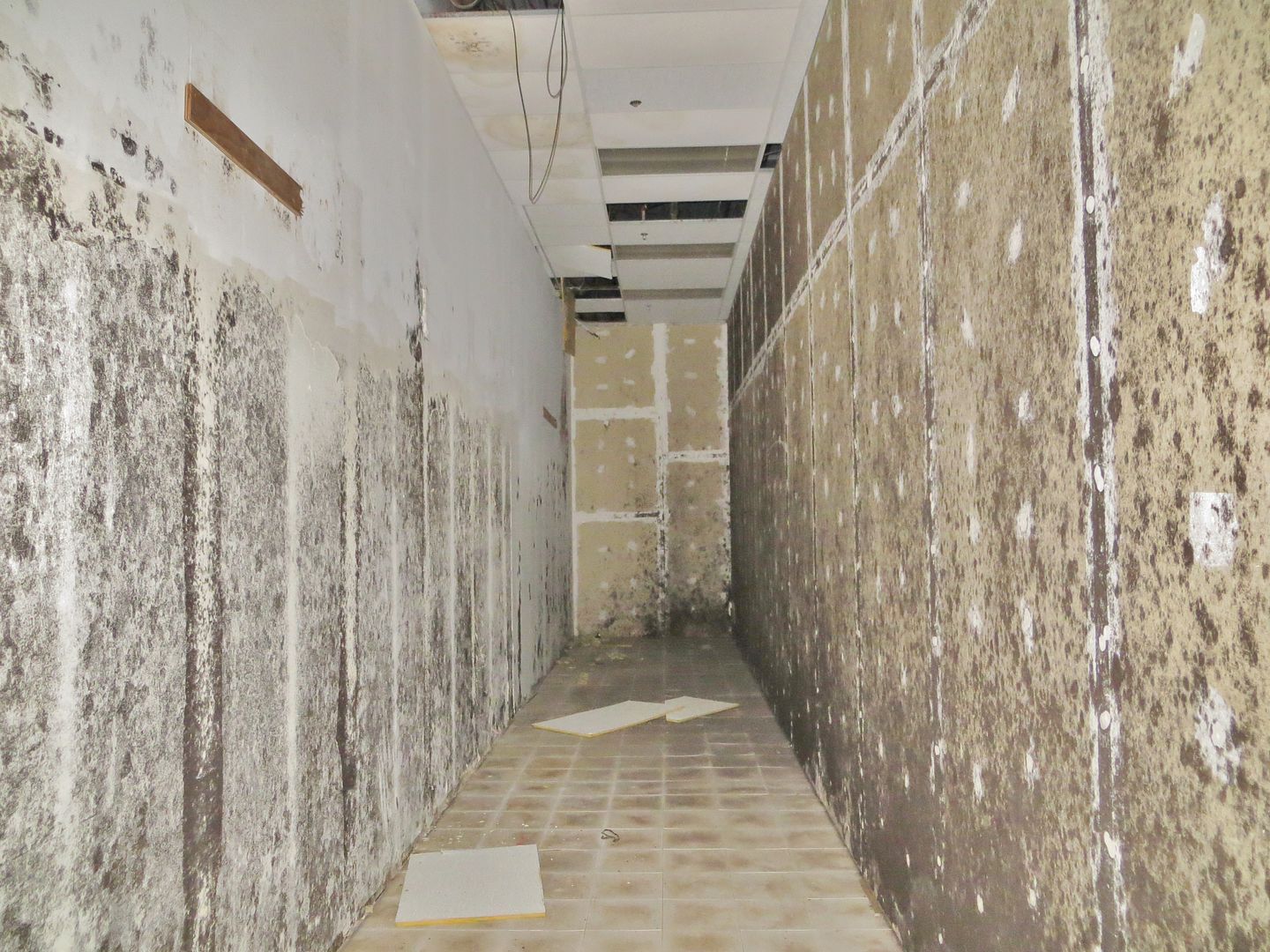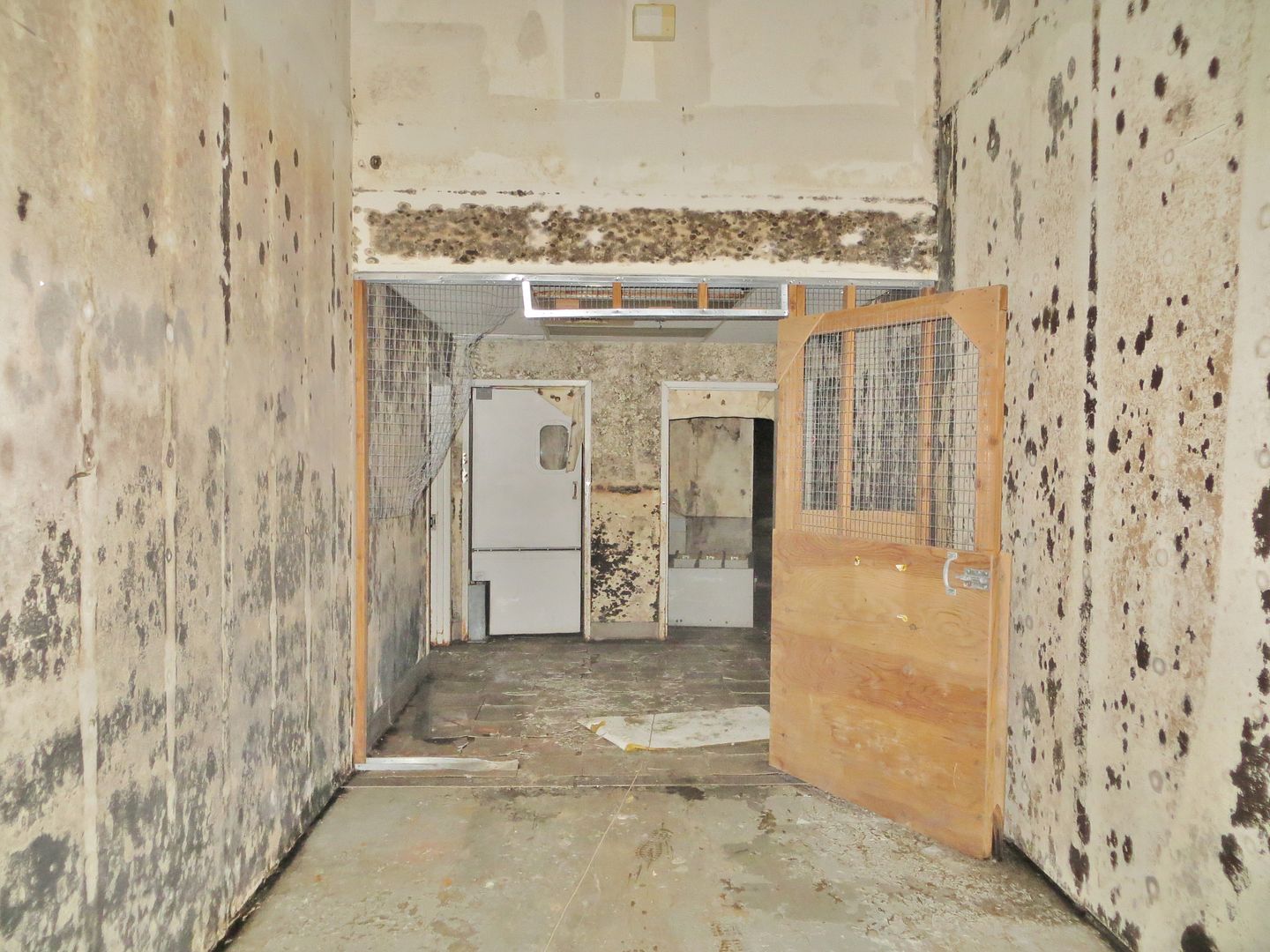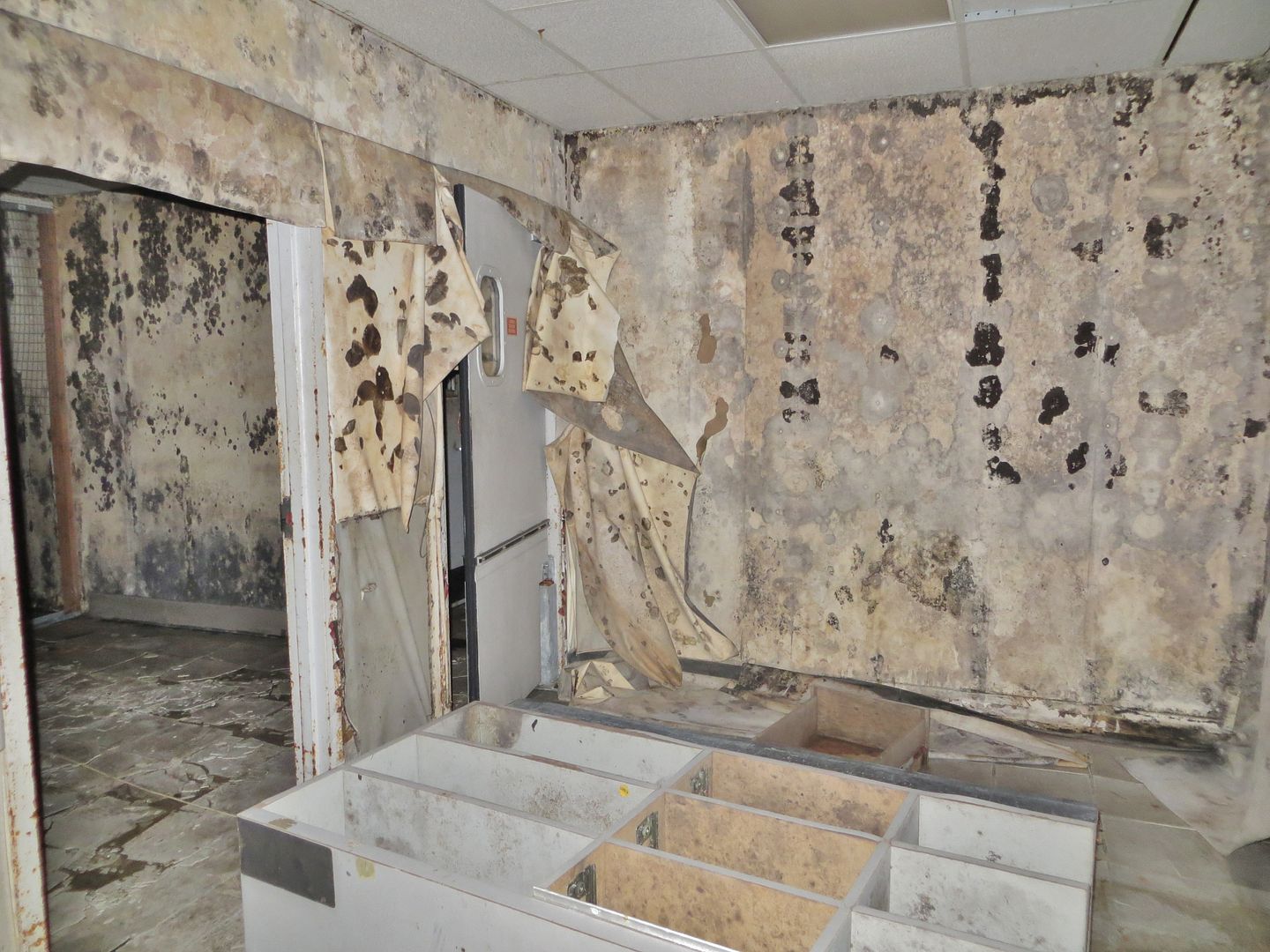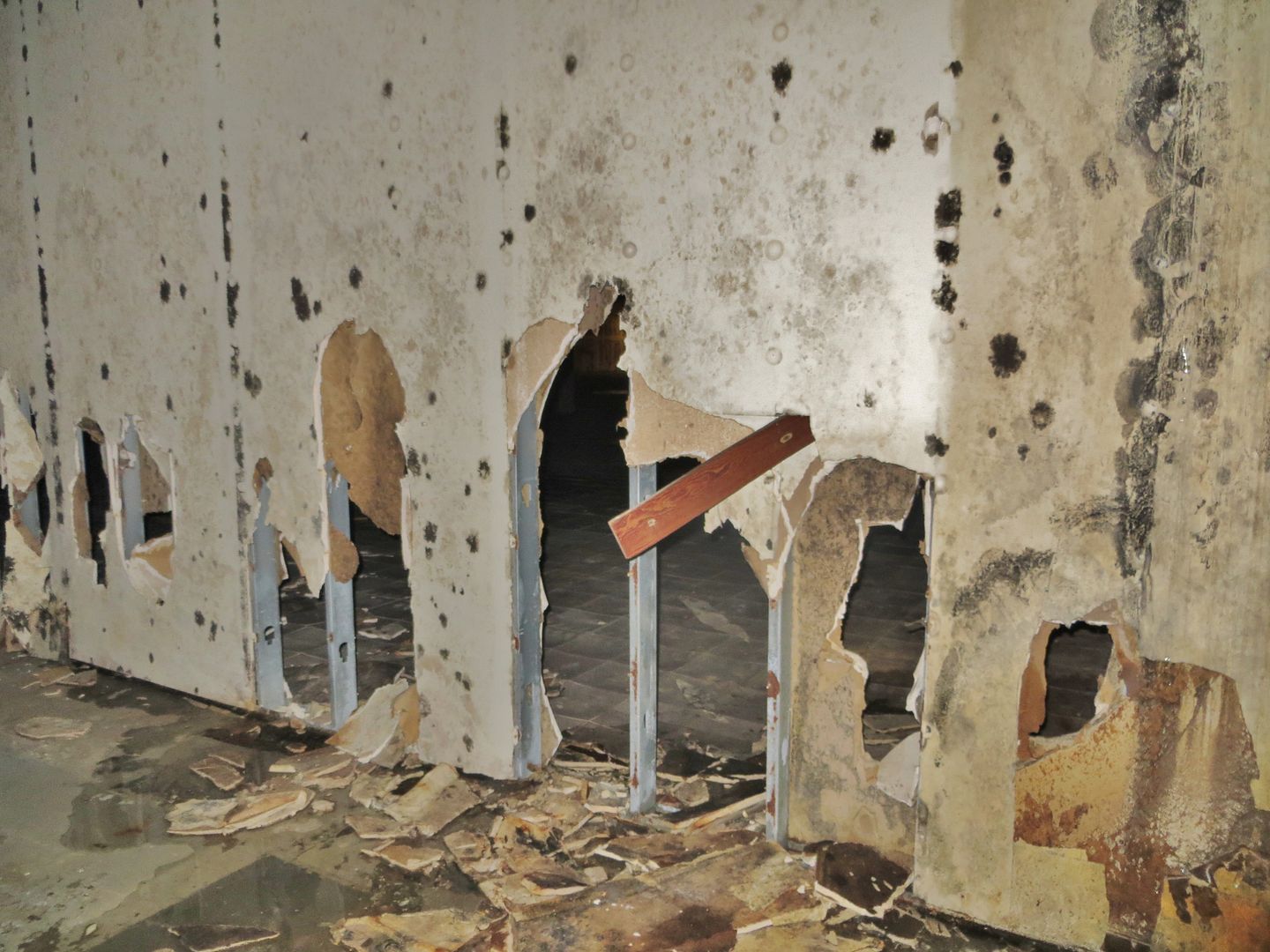 holes that lead towards where the movies should have been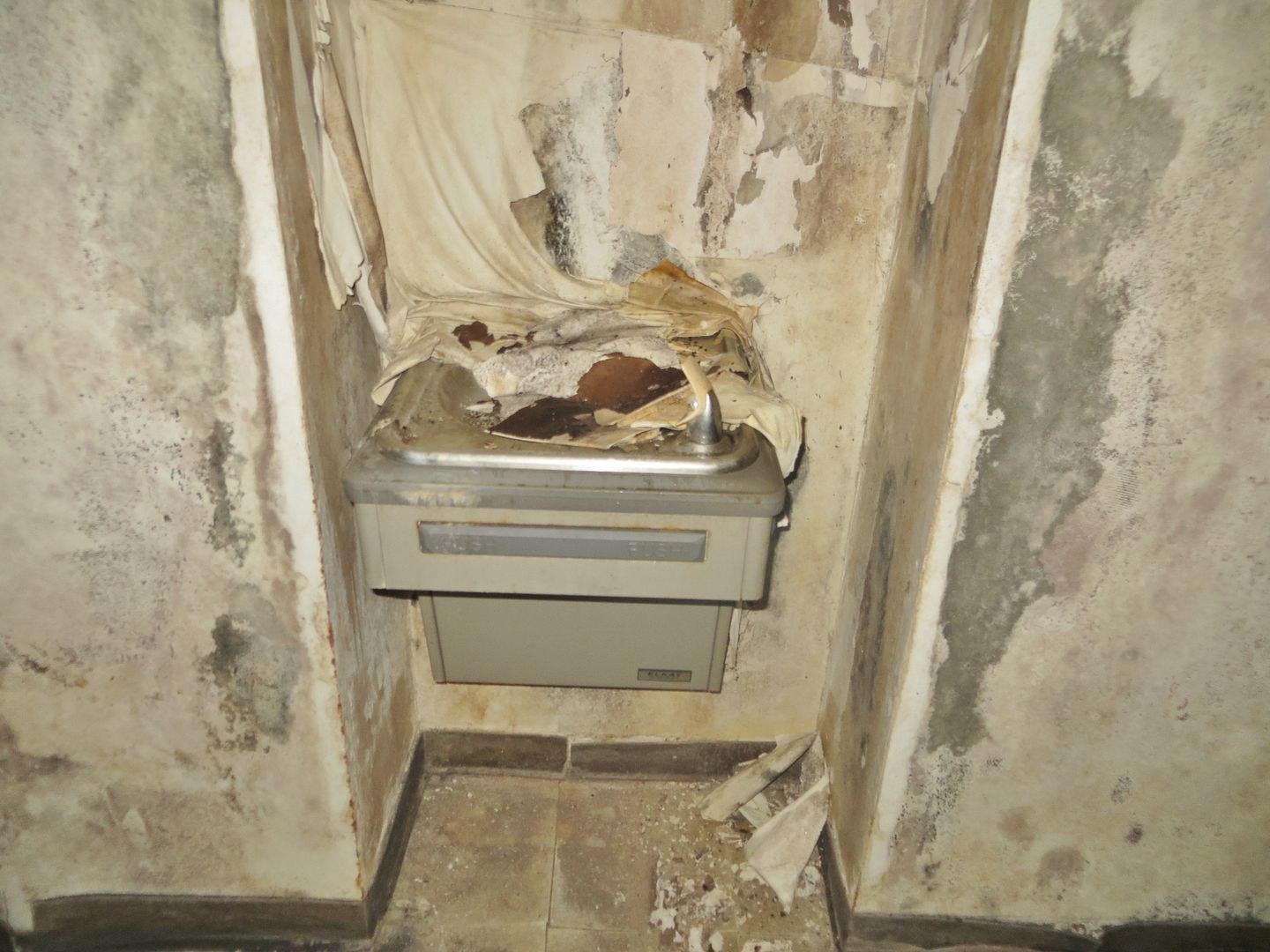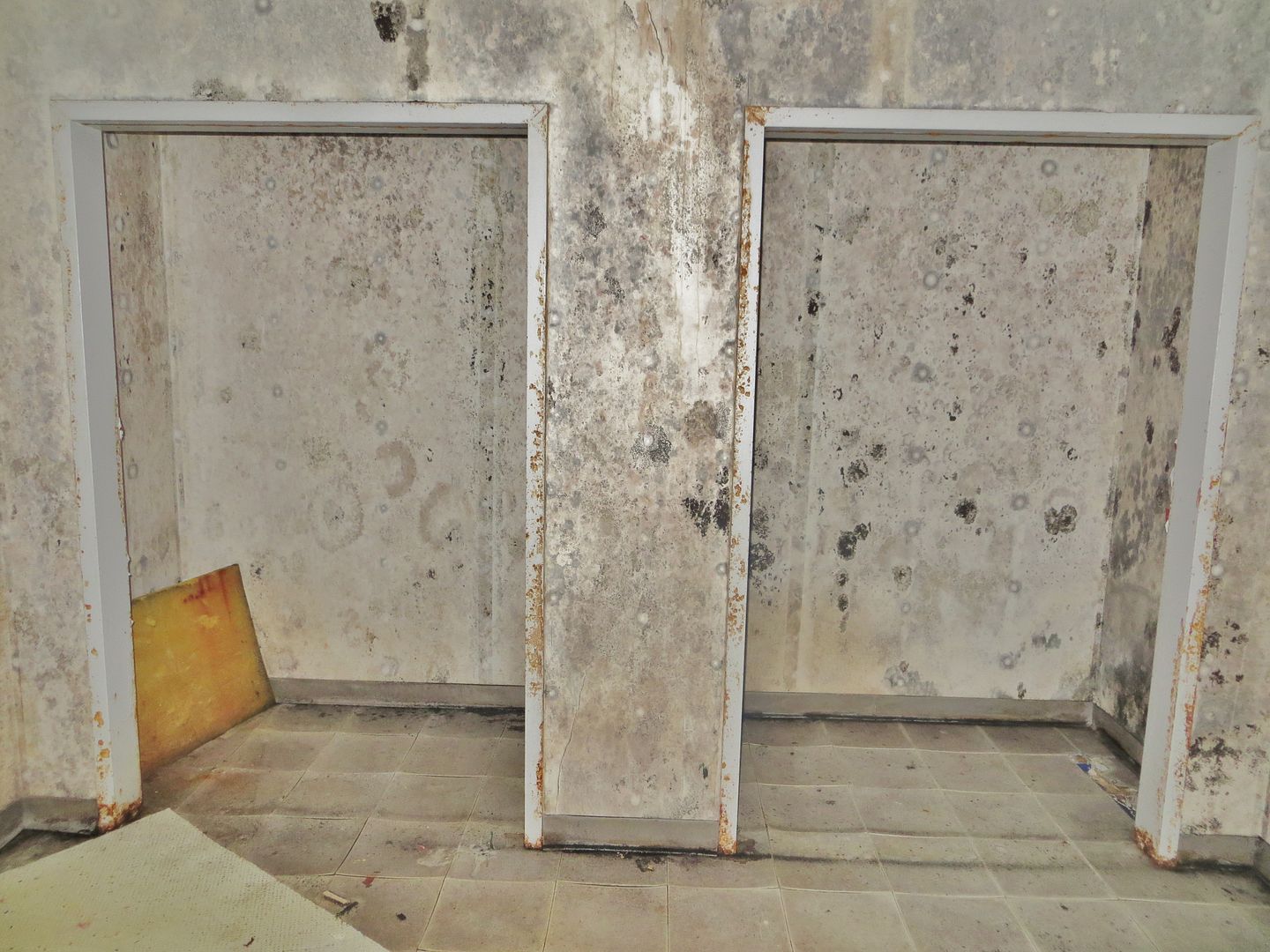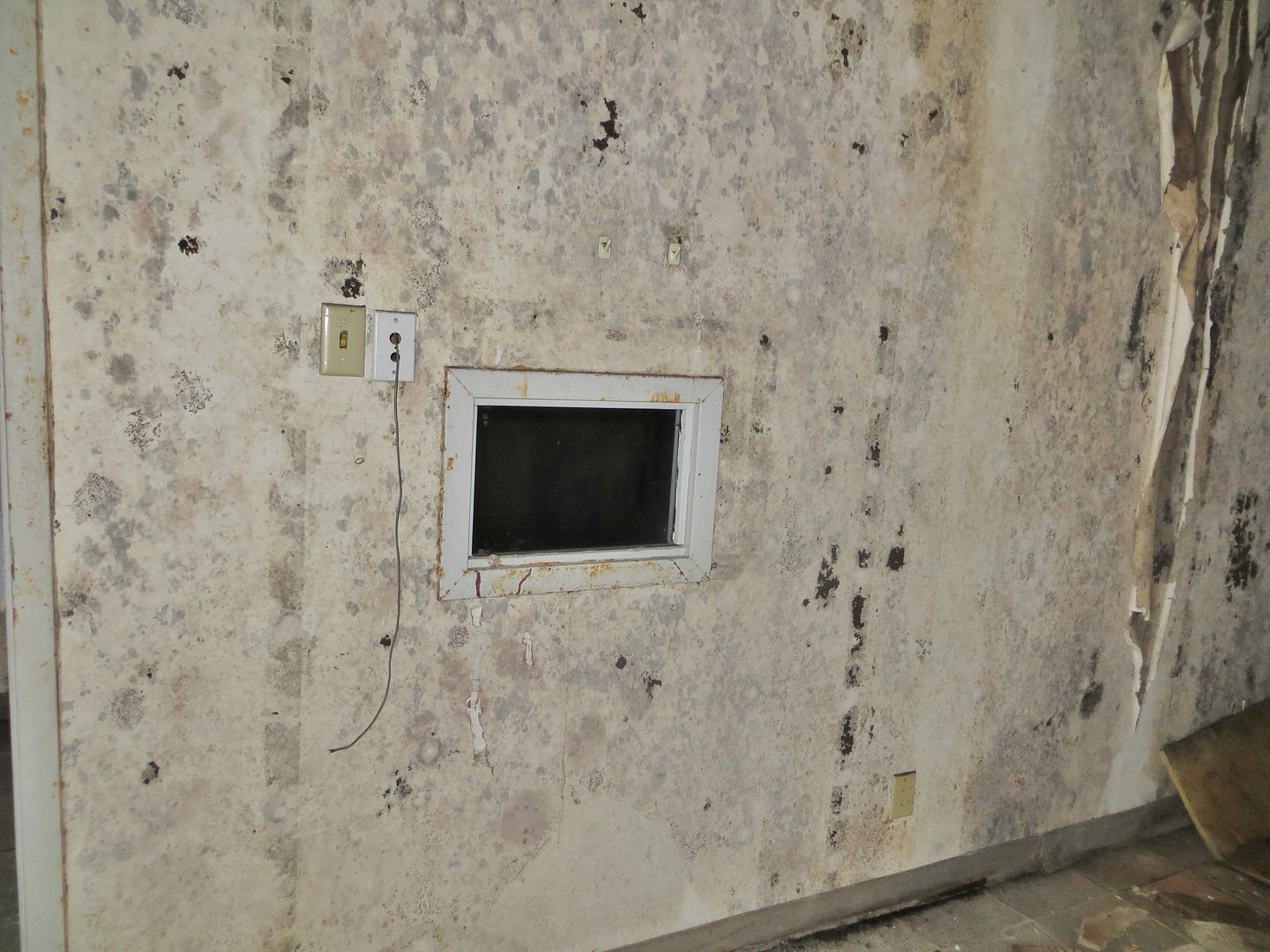 this was a two way mirror that looked towards the bathrooms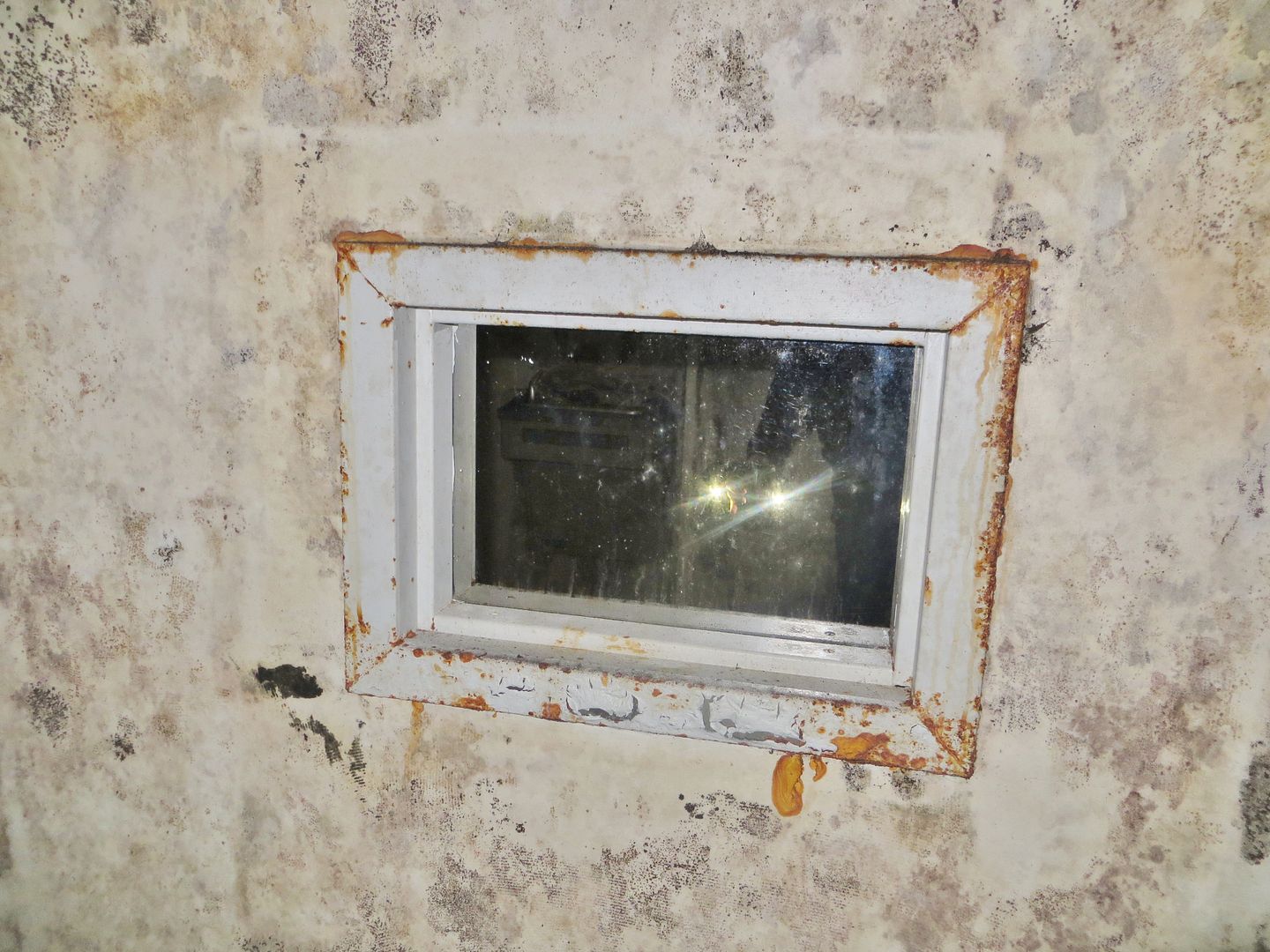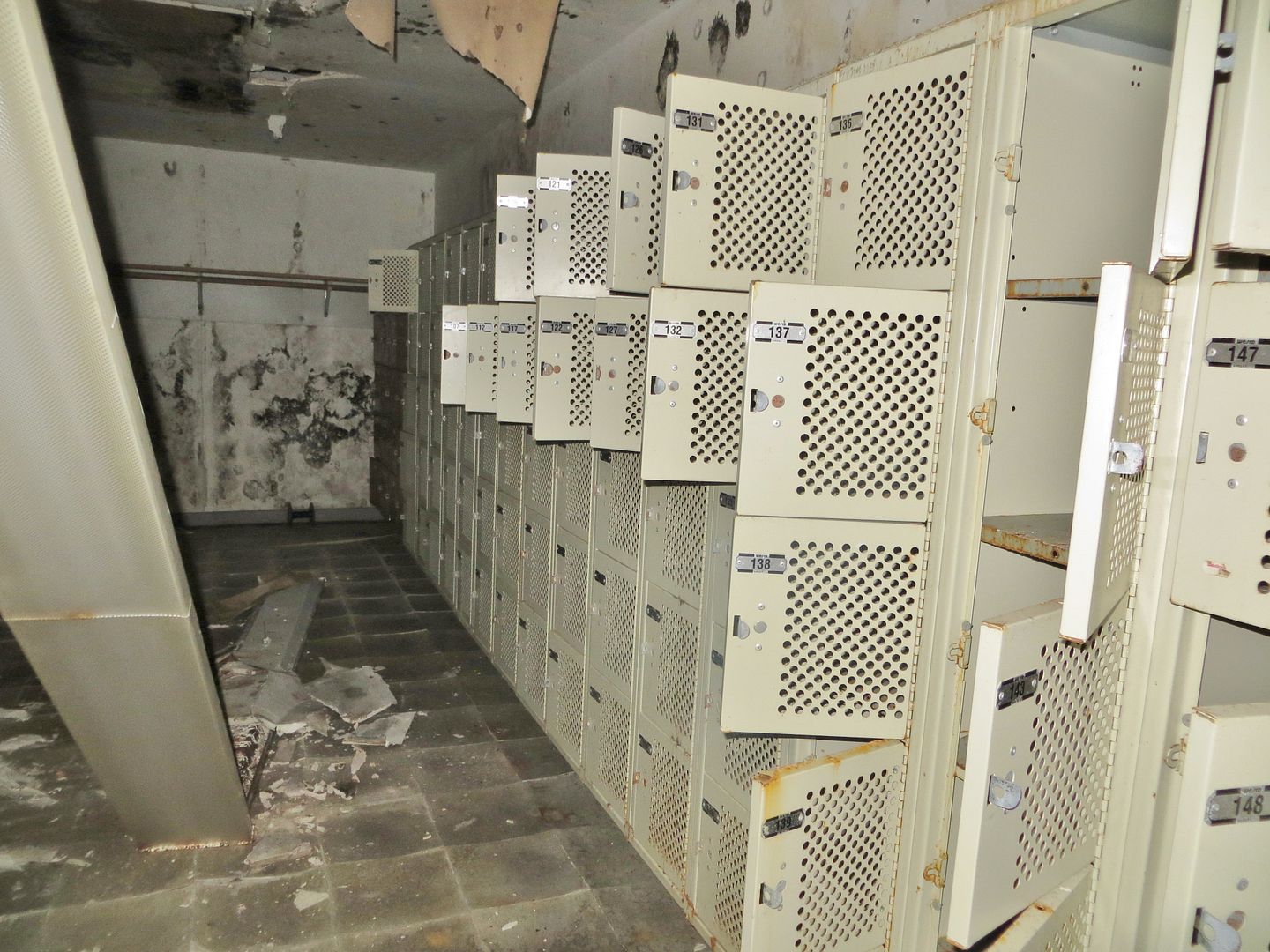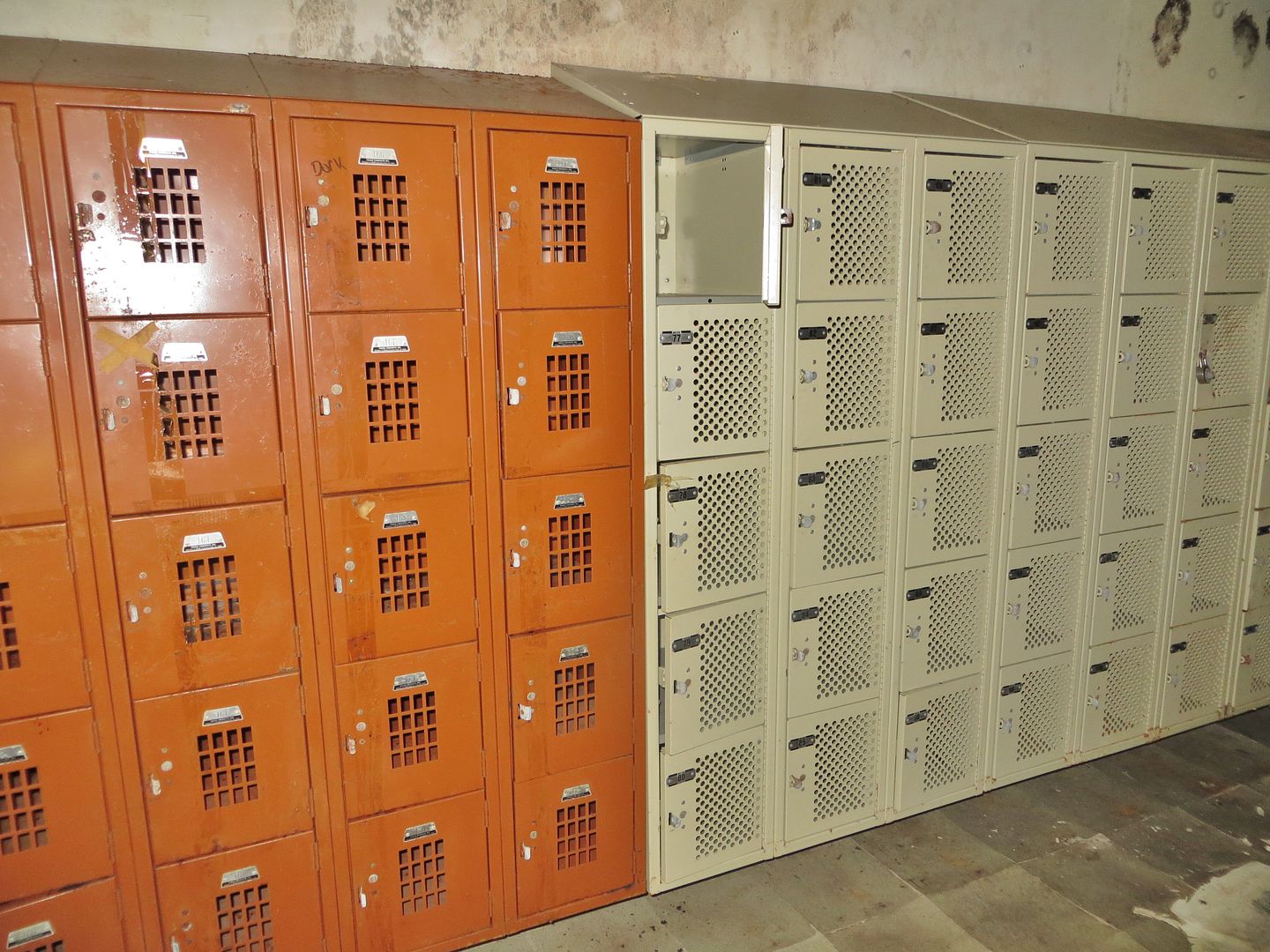 the red lockers meant distinction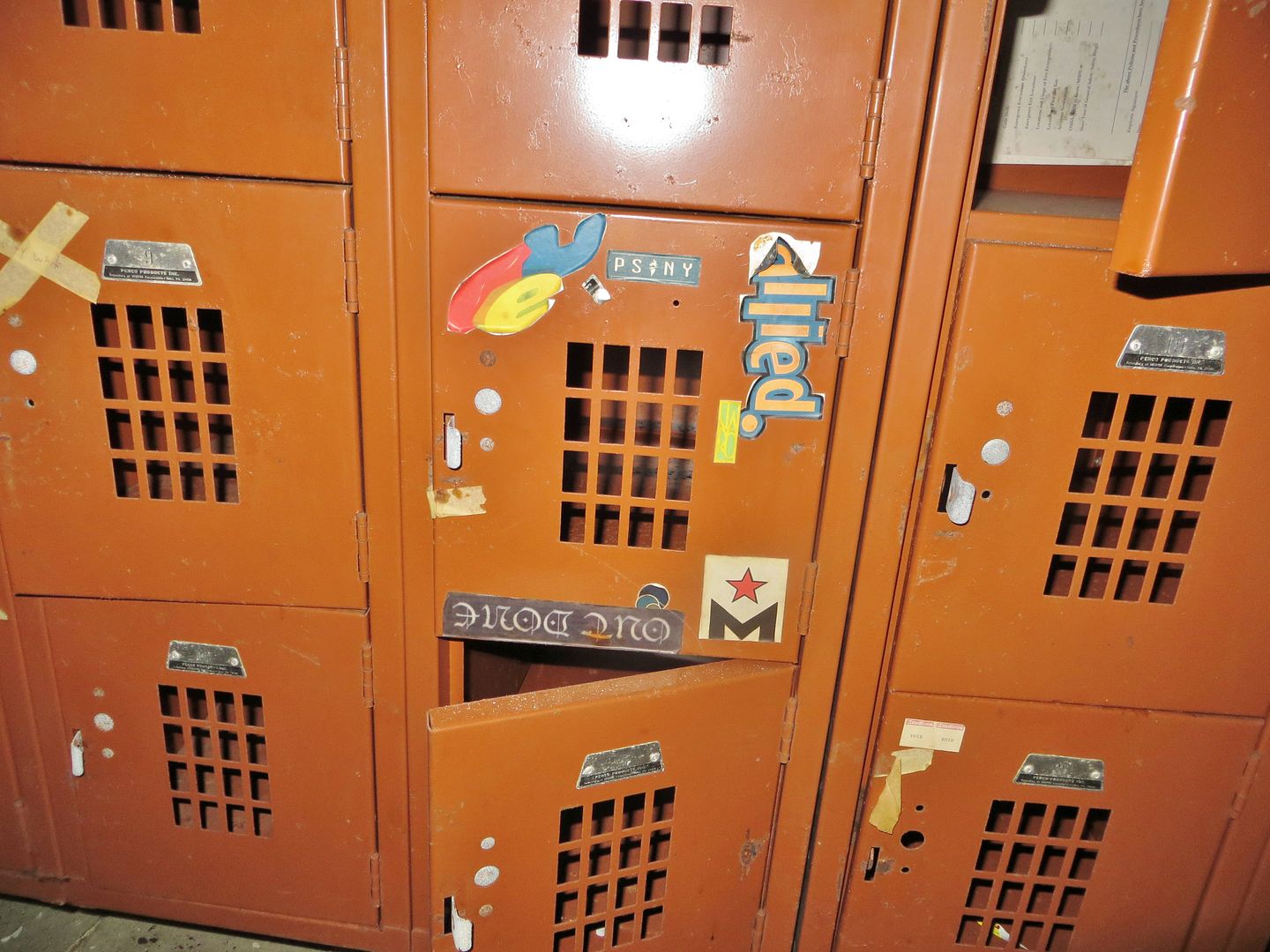 one personalized locker
this one had a lock still on it..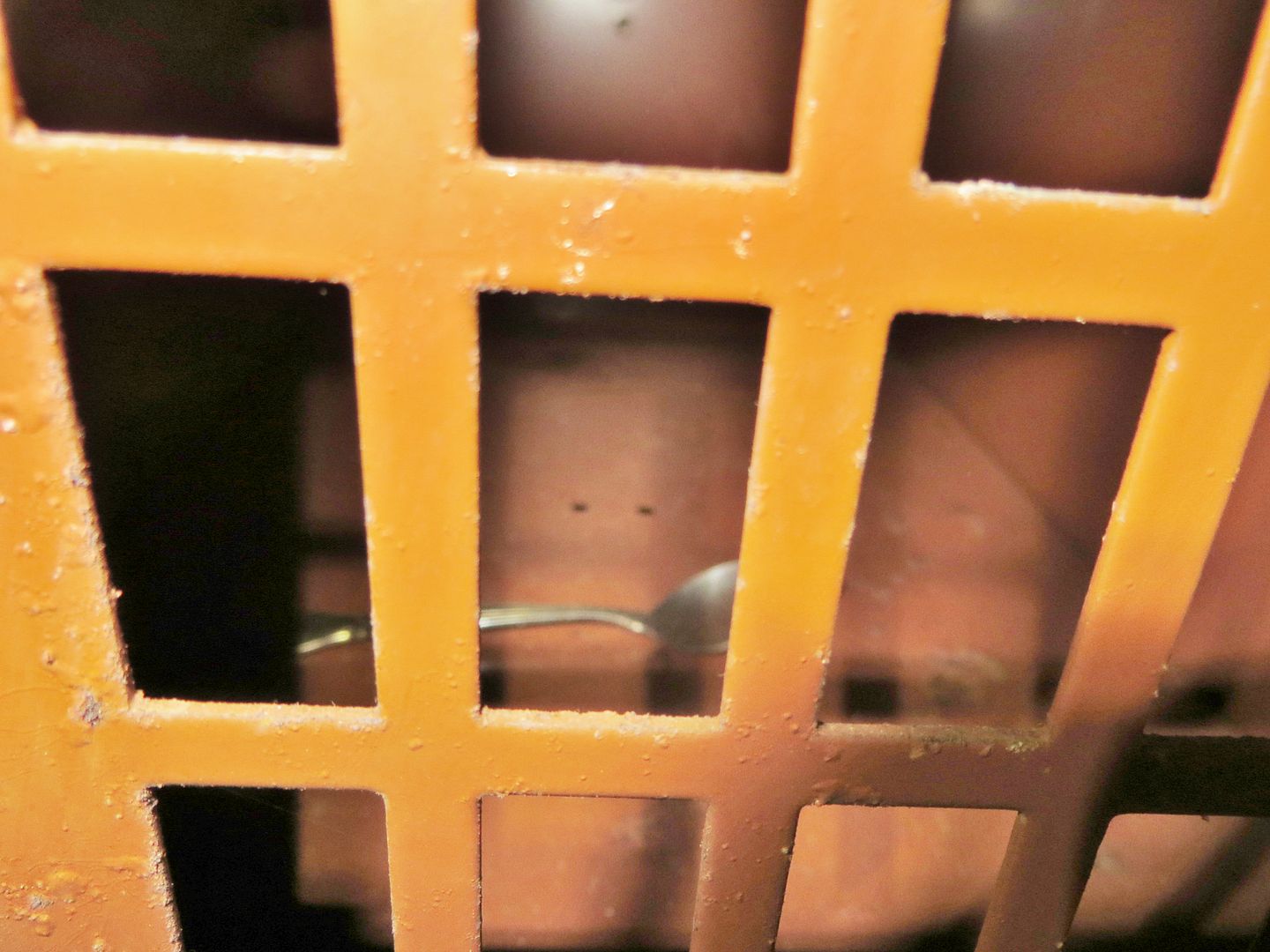 with a spoon inside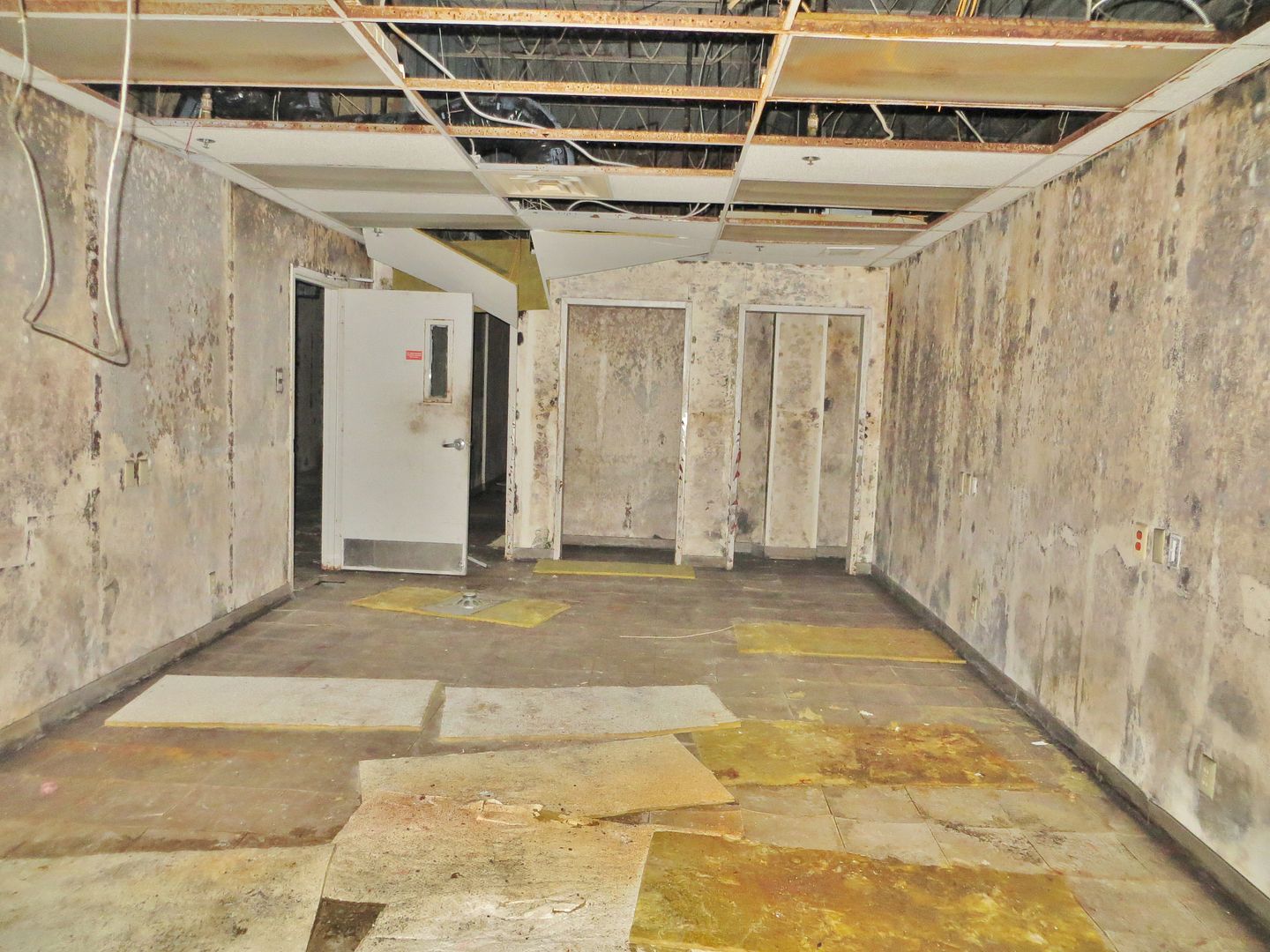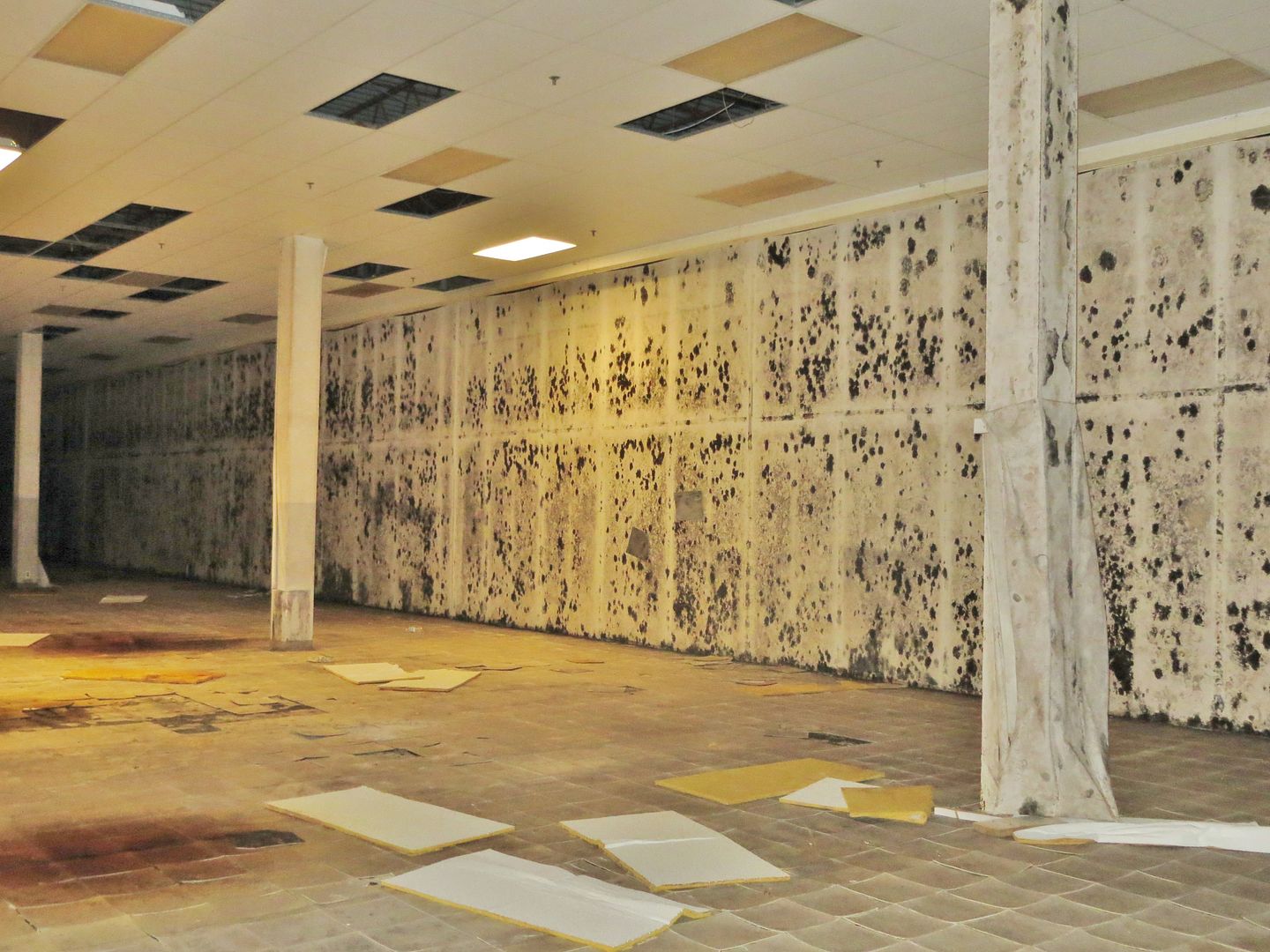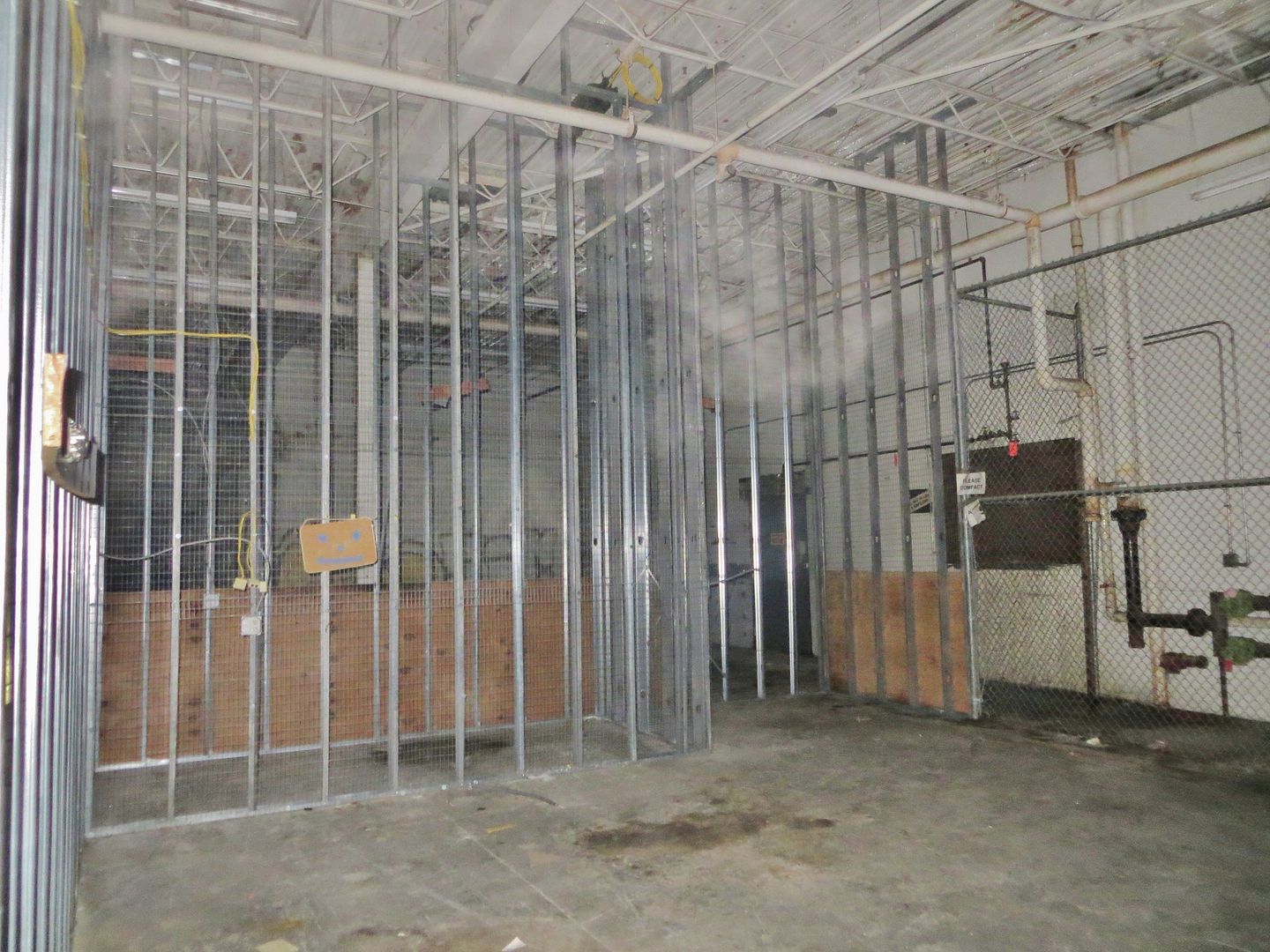 more cages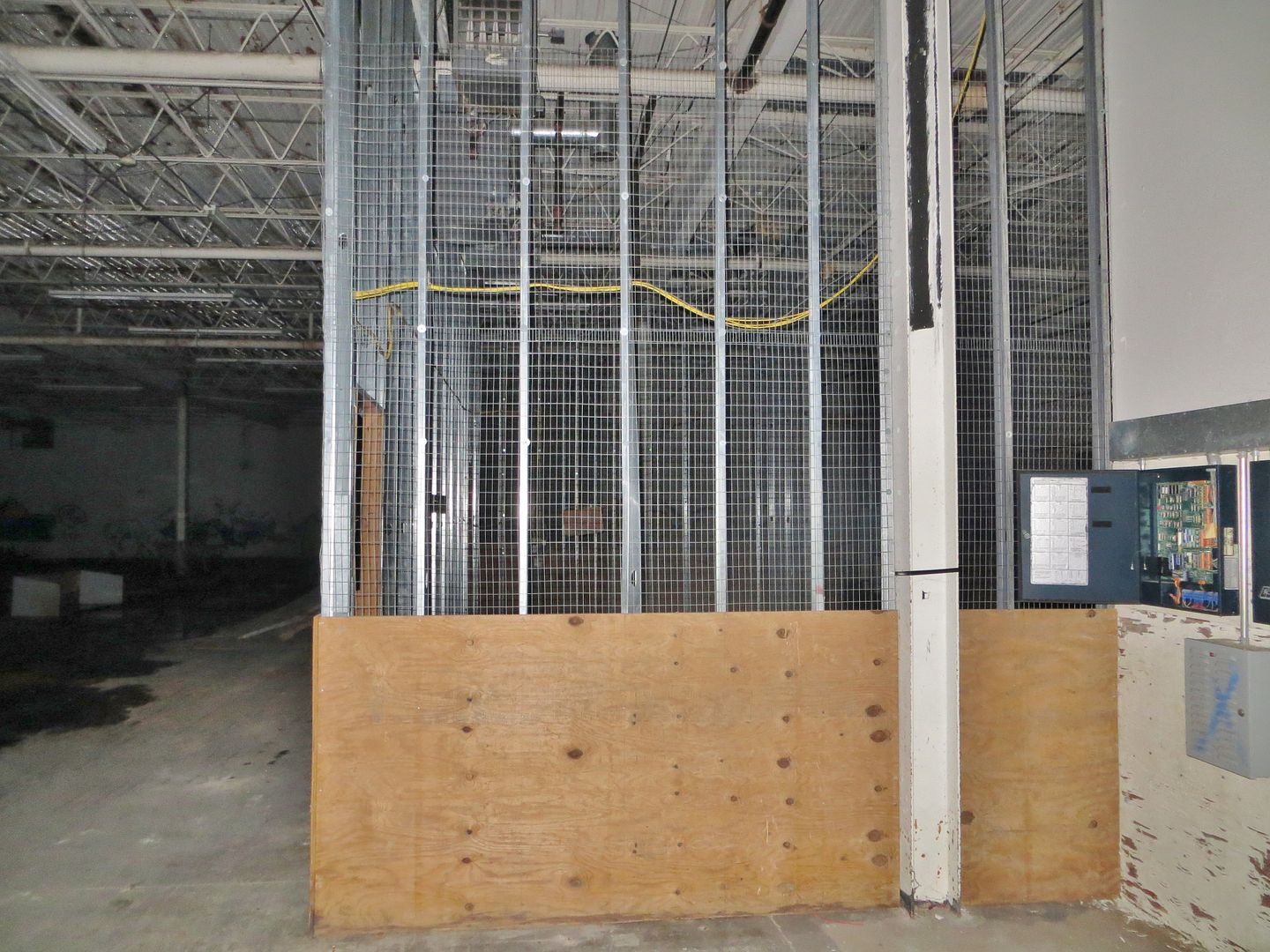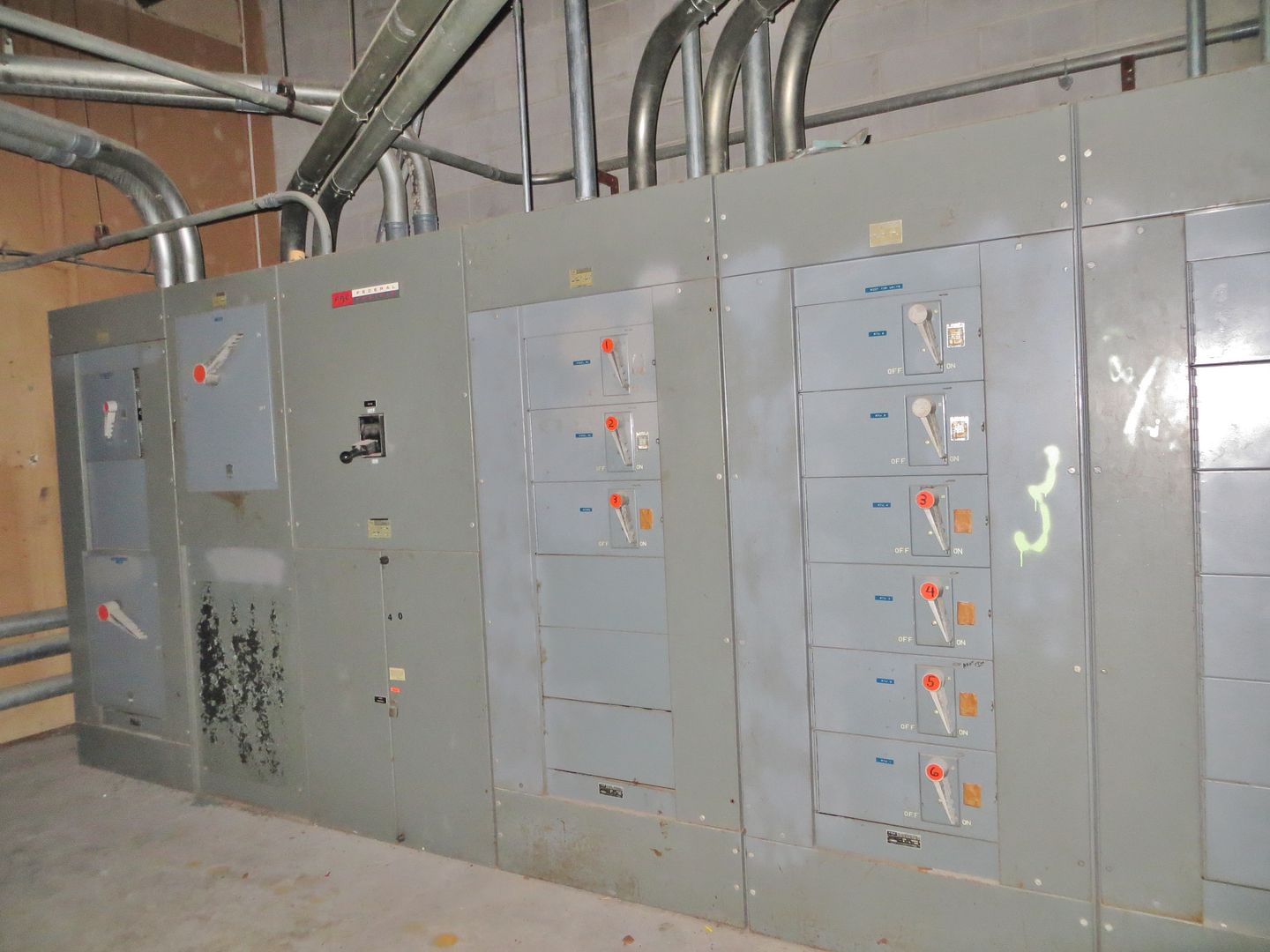 theres the powers
I found a back room filled with graffiti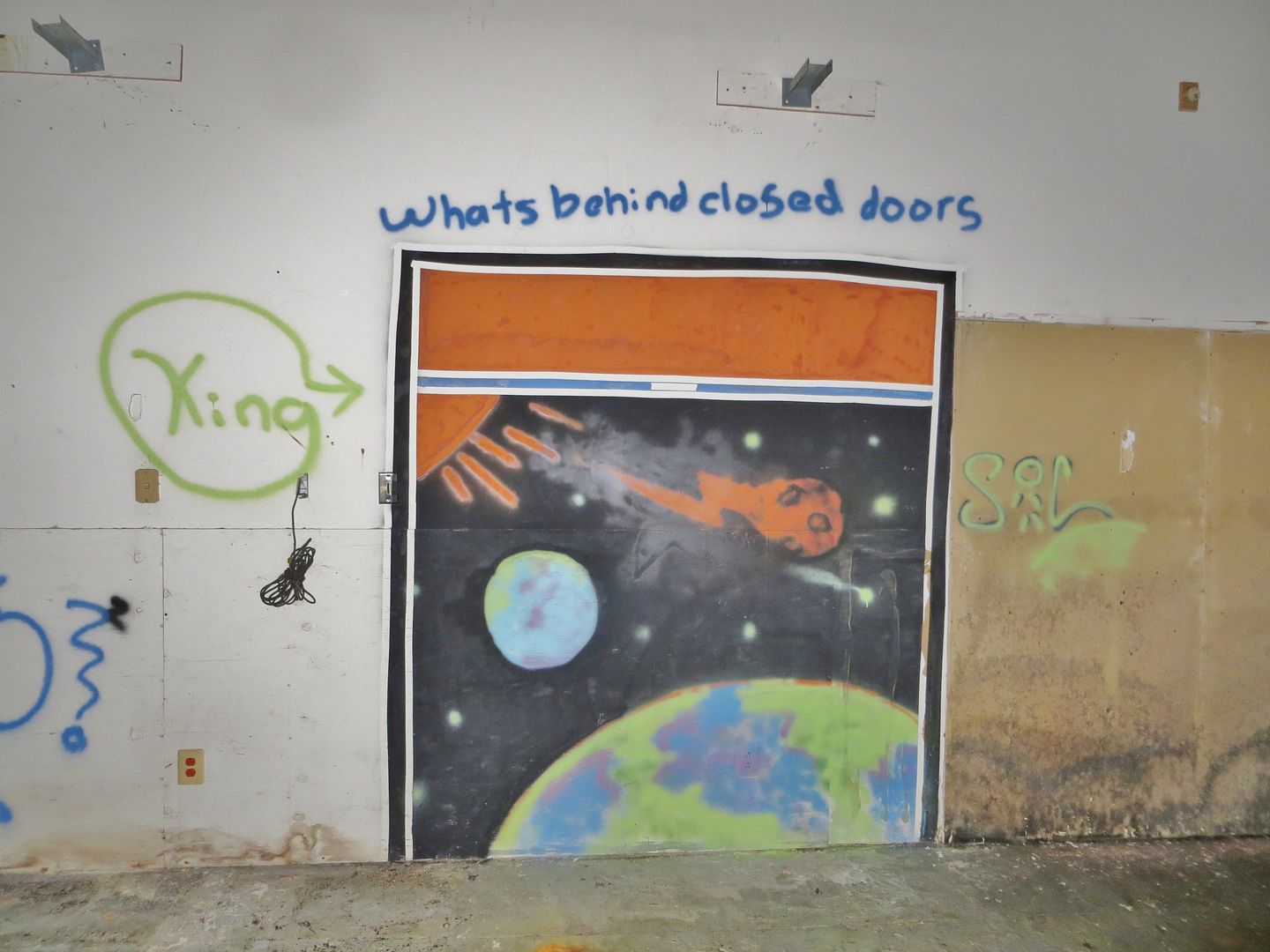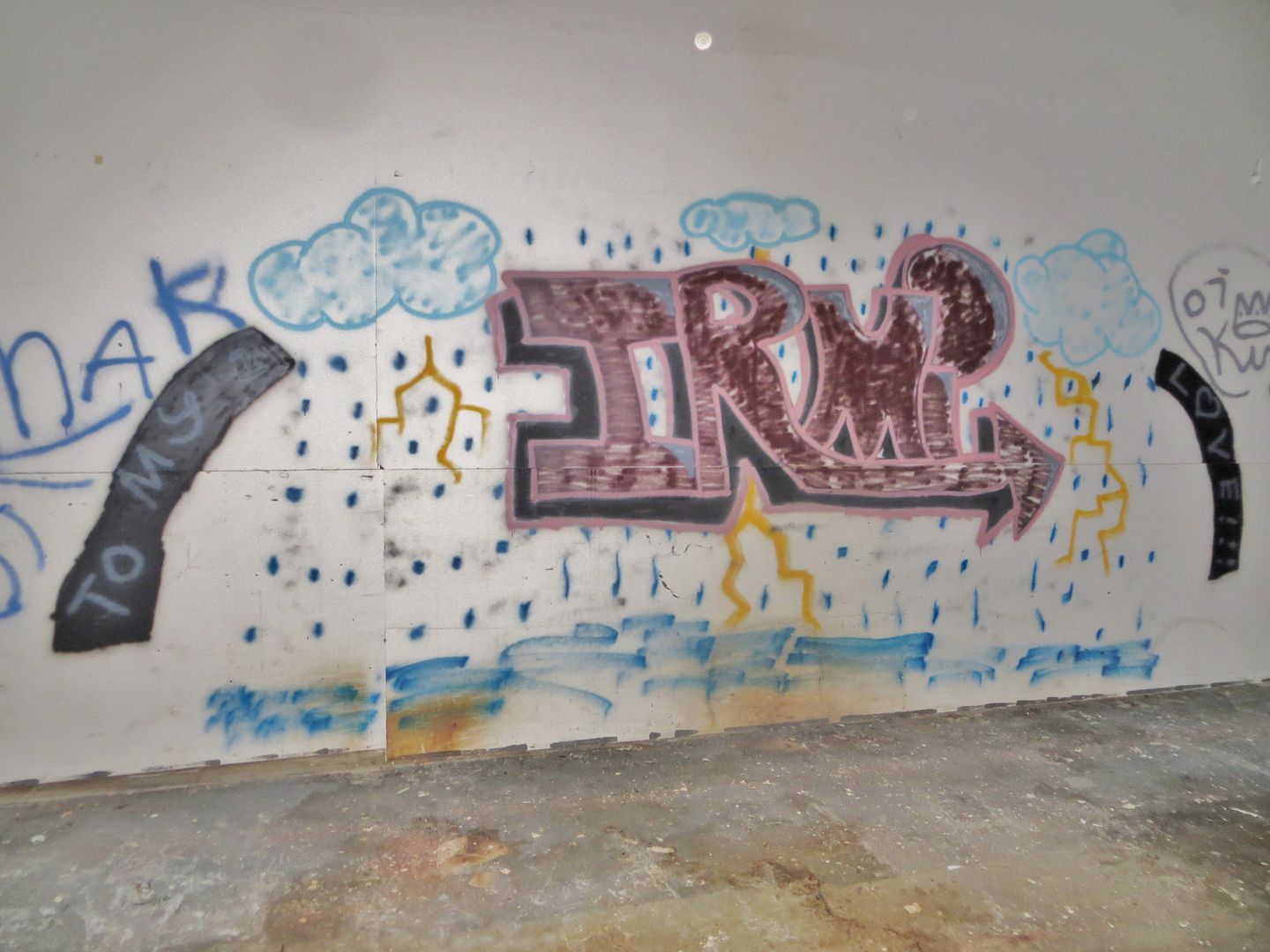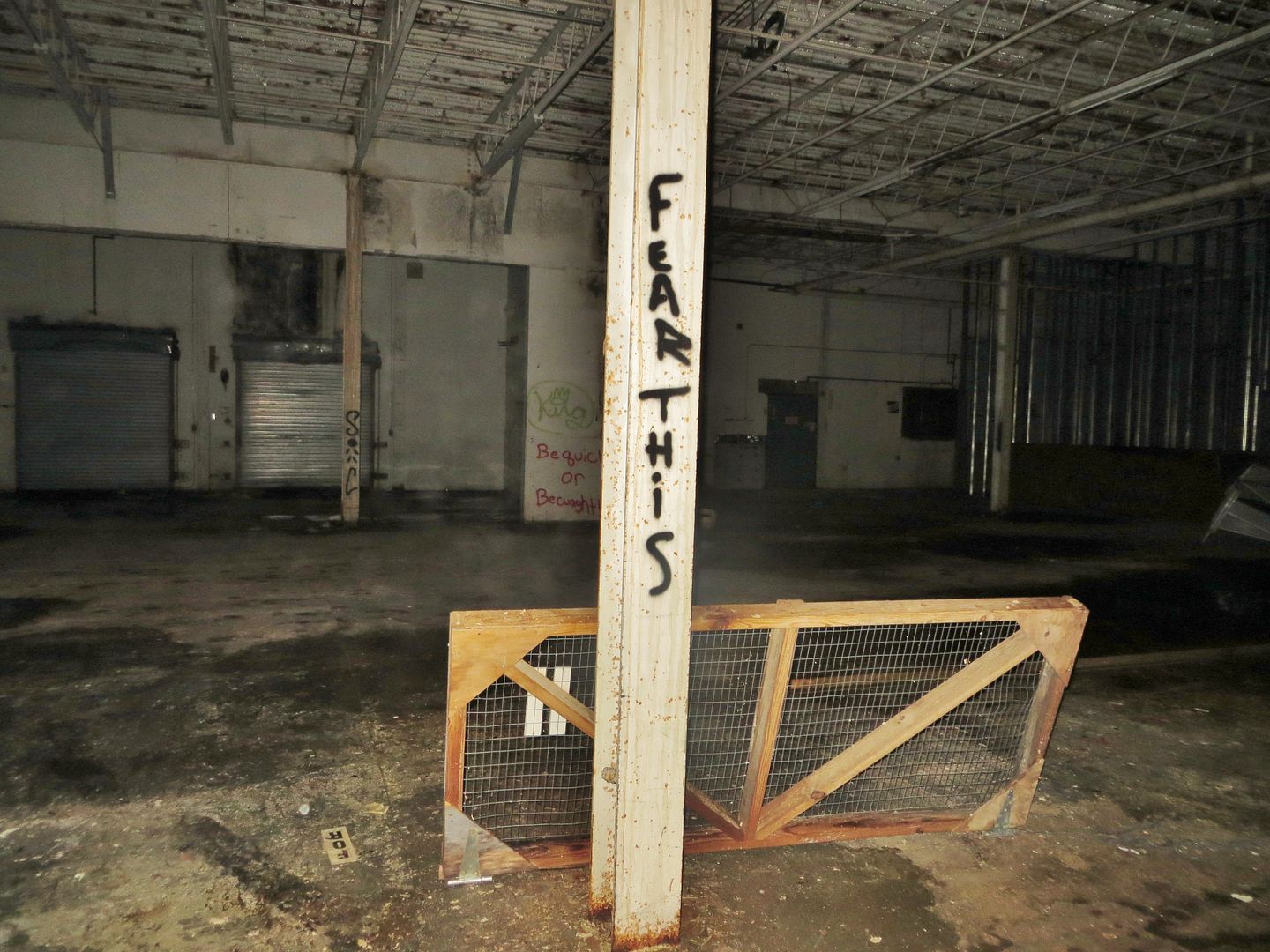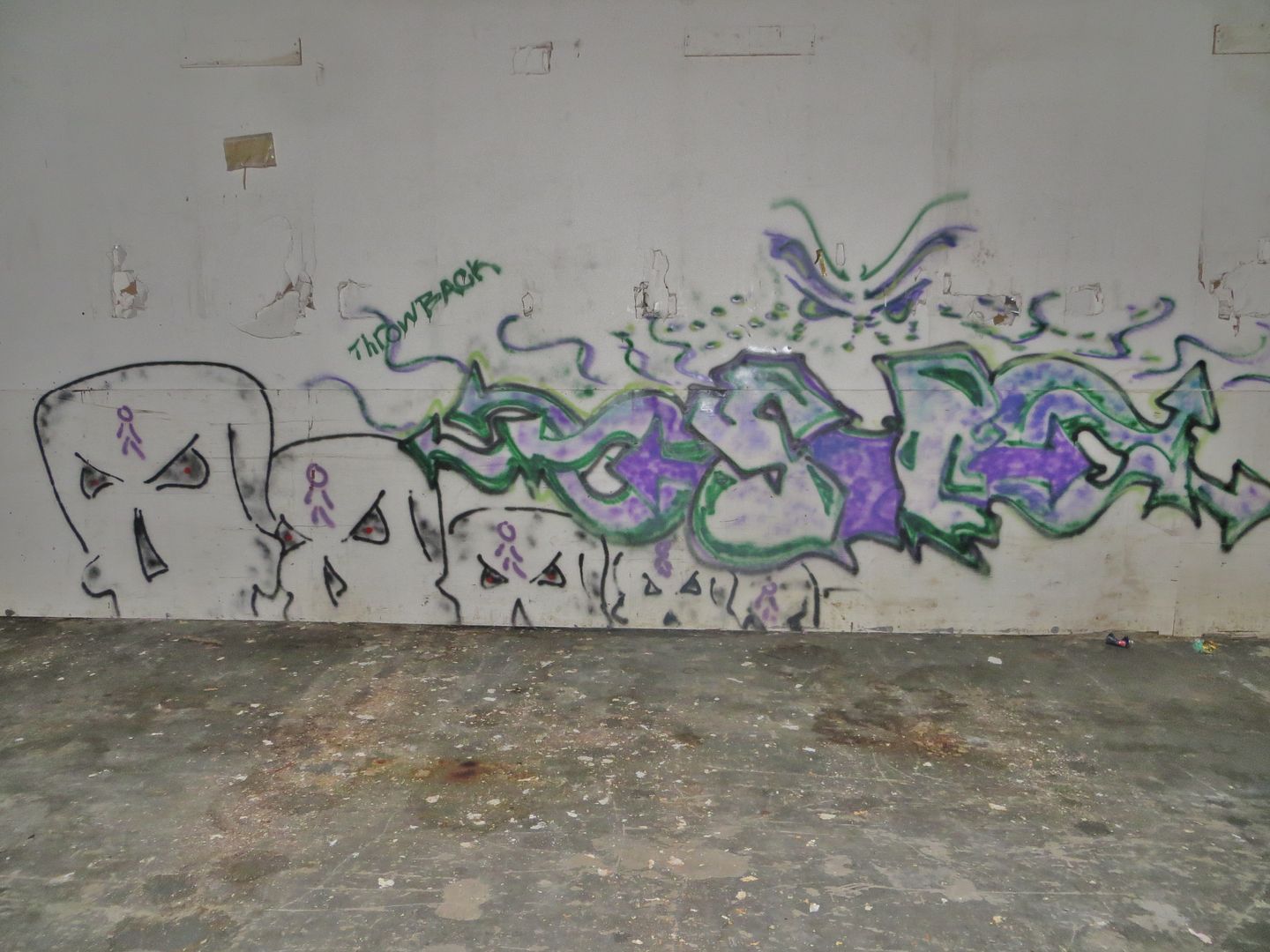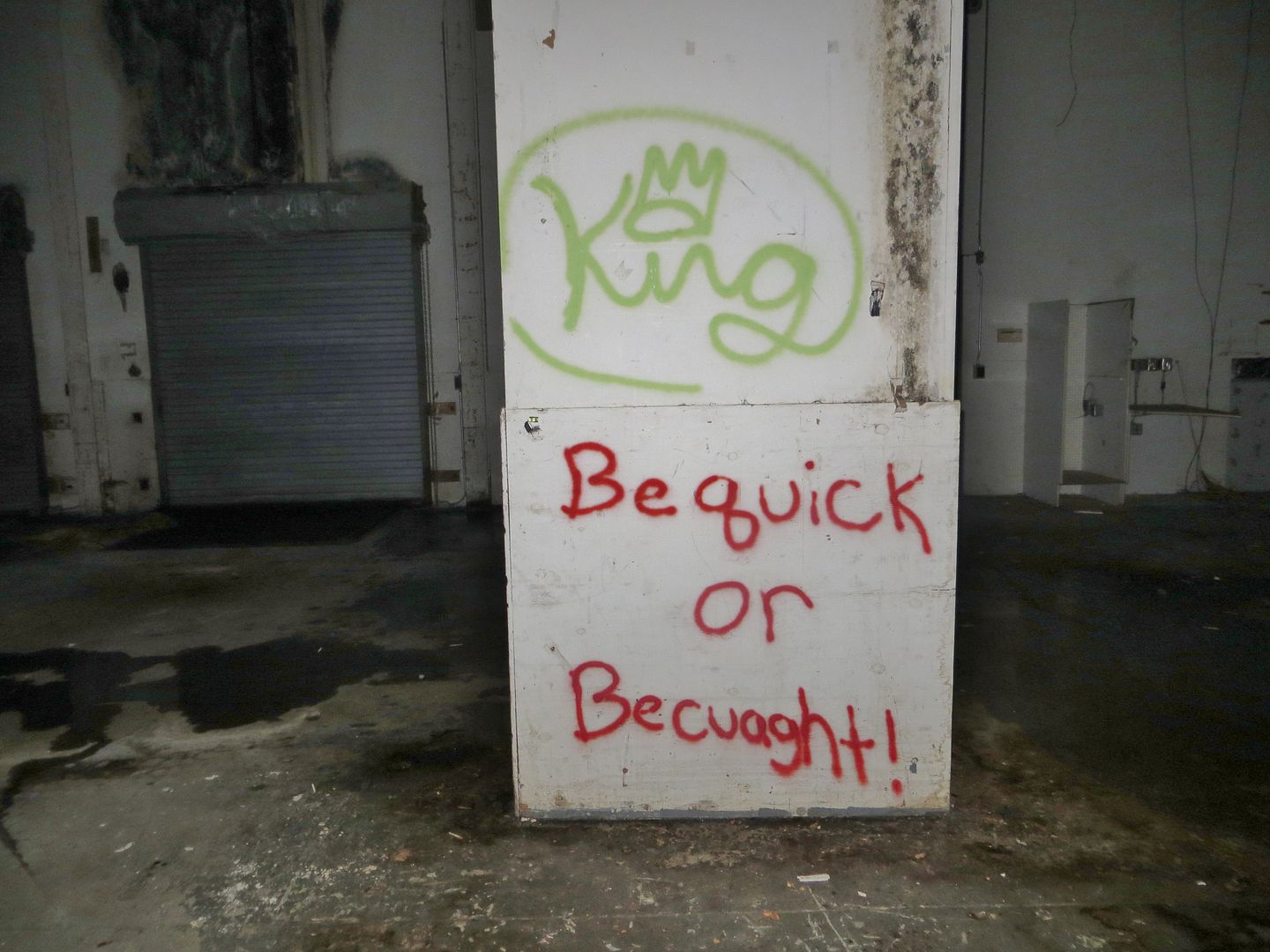 king has it right...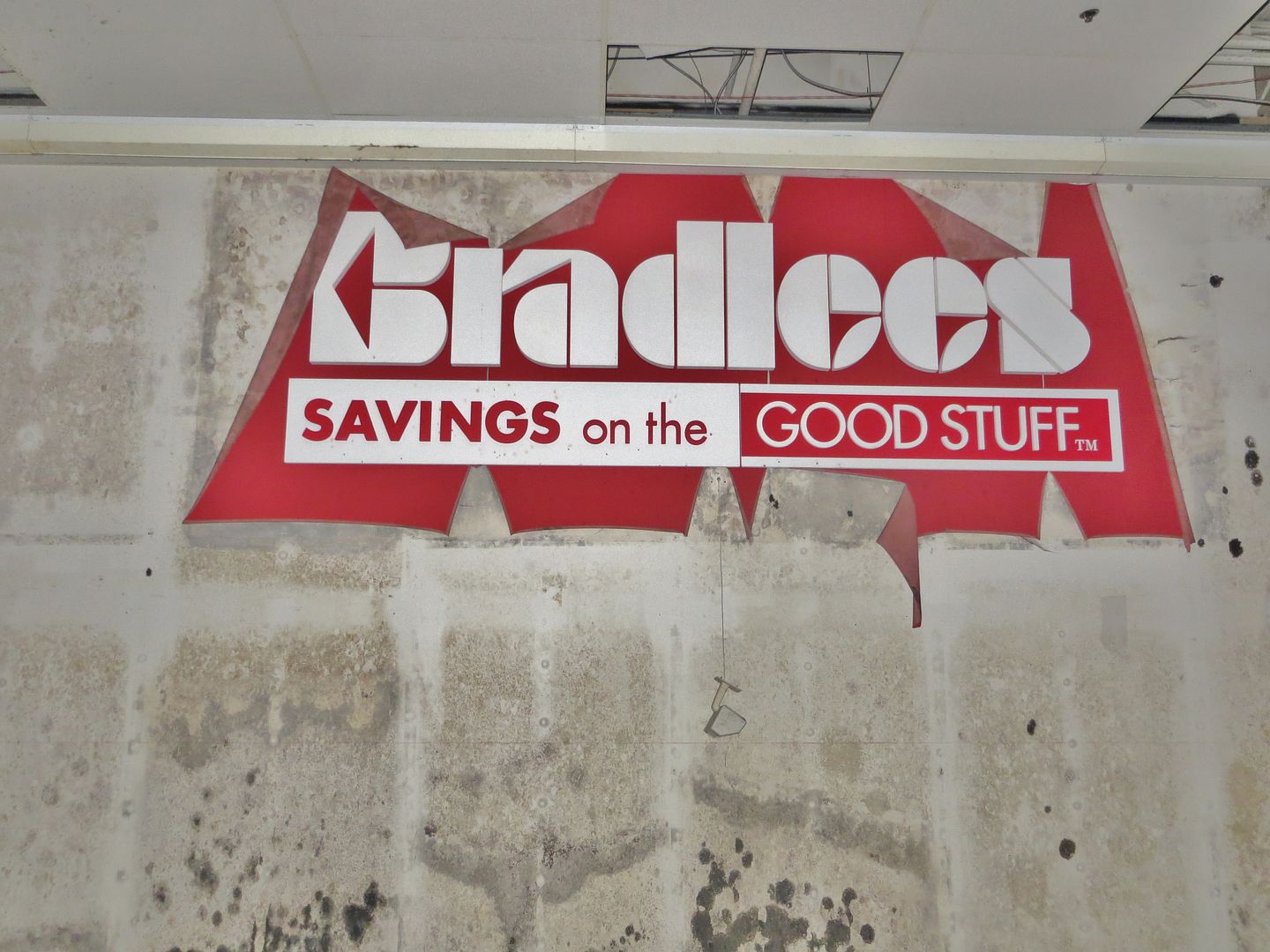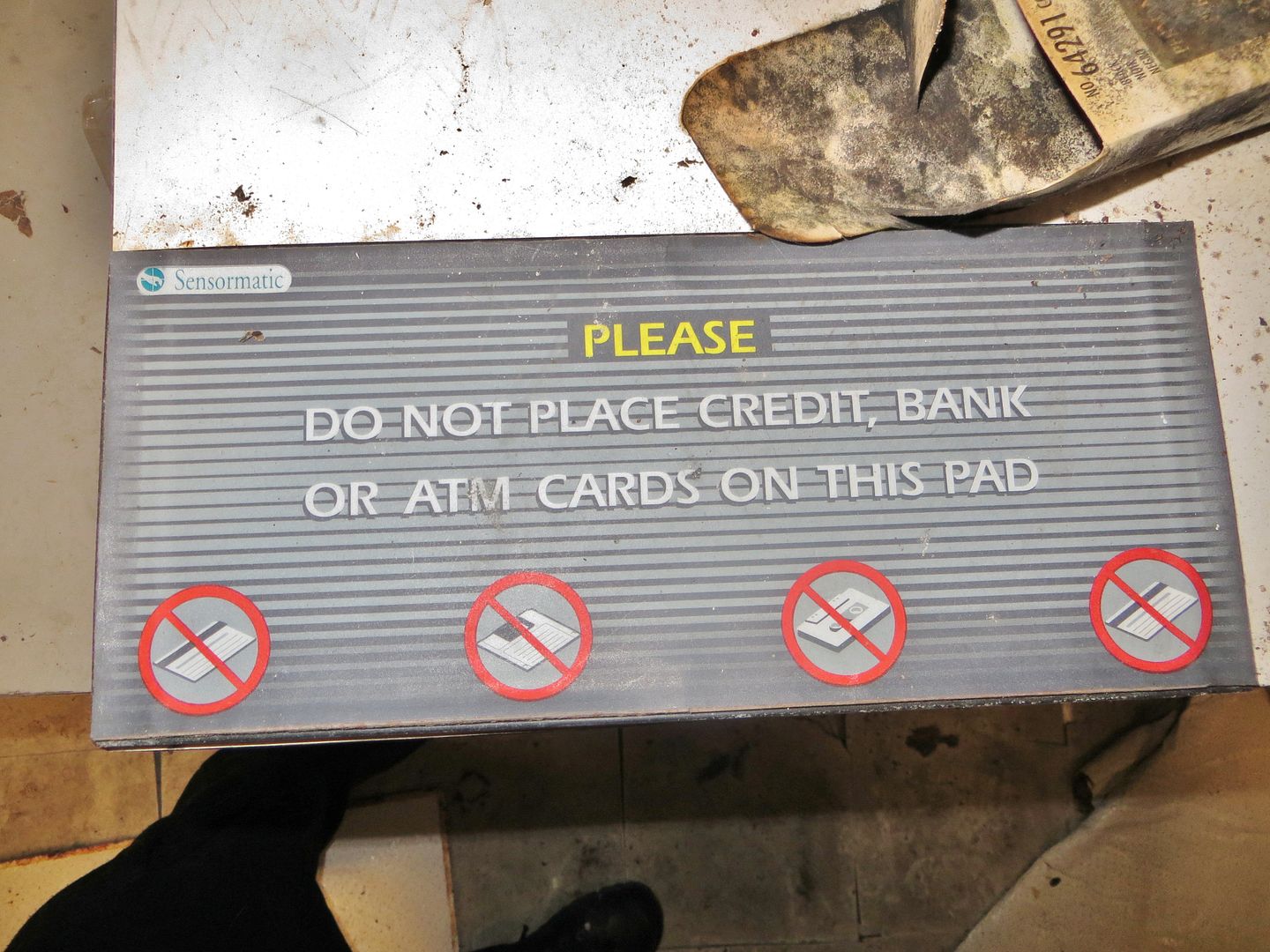 a teller
a safe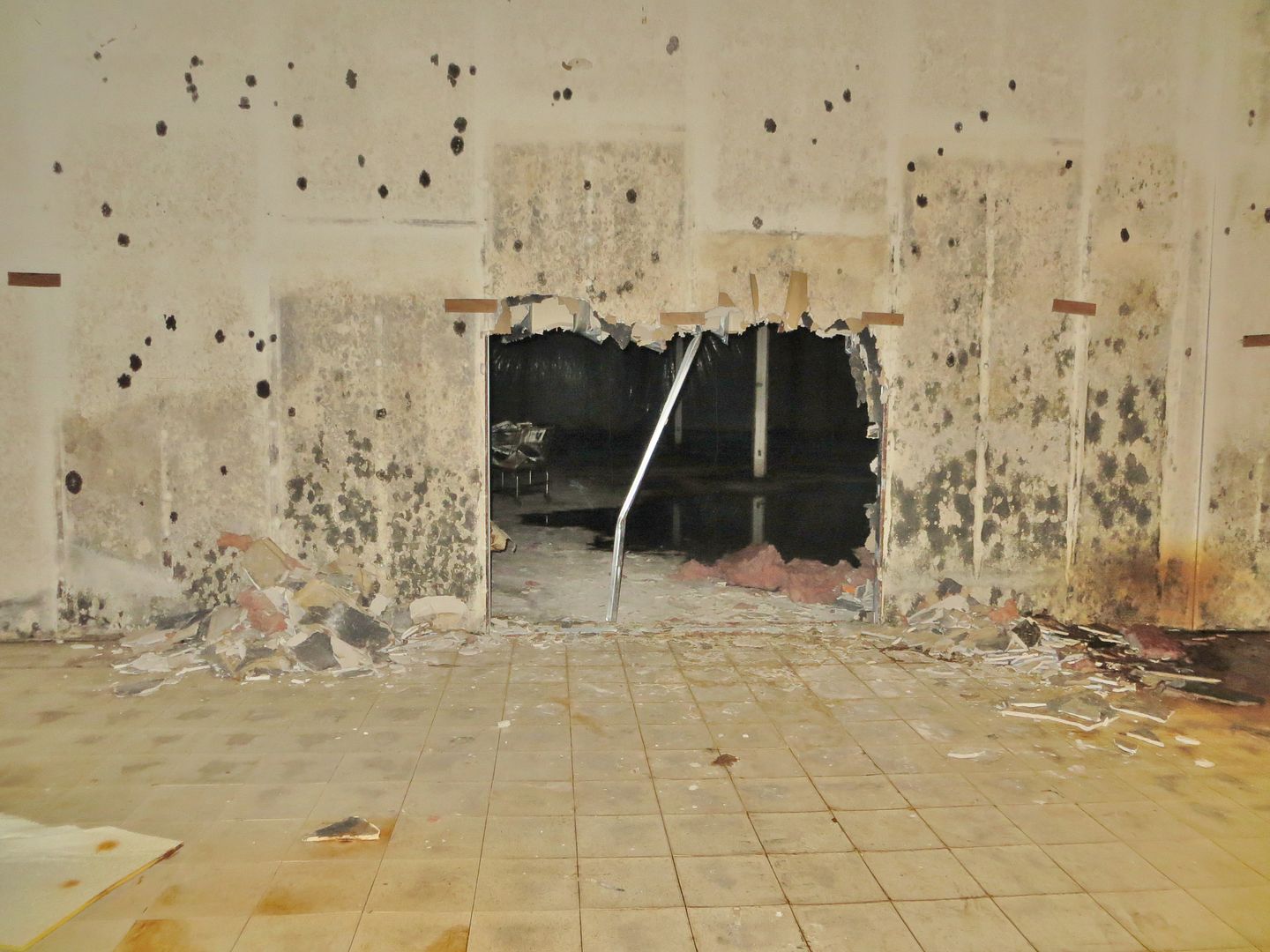 adjoining building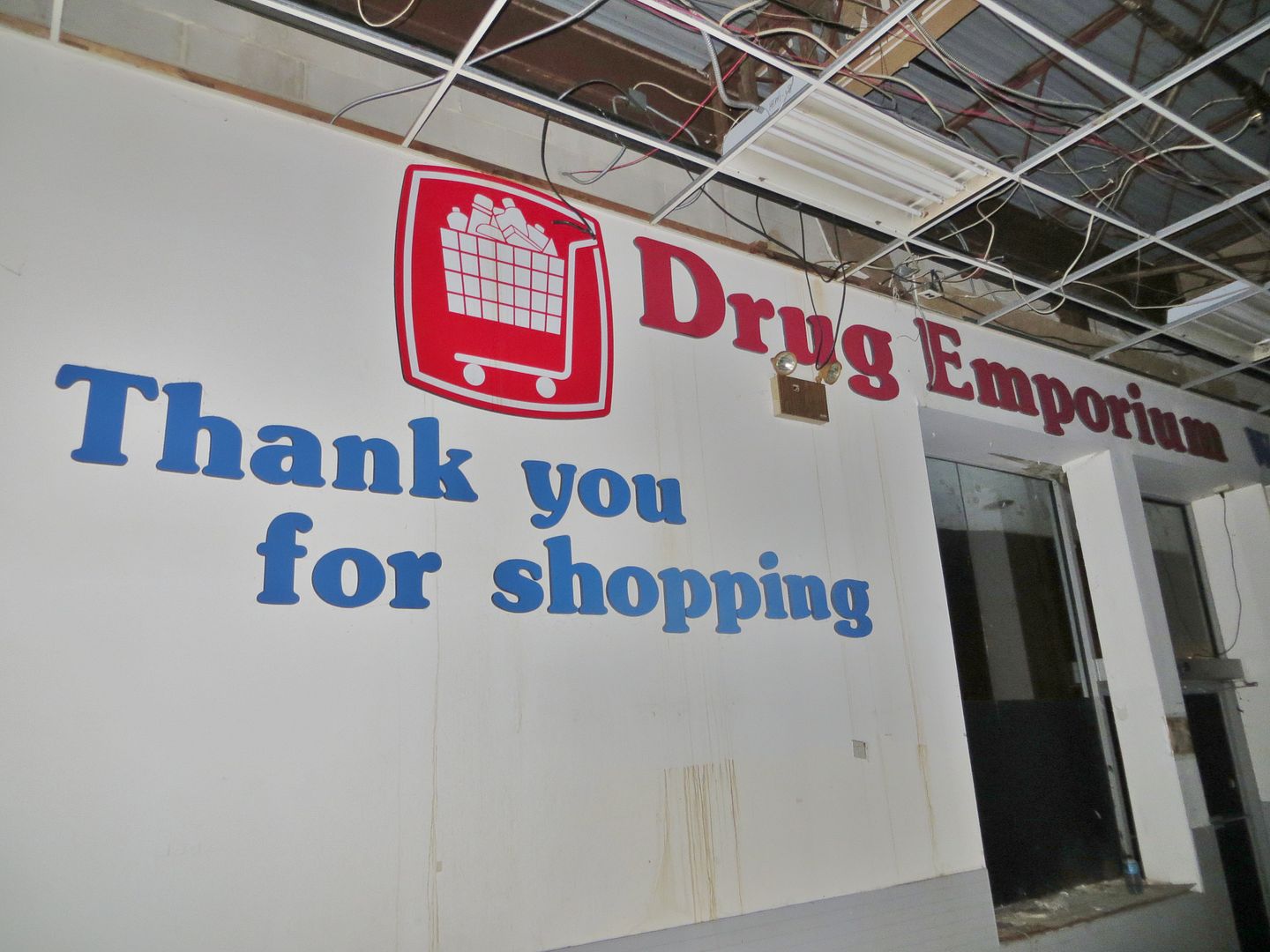 a drug emporium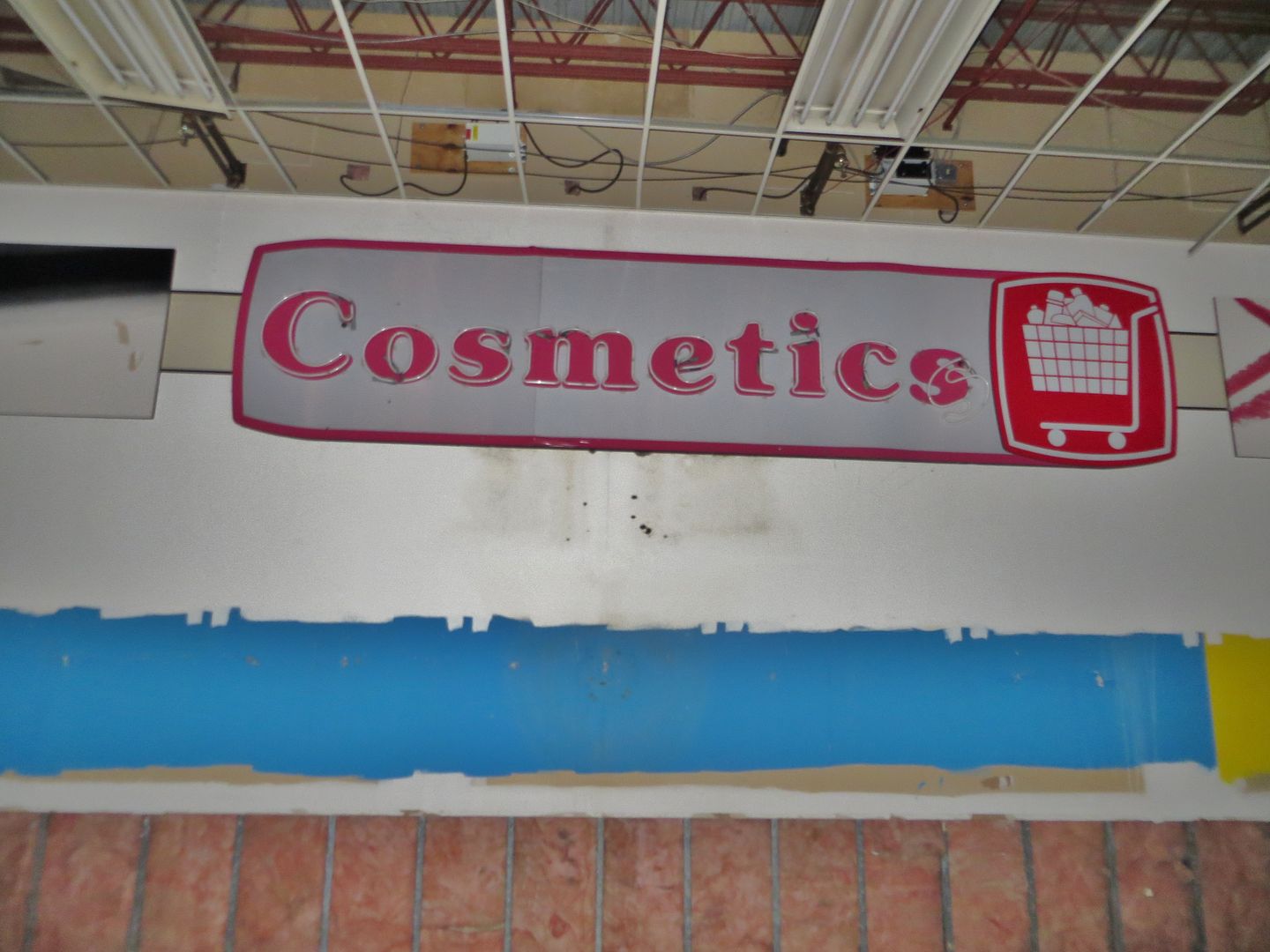 somehow I dont think its working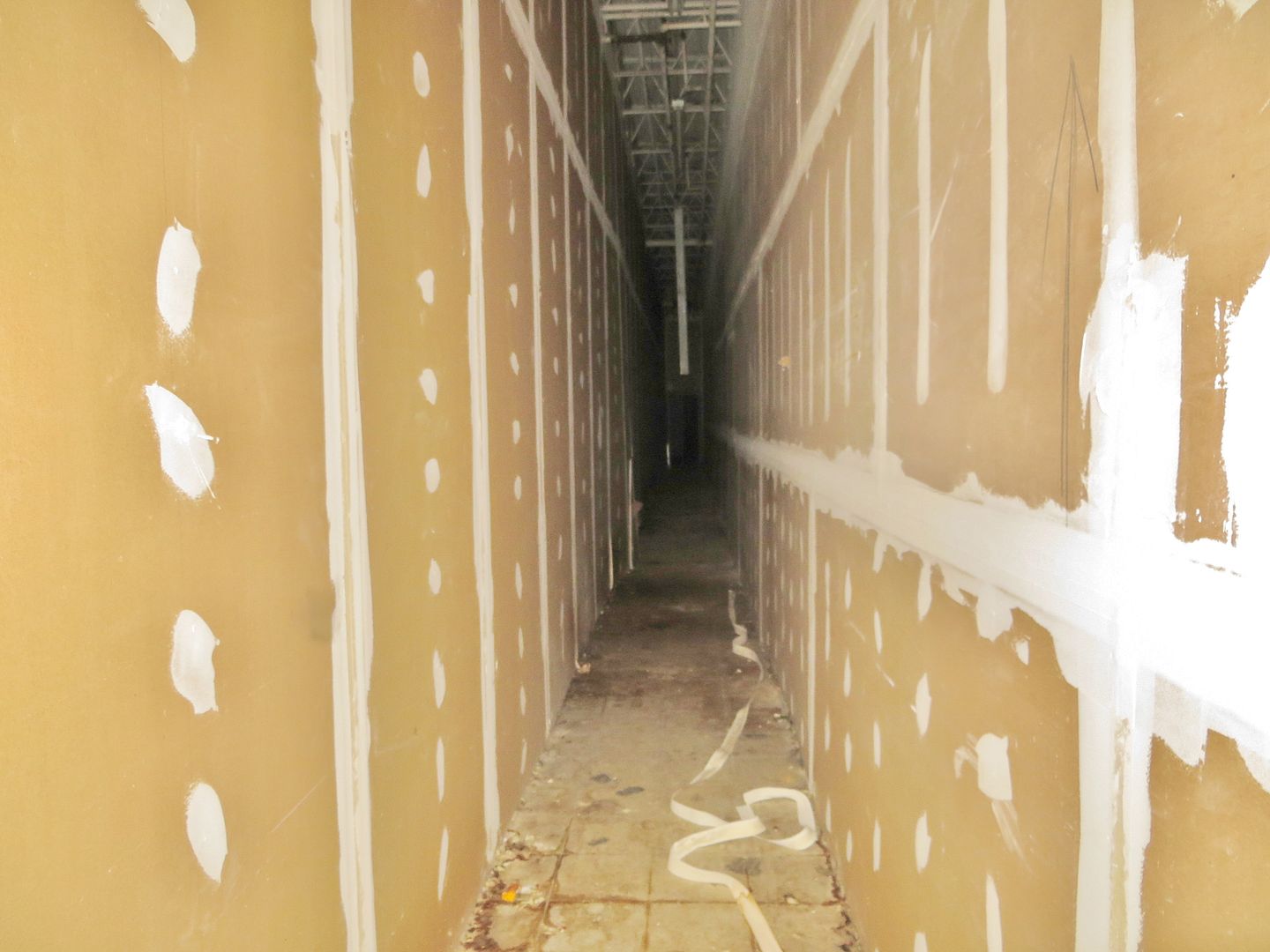 i found this odd narrow hallway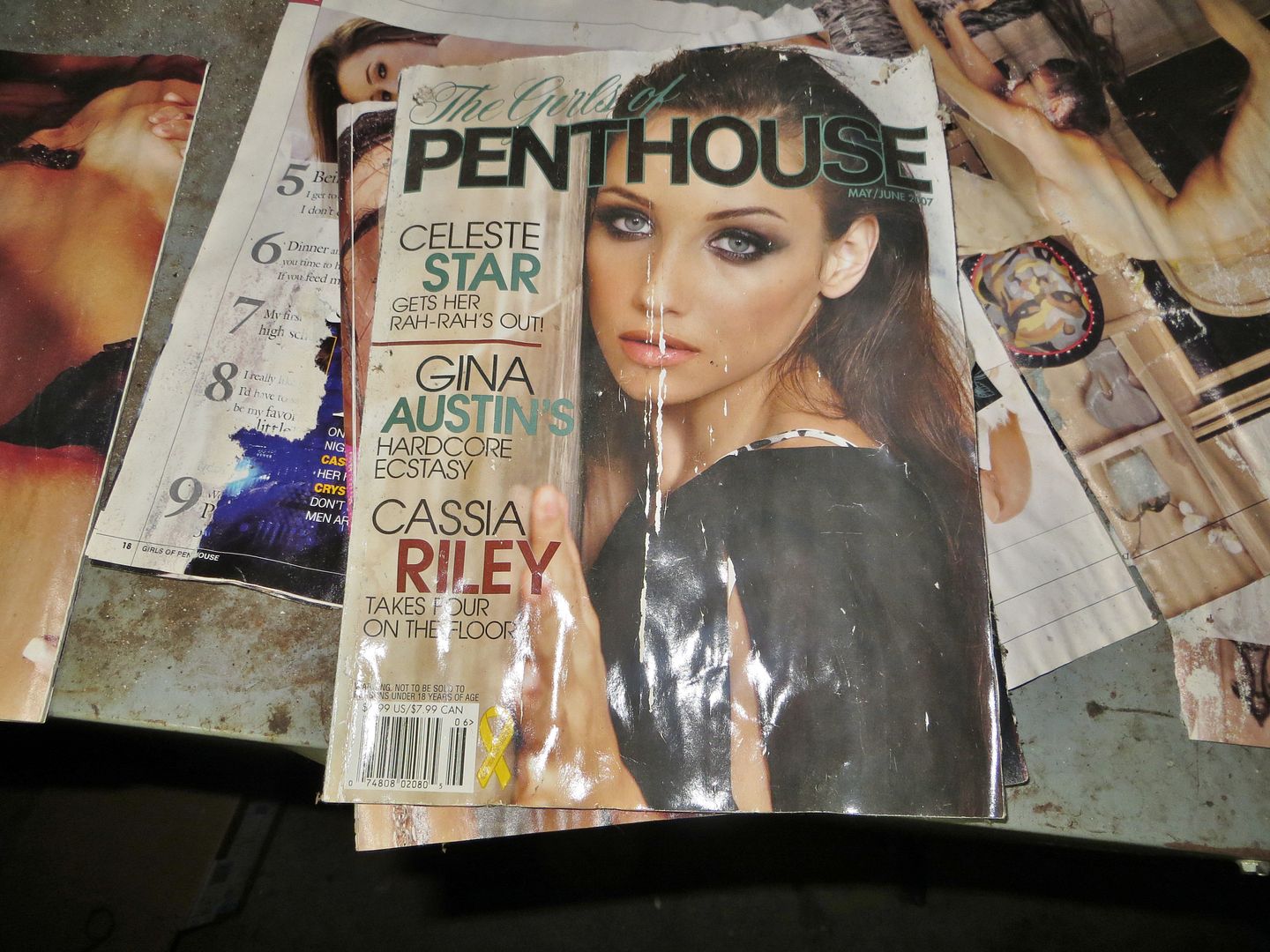 and penthouse dated to 2007 why do you always find porn in abandoned places ..maybe thats what the chairs were for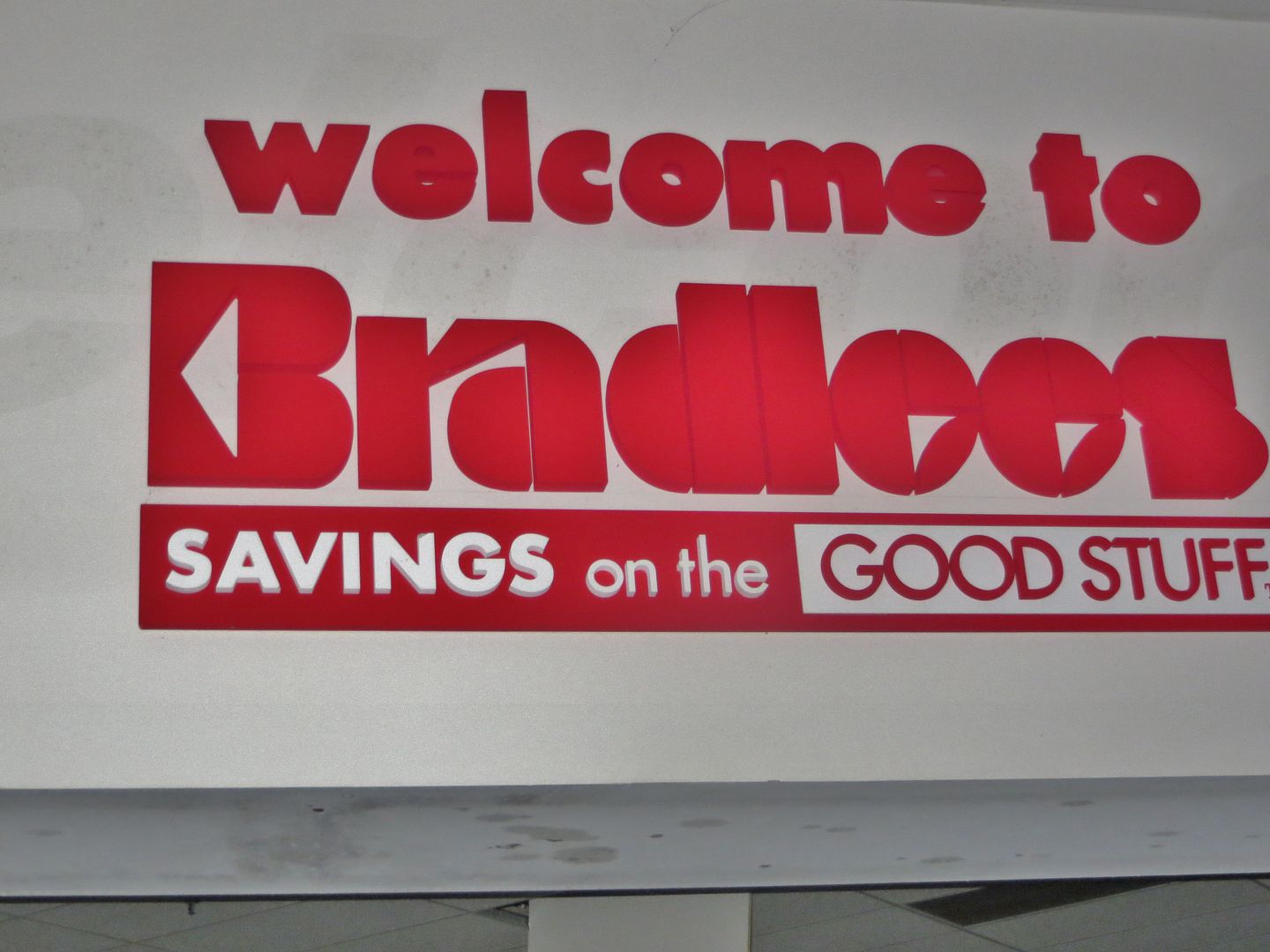 Bradlees went belly up in 2000,they cease to exist so this is a look of something long forgotten ...heres a video of the walkthough its a tad dark,as it was dark in there I could see fine but the camera not so good