I am endorsing Red Tails, opening on the 20th and asking you all to come. George Lucas says this is the closest to Star War 7 you are ever going to see. This is and action packed movie of the Tuskeegee Airmen.

I'm a big fan of the Tuskeegee Airmen. Right now I am looking at group photo autographed by Eugene Richardson Jr. and John L. Harison. I'm not sure on Harison, it is a signature. A portion of the gross is going to the Tuskeegee Airmen retirement fund. There are only 7 of them left. Last time I saw Eugene he asked me to go, so I'm going.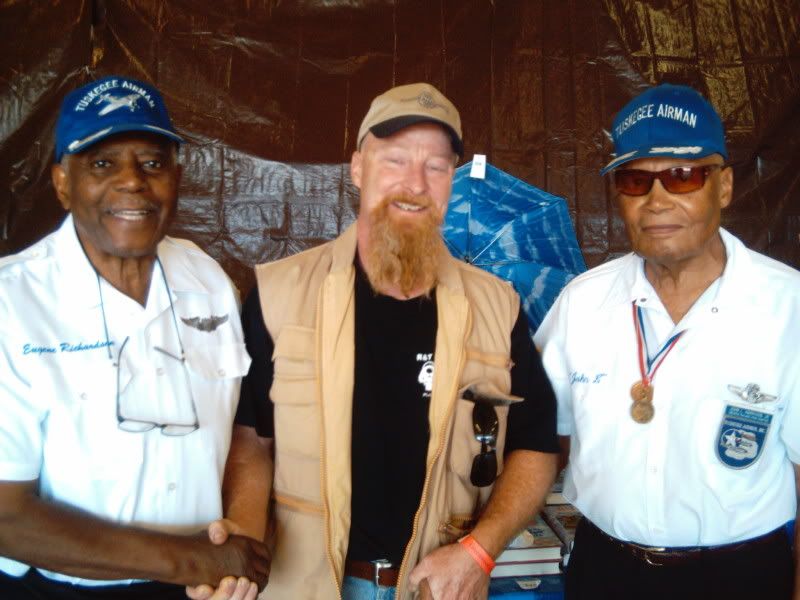 Eugene is on the left, John L. is on the right. I'm the other guy.